Thanksgiving Cake Collection
Select Packaging ...
Home Box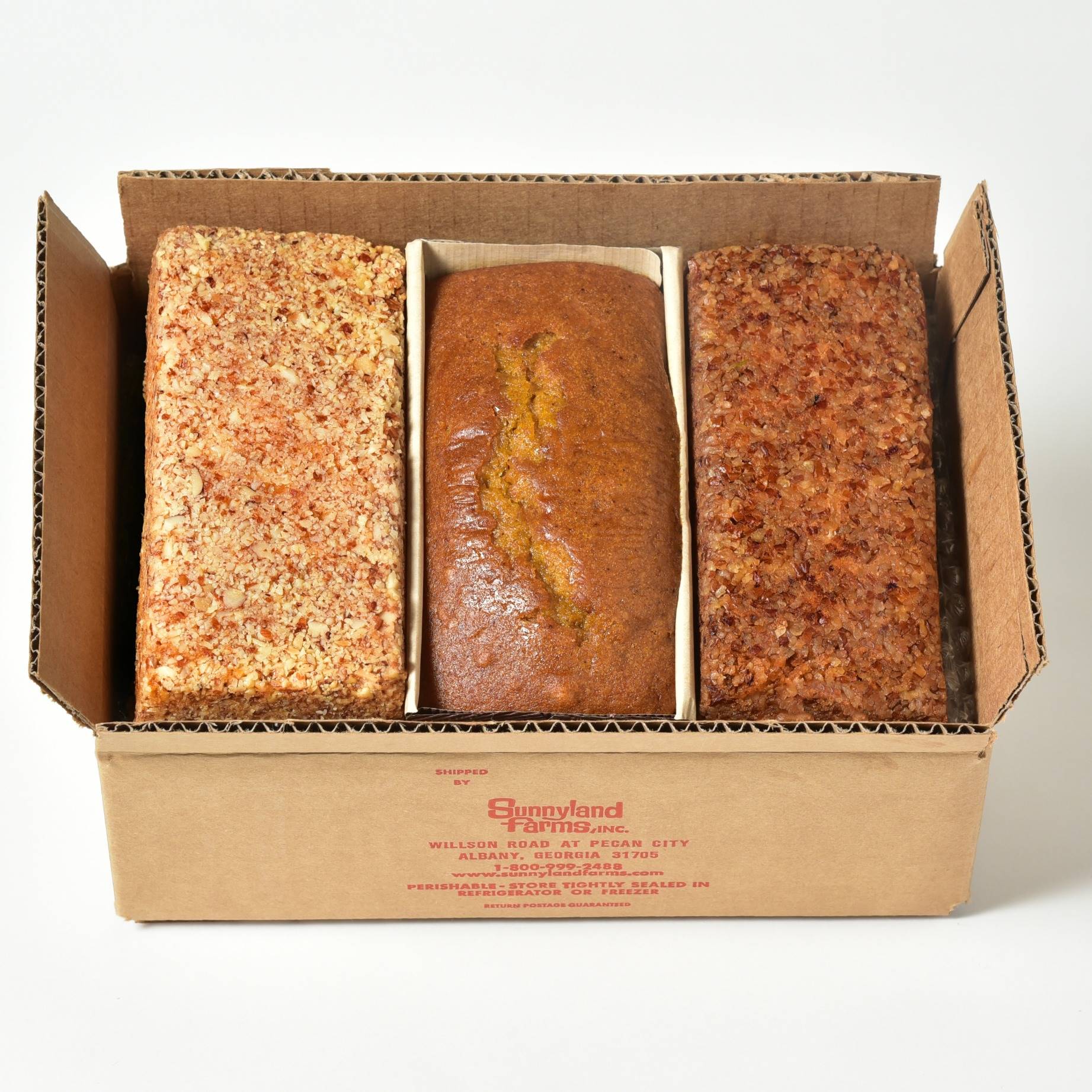 Home Box
#13 - - 3 Loaves - 3lbs 1oz total
Introducing the Thanksgiving Cake Collection. This unique combination won't be around long. You'll get one Limoncello Loaf, one Pumpkin Bread Loaf, and one Rum Crunch Loaf. Each loaf has its own unique flavor and texture. Your family and guests will be pleased and impressed. Check the dessert off your list.
More arrow_drop_down arrow_drop_up

Product Description

The package includes one each of our three most popular loaf cakes. All made with farm-fresh ingredients, in small batches, right here at the farm. Holidays will be extra special this year with this delightful dessert assortment.

Packaging Options

Our Thanksgiving Cake Collection is available in our economical home box.

Beyond Cakes

Looking for something a bit different? We have a variety of candies and chocolates, all created by Sunnyland Farms!
Nutritional Information arrow_drop_down arrow_drop_up
Additional Information arrow_drop_down arrow_drop_up
Related Products