Pecan Oil
Select Packaging ...
One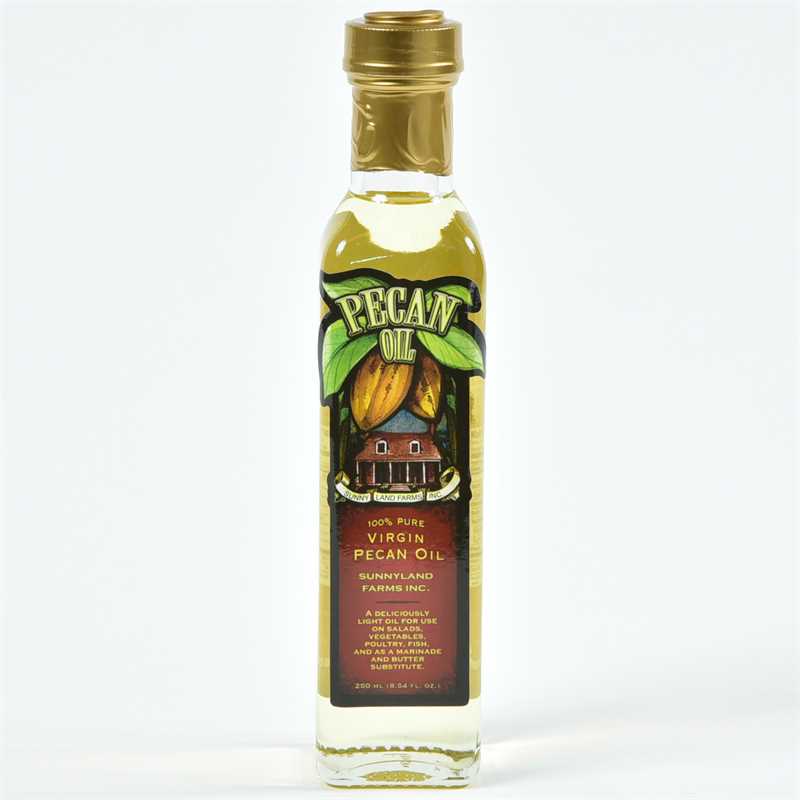 Two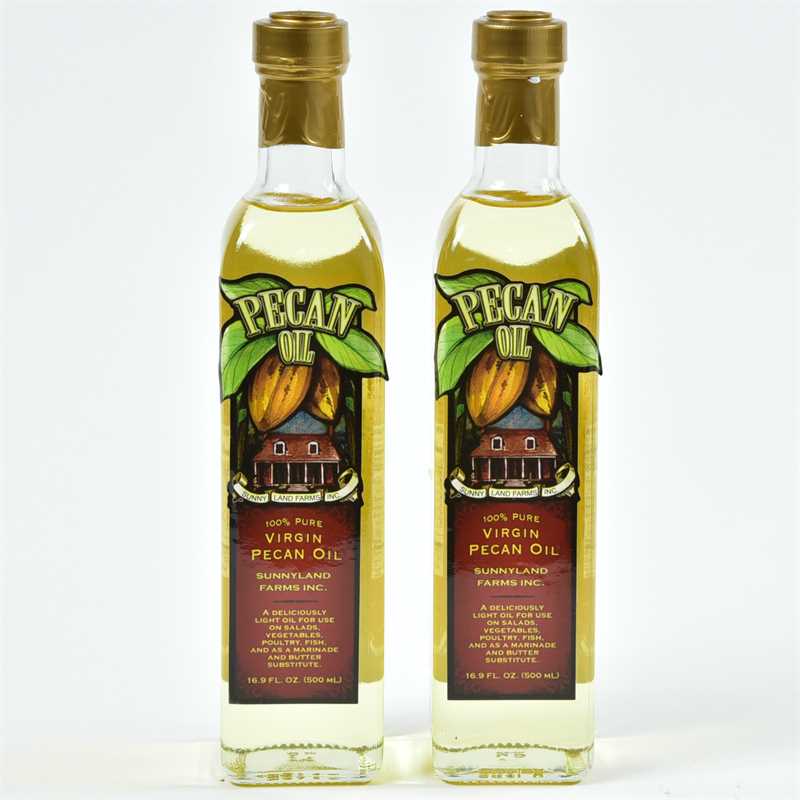 1-Pound "D-I-Y" Bags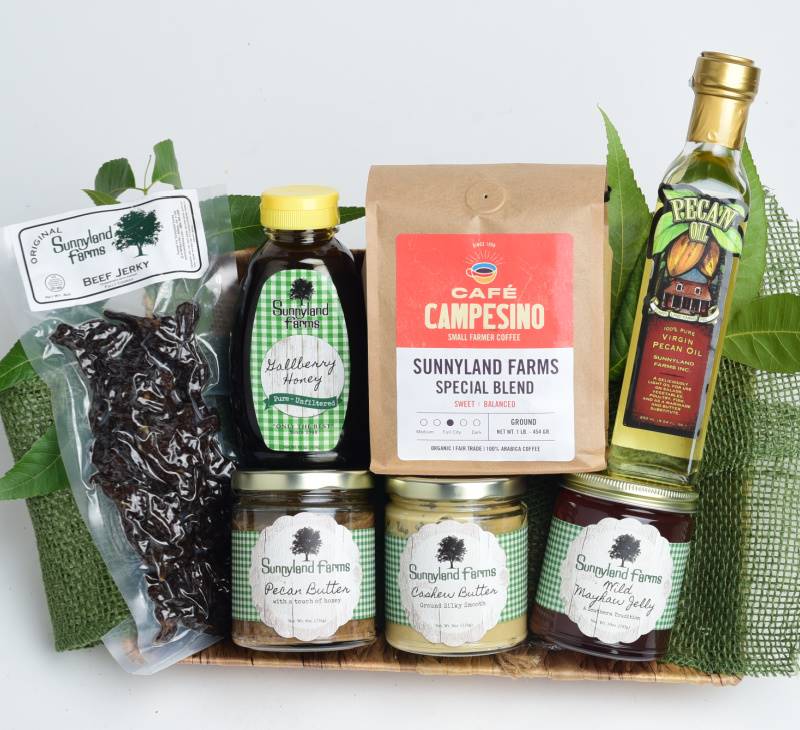 One
#494 - - One 16.9 fl oz Bottle
Two
#496 - - Two 16.9 fl oz Bottle
Our "Do-It-Yourself" bags are one of the most popular ways to try new products and to restock old favorites. Mix and Match any way you choose.
Virgin Pecan Oil is a healthier alternative to many traditional cooking oils or butter which contain saturated fats. Our pecan oil is free of preservatives, 100% natural and comes from our Georgia grown pecans. It is a good, heart-healthy choice that the entire family will enjoy. Great for sautéing, stir frying and salad dressings.
More arrow_drop_down arrow_drop_up

Pecan Oil: Additional Information

Enjoy the pure, healthy goodness of fresh pecans with this fine oil. It is commonly used as a butter substitute and has a very high smoke point of around 470 degrees Fahrenheit. Compare the 9.5% saturated fat content of pecan oil to the 13.5% rate of Olive Oil and 17% rate of Peanut Oil and you can see why it is rapidly gaining popularity with heart-healthy enthusiasts.
Nutritional Information arrow_drop_down arrow_drop_up
Additional Information arrow_drop_down arrow_drop_up

| | |
| --- | --- |
| Packaging | home box / bulk, 1-pound bags |
| Ingredients | pecans |
| Specialties | heart healthy |
FAQ arrow_drop_down arrow_drop_up

What is the shelf life of Pecan Oil?

Stored away from heat and intense light, it will keep for 1-2 years.
Related Products