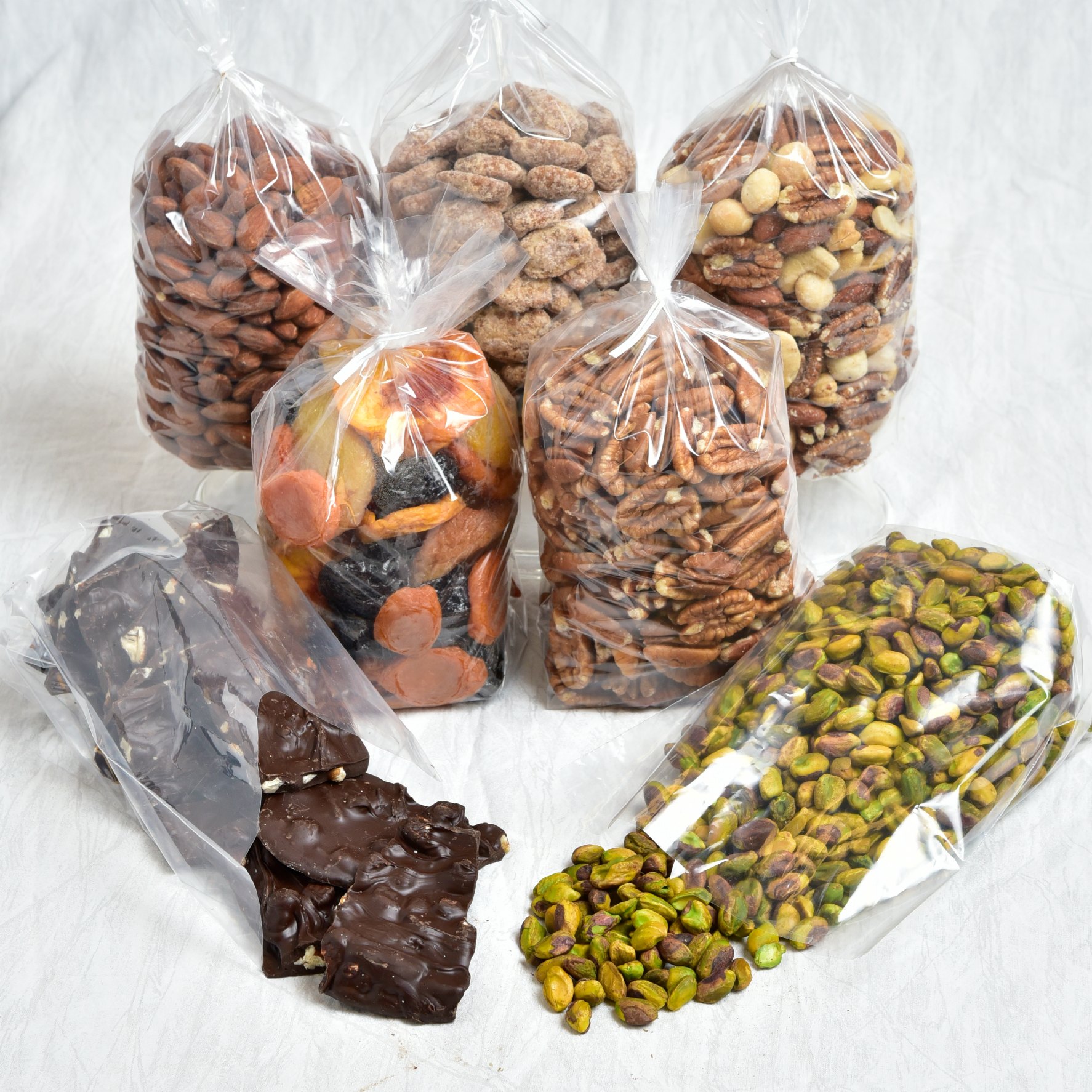 "Do-It-Yourself" 1 Pound Gift Bags
"Do-It-Yourself" bags are one of the most popular ways to try new products and to restock old favorites. Mix and Match any way you choose. These gift bags make wonderful, customized gifts since you create unique combinations for everyone on your list.
Choose three (3) bags or more, for each address. Or if you are already ordering any gift or home box, then add as many Do-It-Yourself Bags to the same address.
Raw Pecan will be Available AFTER Harvest Begins,
Usually Begin Mid-to-Late October
All Chocolates are Shipped
Mid October through Mother's Day
Bag
Build your bag using the products below. You may use the same product more than once.
* You must ship a minimum of three items to one address.
Add Bag To Cart
Description

Additional Information

There are no reviews for this product yet.

Nutritional Information
Related Products