Raw Mammoth Pecan Halves
Select Packaging ...
Gift Tin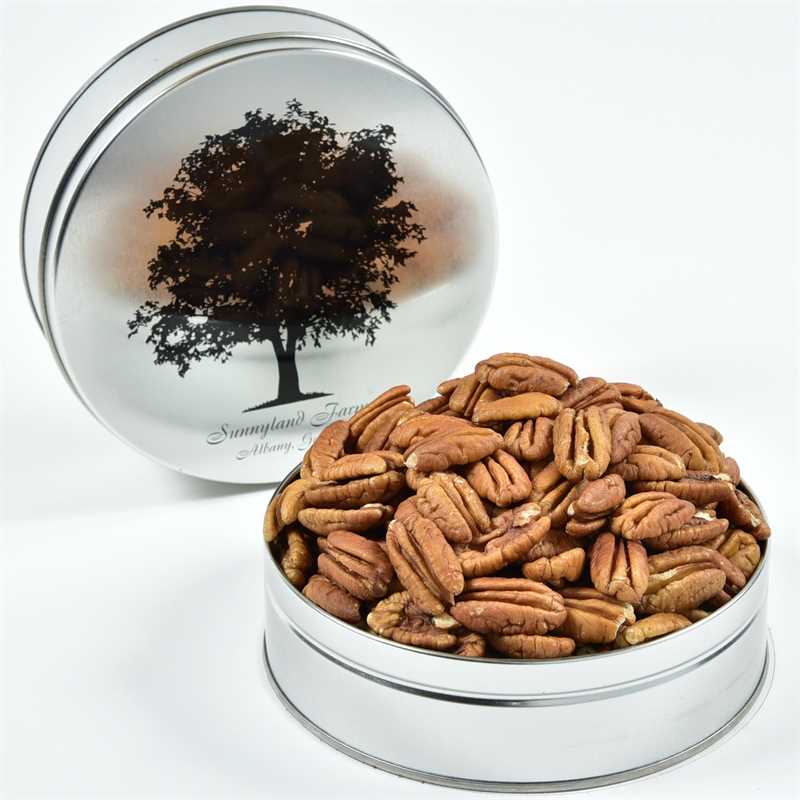 Home Box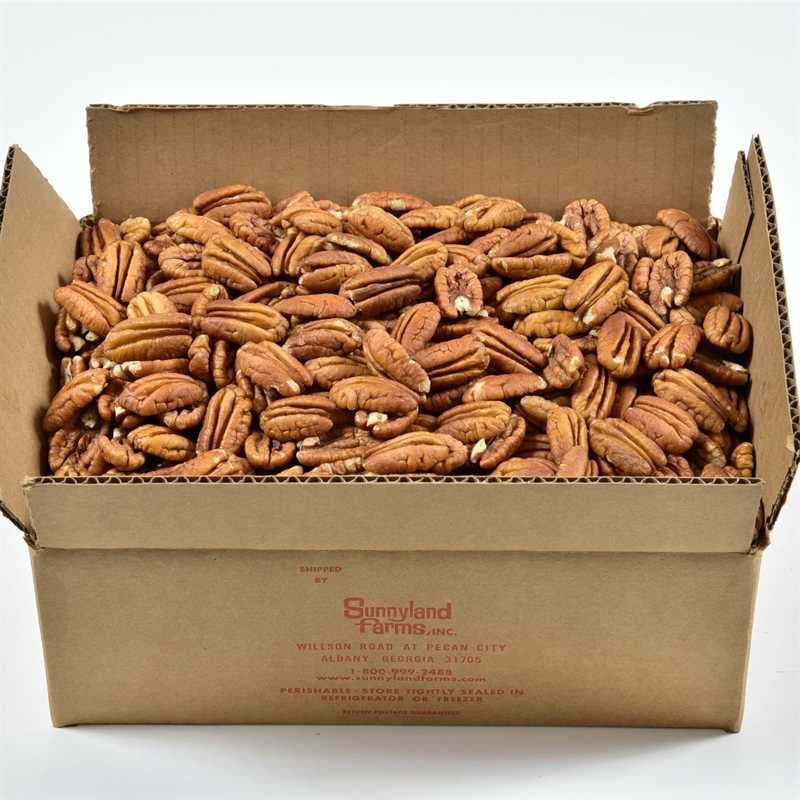 1-Pound "D-I-Y" Bags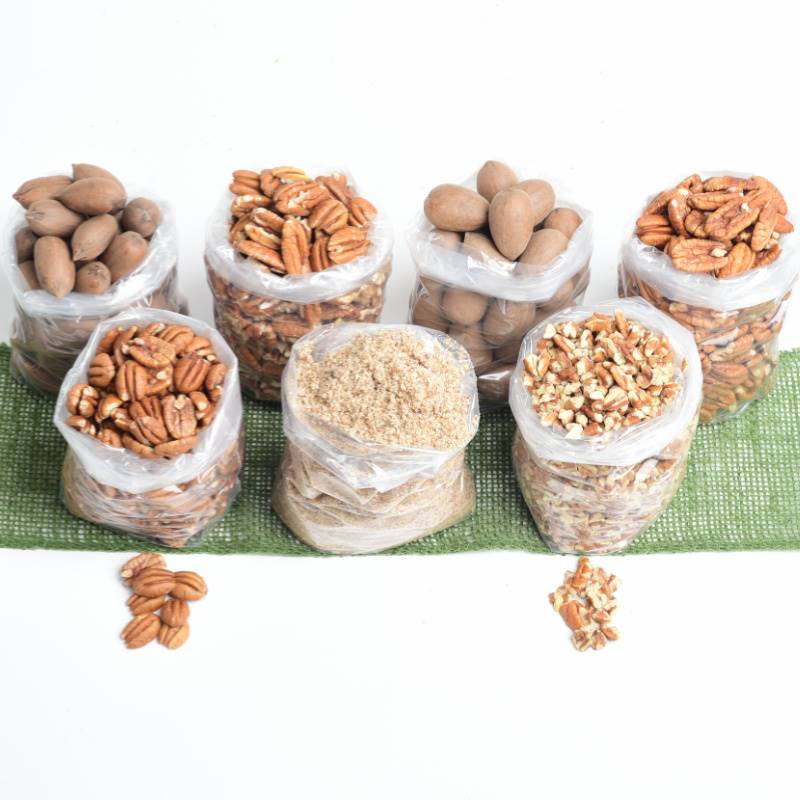 Gift Tin
#4030 - - Case of 4 #30 - 5lb total
#9030 - - Case of 9 #30 - 11lb 4oz total
#6046 - - Case of 6 #46 - 12lb 6oz total
Home Box
#4032 - - Case of 4 #32 - 12lb total
#6032 - - Case of 6 #32 - 18lb total
#3033 - - Case of 3 #33 - 15lb total
#5033 - - Case of 5 #33 - 25lb total
#2034 - - Case of 2 #34 - 20lb total
Our "Do-It-Yourself" bags are one of the most popular ways to try new products and to restock old favorites. Mix and Match any way you choose.
Raw Mammoth Pecan Halves
Georgia raw mammoth pecan halves are a favorite, and Sunnyland's are the very best. Carefully packed in our elegant tins, choose from two different sizes. Our "ONLY THE BEST" Pecan Halves are beautifully presented. A heart healthy and kosher product.
More arrow_drop_down arrow_drop_up

Raw mammoth pecan halves make a great ingredient when baking, and also taste great served on their own.

Raw Pecans Additional Information:

We are proud to tell you that Sunnyland's raw pecan halves have been certified by the American Heart Association as a "Heart Healthy" food. We are also pleased to let you know that Sunnyland's Raw Pecans are certified Kosher. Both certifications cover our Mammoth and Junior Pecan Halves and our Large and Small Pecan Pieces. The Kosher certification process was conducted by the Atlanta Kashruth Commission under the supervision of Rabbi Reuven Stein.

The F.D.A. has approved this qualified health claim: "Scientific evidence suggests, but does not prove, that eating 1.5 ounces per day of most nuts, such as Pecans, as part of a diet low in saturated fat and cholesterol, may reduce the risk of heart disease."

Pecans included in all of our packages are considered Mammoth by the U.S. Department of Agriculture, meaning they measure between 200 – 250 halves per pound.
Each crop year is different so size and thickness will vary year to year.
Our promise to you is that we will always find and ship you the best pecans available.

Looking for a similar product? We have a wide variety of pecans, including pecan pieces, pecan meal, and much more!
Nutritional Information arrow_drop_down arrow_drop_up
Additional Information arrow_drop_down arrow_drop_up

| | |
| --- | --- |
| Packaging | home box / bulk, signature tin, gift tin, 1-pound bags |
| Ingredients | pecans |
| Specialties | raw, gift |
FAQ arrow_drop_down arrow_drop_up

How are the Raw Mammoth Pecan Halves stored after harvest?

Our farm-fresh pecans are kept in cold storage in their shells to help keep them fresh and delicious for snacking, baking, gifting, and everything in between.
Related Products