Pecan Farm Earth-Friendly Initiatives
---
Pecan farming isn't for the faint of heart—weathering droughts, hurricanes, economic depressions, global pandemics, and high production costs are just a few challenges pecan farms face.
But at Sunnyland Farms, pecan farming has been a labor of love since 1926. Since those early days, we have expanded our pecan farm to become a worldwide food and premium gifts business that includes dry fruits, nuts, homemade cakes, pies, candies, and of course, pecans.
And among the many values our family-owned business holds (community service and involvement, employee loyalty, and customer-first focus just to name a few), agriculture sustainability is one of them.
Sunnyland Farms and Sustainability
Over the years, consumers increasingly have adopted more earth-friendly practices and want to know the brands and companies they buy from have done the same.
At Sunnyland, we wholeheartedly embrace the shift to brand transparency and sustainability, and we're doing our part! Our environmental initiatives include:
Reducing plastic packaging by 25%

Printing our catalog on recycled paper needing 4,000 fewer trees

Using a renewable energy source through pecan shells (see our video below!)

Planted 5,000 trees in the past 3 years

Transitioning to carbon-balanced paper, reducing the overall carbon footprint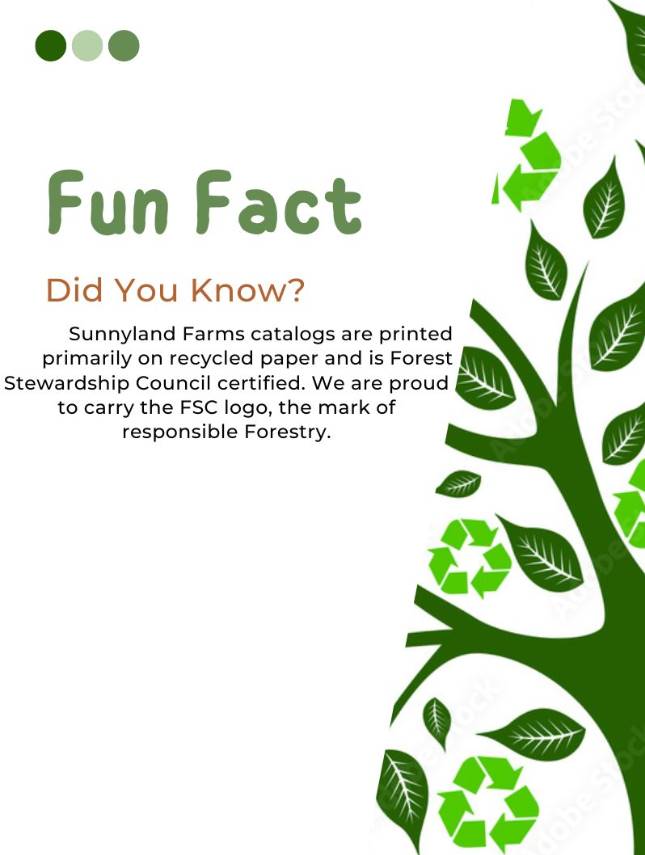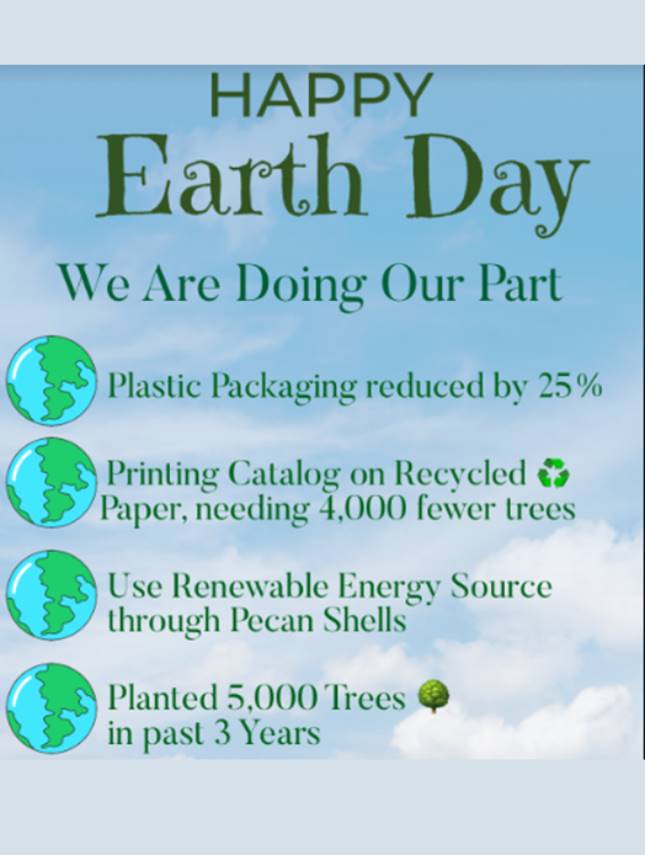 We're looking to the future, continuing to innovate and identifying new sustainable agricultural methods. Take a look at the video below, where our President/CEO, Alex, describes how we are increasing efficiency by using pecan shells to power our plant.
Being a good steward of the land and implementing earth-friendly practices is deep-rooted (pun intended) in our pecan business and culture. Happy Earth Day!