Dark Chocolate Dipped Apricots (Choco 'Cots)
Select Packaging ...
Gift Box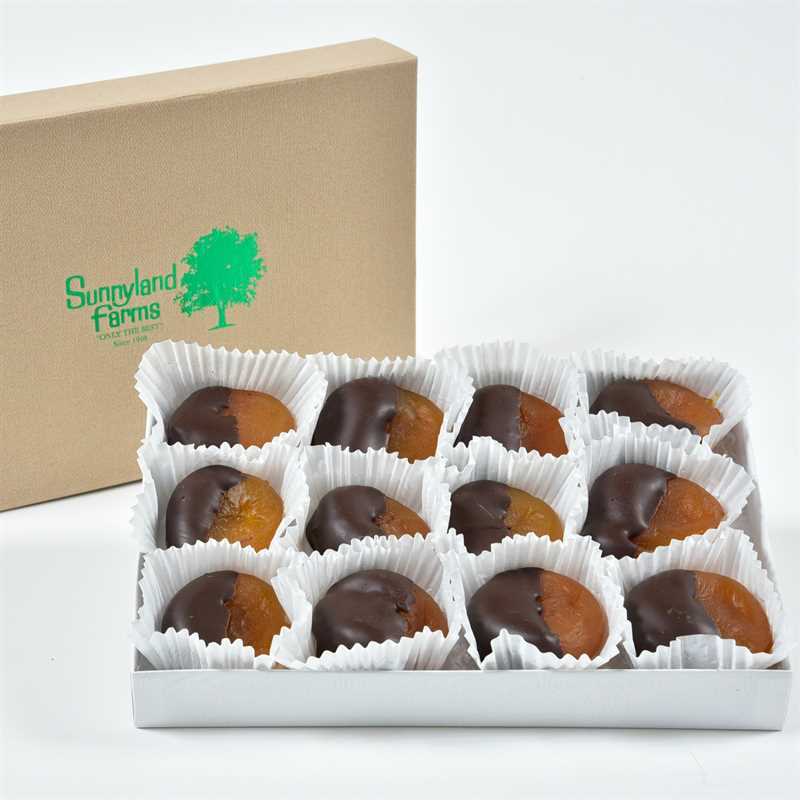 Home Box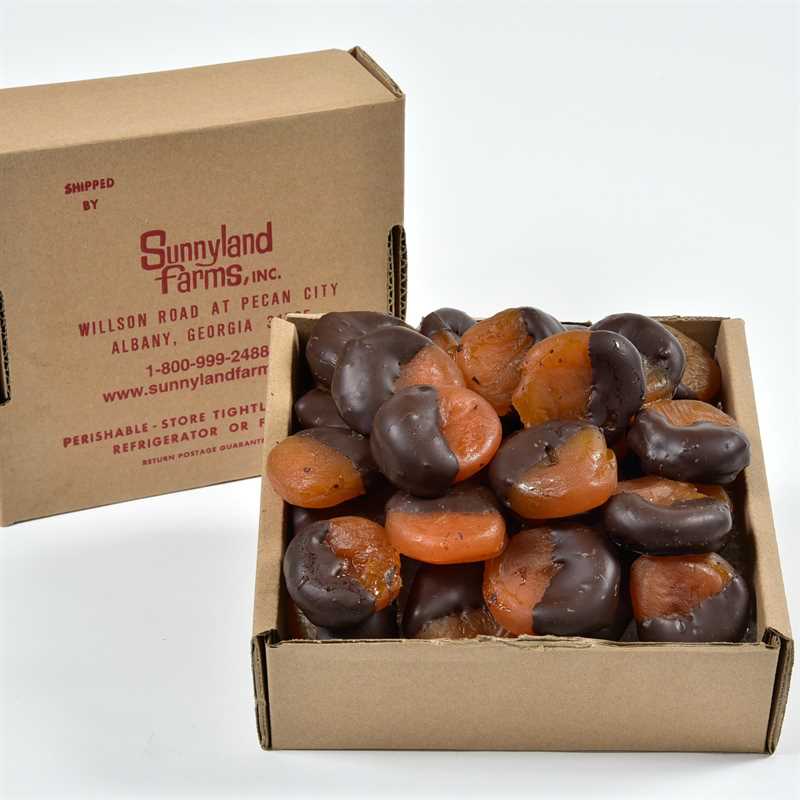 Gift Box
#4337 - - Case of 4 - 60 total
#6337 - - Case of 6 - 90 total
Home Box
#4339 - - Case of 4 - 72 total
#9339 - - Case of 9 - 162 total
Categories: Goodies, Chocolate, Dried Fruits, Sunnyland Farms Gifts, Gift Boxes, Valentine Gifts: Chocolates, Treats, and Goodies, Easter Gifts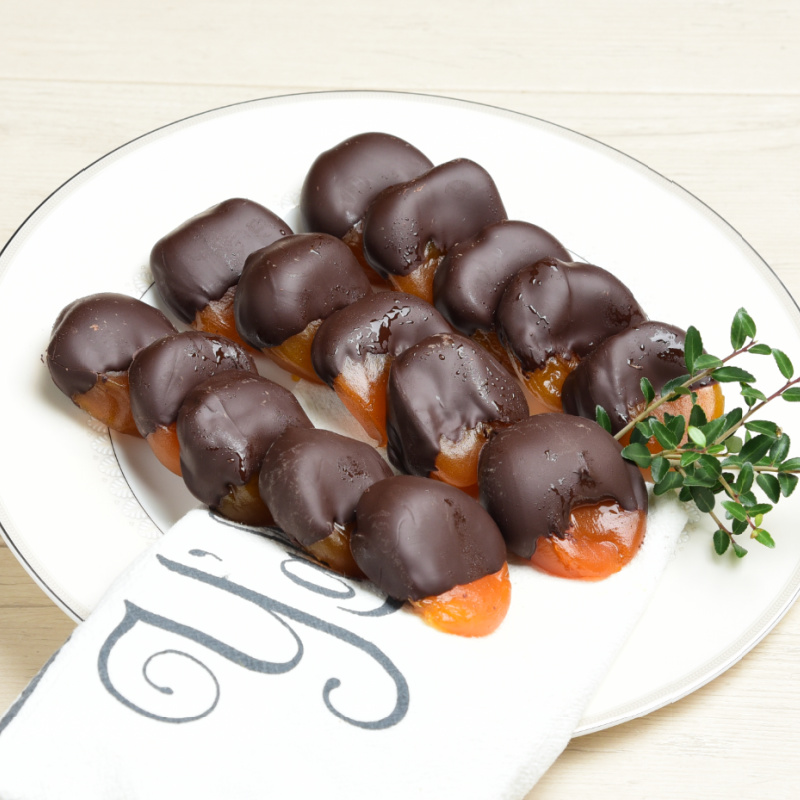 You won't believe your taste buds!
Talk about gilding the lily! We knew Glacé Apricots were one of the more delightful sweets we ever offered. But when we started hand-dipping them in our chocolates, oh my, you won't believe how scrumptious they are.
Due to a limited crop the XL apricots we normally use for this product are not available. However, we are currently using jumbo apricots which are larger. As a result, packages will currently have ony 12 apricots, but the overall weight will be the same or greater.
More arrow_drop_down arrow_drop_up

Product Description

We already knew our Glacé Apricots were right among the best sweets we offer, but once we started hand dipping them in our rich, out of this world chocolates, wow! We think you'll be impressed and amazed at just how exquisite dark chocolate apricots truly are. Our "choco 'cots" are downright addictive.

Packaging Options

These delicious jewels are available in either our attractive gift box or our large home box.

More Gourmet Candy and Chocolate

Interested in something a little nuttier? We offer a tasty selection of gourmet candy and chocolate featuring our fresh nuts.
Nutritional Information arrow_drop_down arrow_drop_up
Additional Information arrow_drop_down arrow_drop_up

| | |
| --- | --- |
| Packaging | home box / bulk, signature tin, gift tin |
| Ingredients | chocolate, fruit |
| Specialties | sweet, gift |
Related Products