Heavenly Mix Toasted & Salted
Select Packaging ...
Gift Tin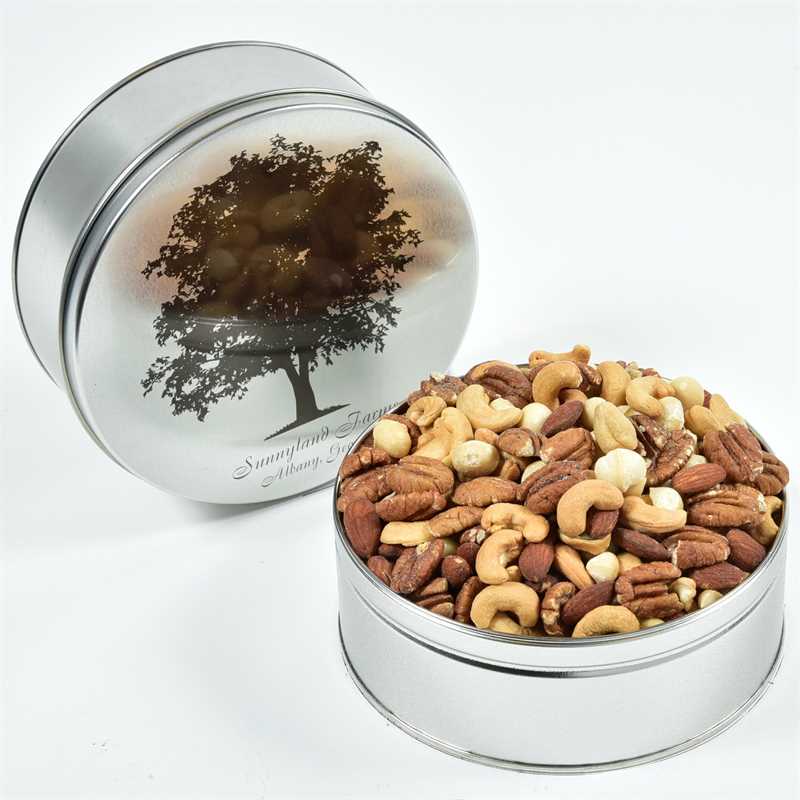 Home Box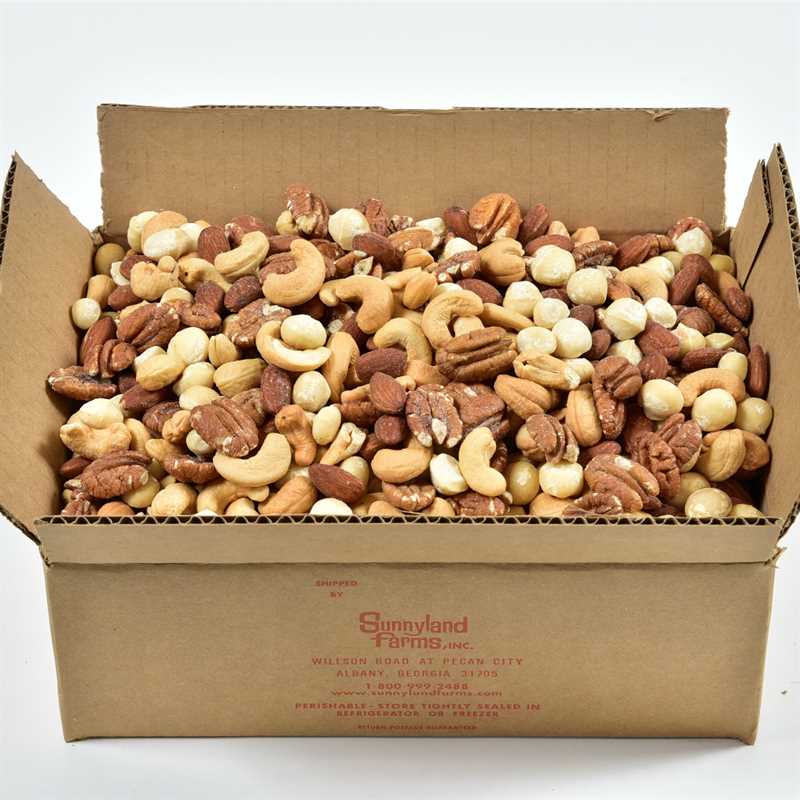 1-Pound "D-I-Y" Bags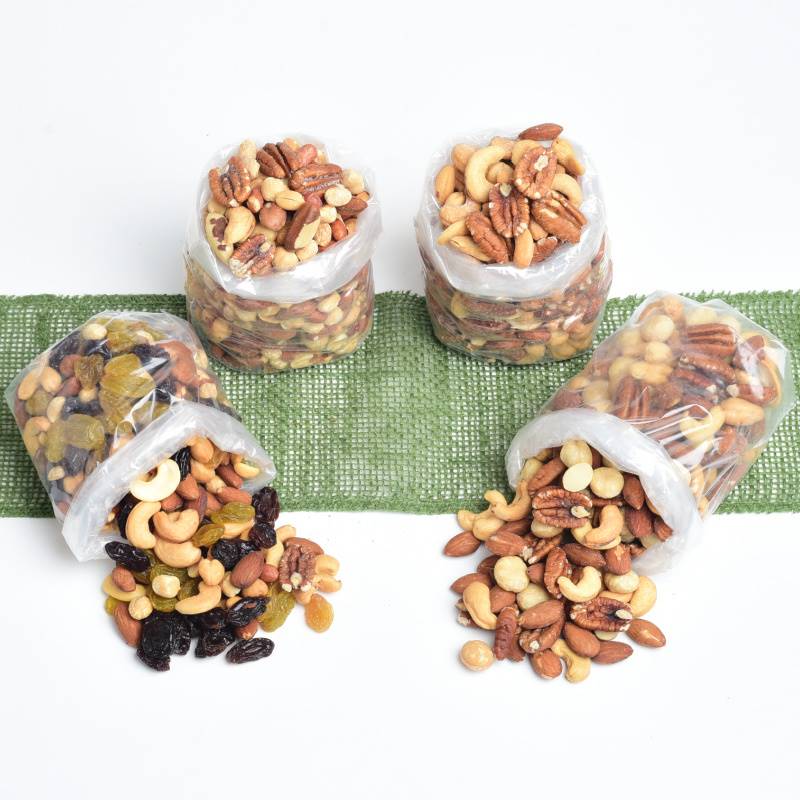 Gift Tin
#4224 - - Case of 4 #224 - 6lb 8oz total
#9224 - - Case of 9 #224 - 14lb 10oz total
#6225 - - Case of 6 #225 - 13lb 8oz total
Home Box
#4226 - - Case of 4 #226 - 10lb total
#9226 - - Case of 9 #226 - 22lb 8oz total
#4227 - - Case of 4 #227 - 16lb total
#6227 - - Case of 6 #227 - 24lb total
#5228 - - Case of 5 #228 - 32lb 8oz total
#2229 - - Case of 2 #229 - 24lb total
Our "Do-It-Yourself" bags are one of the most popular ways to try new products and to restock old favorites. Mix and Match any way you choose.
Something for Everyone
Super fancy and super elegant. So outstanding we could not call it anything but Heavenly. We mix together Macadamia Nuts, Jumbo Cashews, Mammoth Pecan Halves, and Nonpareil Almonds to make our most popular mix. You won't find a fancier, more elegant combination of toasted nuts including Georgia grown pecans. Kosher certified.
More arrow_drop_down arrow_drop_up

Product Description

Super elegant and fancy. In fact, it's so exceptional, we couldn't possibly call it anything except heavenly. Our salted Heavenly Mix is a combination of Nonpareil Almonds, Jumbo Cashews, Macadamia Nuts, and Mammoth Pecan Halves, Georgia grown of course, to produce our most popular mix. You won't be able to find a more exquisite, sumptuous mixture of toasted nuts than this!

"We just love your Mixed Nuts. They are addictive. When our granddaughter comes, I have to hide them or else she would eat them all. Thank you for this fine quality." Mrs. I. Corlew, Granville, NY

Packaging Options

Our Heavenly Mix Toasted and Salted, come in a variety of packaging options to best suit your needs. Our gift tin selections are perfect for a wide range of occasions, from corporate to personal. Looking for the most bang for your buck? Then choose one of economical home boxes. All packaging comes individually or by the case to truly maximize the savings. And of course, free shipping has always been our standard at Sunnyland Farms so there are never any surprises at checkout.

Mixed Nuts Beyond Our Salted Heavenly Mix

Interesting in seeing all our mixed nuts? You want them…we've got them!
Nutritional Information arrow_drop_down arrow_drop_up
Additional Information arrow_drop_down arrow_drop_up

| | |
| --- | --- |
| Packaging | home box / bulk, signature tin, gift tin, 1-pound bags |
| Ingredients | pecans, almonds |
| Specialties | salty, kosher, toasted, gift |
FAQ arrow_drop_down arrow_drop_up

Is Heavenly Mix available all year long?

Yes, our mixes are in stock and available all 12 months of the year.

Is it possible to get the Heavenly Mix unsalted?

Yes, we offer our Heavenly Mix in a Toasted, Not Salted version that is equally as elegant and fresh. Simply click here.
Related Products