---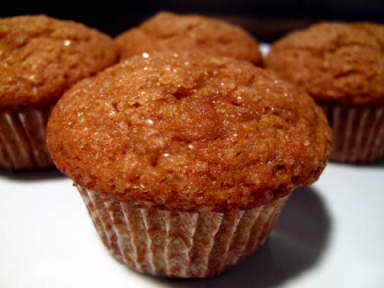 No reviews yet. To leave a review, please log in.
Ingredients
1 3/4 cups flour
1/4 cup brown sugar, firmly packed
1 Tbsp. baking powder
1 tsp. salt
2 Tbsp. ground cinnamon
1/2 cup Sunnyland Small Pecan Pieces
2 eggs, beaten
3/4 cup milk
1 (16 oz.) can sweet potatoes, drained, mashed
1/4 cup butter, melted
1/2 tsp. ground cinnamon
2 Tbsp. sugar
Instructions
Combine flour, brown sugar, baking powder, salt, 2 Tbsp. cinnamon and nuts; set aside. Combine eggs, milk, sweet potatoes and butter; add to dry ingredients. Mix just until moist.
Fill greased muffin pans two-thirds full. Combine 1/2 tsp. cinnamon and sugar; sprinkle over muffin batter. Bake at 375° for 35 minutes. Yield: 1-1/2 dozen.
Recipe Picture from ffgil.com
Customer Reviews (0)
Products Used