Small Pecan Pieces
Select Packaging ...
Home Box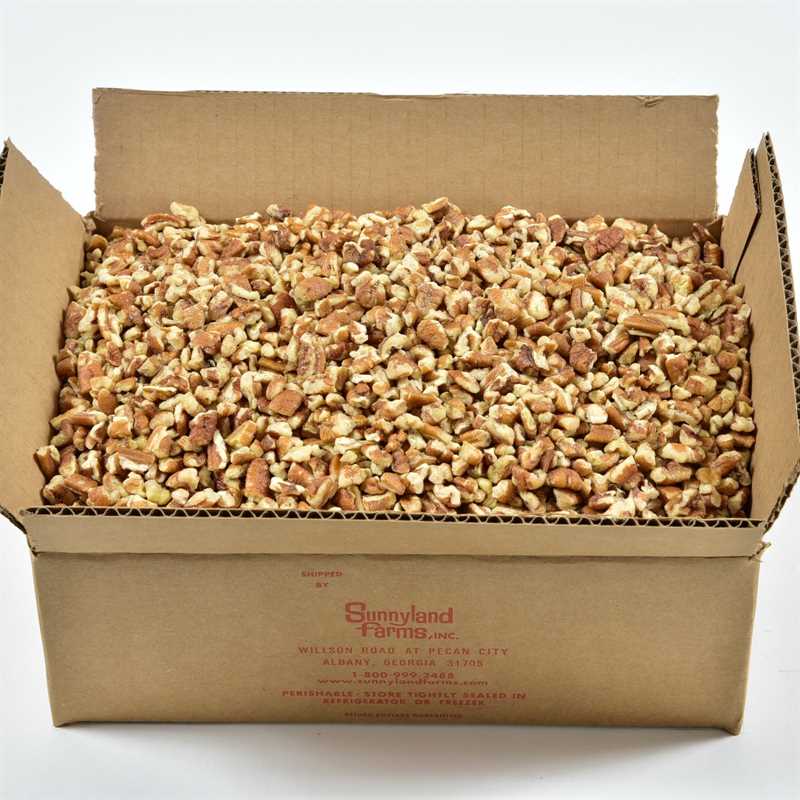 1-Pound "D-I-Y" Bags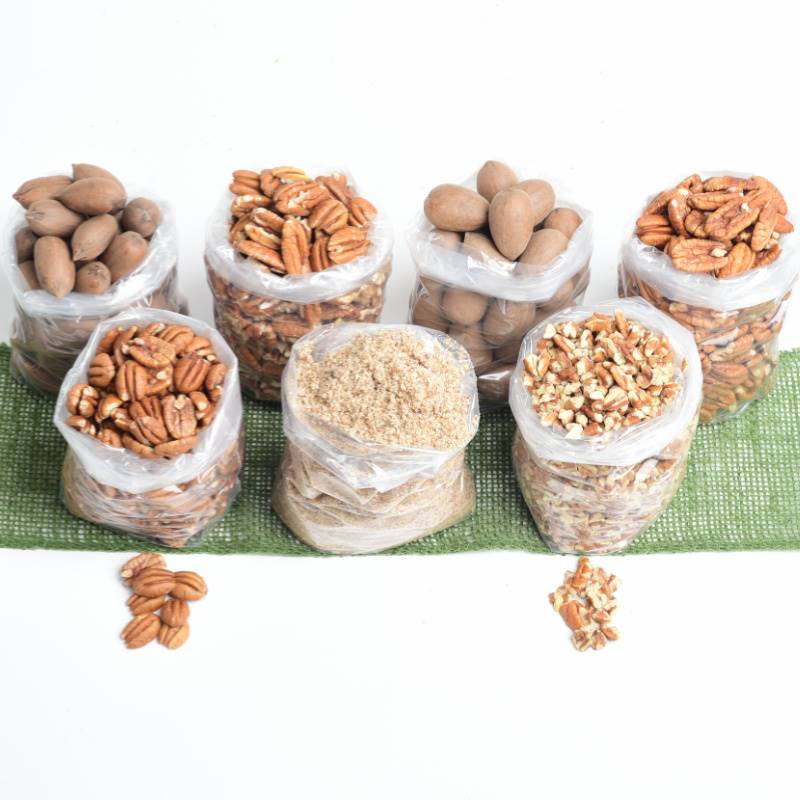 Home Box
#4054 - - Case of 4 #54 - 13lb total
#6054 - - Case of 6 #54 - 19lb 8oz total
#3055 - - Case of 3 #55 - 18lb total
#5055 - - Case of 5 #55 - 30lb total
#2056 - - Case of 2 #56 - 22lb total
Our "Do-It-Yourself" bags are one of the most popular ways to try new products and to restock old favorites. Mix and Match any way you choose.
Small Pecan Pieces are our most popular pecan pieces. Uniform in size, these bright, plump pieces measure accurately and mix evenly in all your favorite recipes. No chopping means there is no waste and no time wasted. They add flavor and texture to breads, salads and seafood. You'll want to keep a good supply of small Georgia pecan pieces in your freezer. And with free shipping there are no surprises at checkout. The price you see is the price you pay. Kosher certified.
More arrow_drop_down arrow_drop_up

Small Pecan Pieces: Additional Information

Our Extra Fancy Small Pecan Pieces come from the same fine nuts that produce our pecan halves. These small pieces are a favorite of bakers for their delicious taste and convenient size. Small Pecan Pieces work well in breads, pies, muffins and more. A new favorite use is homemade granola.

Packaging Options

Small Pecan Pieces are available in a variety of sizes of economical home boxes available individually or by the case. And of course, free shipping has always been our standard at Sunnyland Farms so there are never any surprises at checkout.

Beyond Small Pecan Pieces

Looking for a simliar product? Many cooks enjoy our Pecan Pieces Combo which features both Small Pecan Pieces as well as our Large Pecan Pieces. Additionally, we have a wide variety of pecan shapes and textures including Large Pecan Pieces, Pecan Meal and Pecan Oil.
Nutritional Information arrow_drop_down arrow_drop_up
Additional Information arrow_drop_down arrow_drop_up

| | |
| --- | --- |
| Packaging | home box / bulk, 1-pound bags |
| Ingredients | pecans |
| Specialties | heart healthy, kosher, raw |
Related Products