---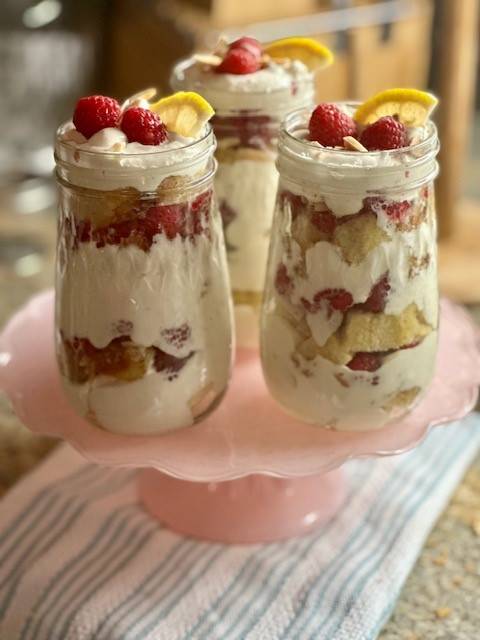 No reviews yet. To leave a review, please log in.
How to Make Limoncello Trifle with Almond Cream
Trifle Ingredients:
1 LOAF Sunnyland Limoncello Pound Cake
2 cups fresh raspberries
1 cup Sunnyland Slivered Almonds
2 tablespoons Sunnyland Gallberry Honey
Whipped Cream Ingredients:
1 cup heavy whipping cream
1 tablespoon confectioners' sugar
1 teaspoon almond extract
1 teaspoon lemon zest
Instructions:
Make almond cream by mixing with hand mixer heavy cream, confectioners' sugar, almond extract and lemon zest. Mix until soft peaks form.
Toast the almonds slightly, 5 minutes in a sauté pan without oil.
Choose vessel for trifle, either a large trifle bowl or individual glass jars.
Cut limoncello loaf into small bite size pieces.
Begin Assembly of trifle by following this pattern:
Layer of cubed limoncello cake, drizzle a bit of Gallberry Honey on cake, top with fresh raspberries, slivered almonds, then almond cream.
Finish with almond cream and garnish top with raspberries and slivered almonds.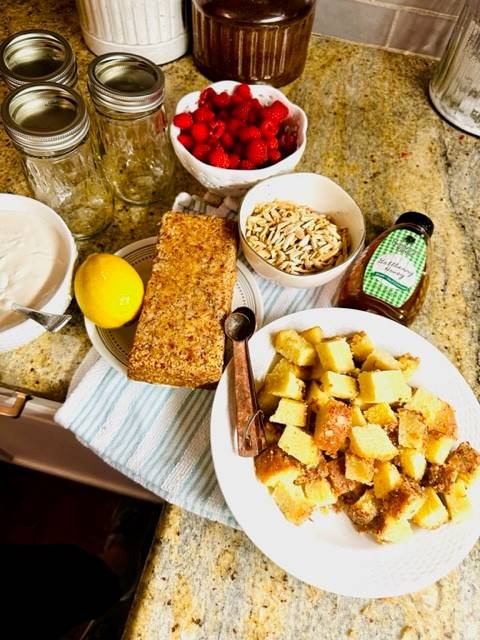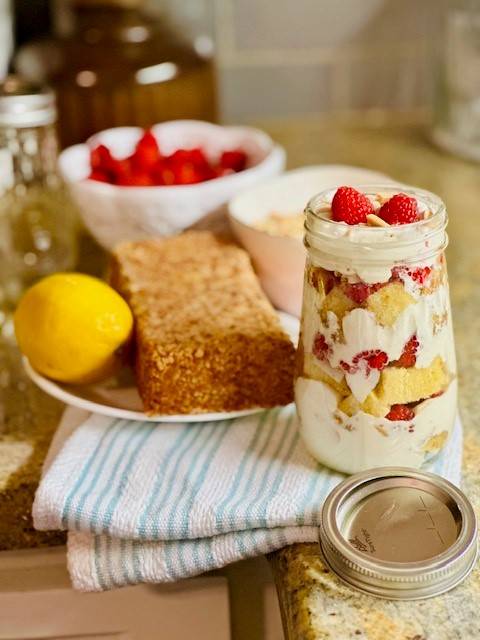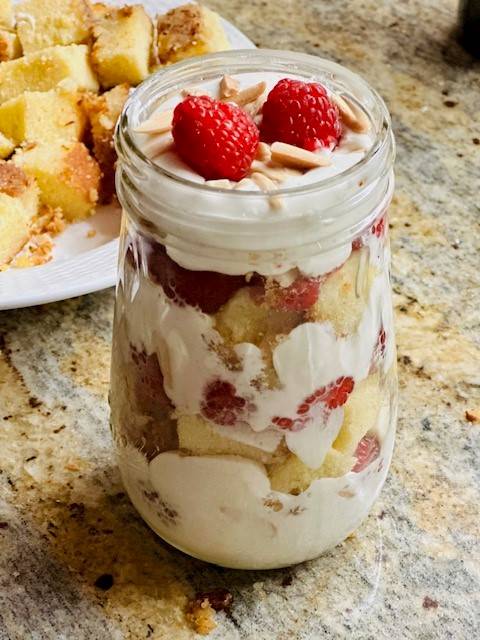 Recipe by Staci Willson
Customer Reviews (0)
Products Used