---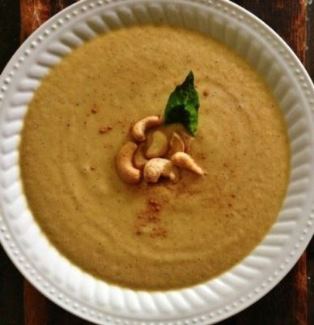 No reviews yet. To leave a review, please log in.
Ingredients
1 Tbsp. butter
2 Tbsp. celery, chopped
2 Tbsp. onion, chopped
2 Tbsp. flour
1 cup milk
2 cups chicken broth
1/8 tsp. salt
1/2 tsp. pepper
1/4 tsp. Worcestershire sauce
1 cup Sunnyland Toasted/Salted Cashews, finely chopped
Instructions
Melt butter in heavy saucepan. Add celery and onions; cook, stirring frequently, until tender. Blend in flour. Gradually stir in milk and chicken broth. Add all other ingredients. Bring to a boil, stirring as needed. Cook 1 min. longer. Garnish with paprika, minced parsley or Cashews. Serves 6.
Recipe Picture from feastie.com
Customer Reviews (0)
Products Used