Jumbo Cashews
Select Packaging ...
Gift Tin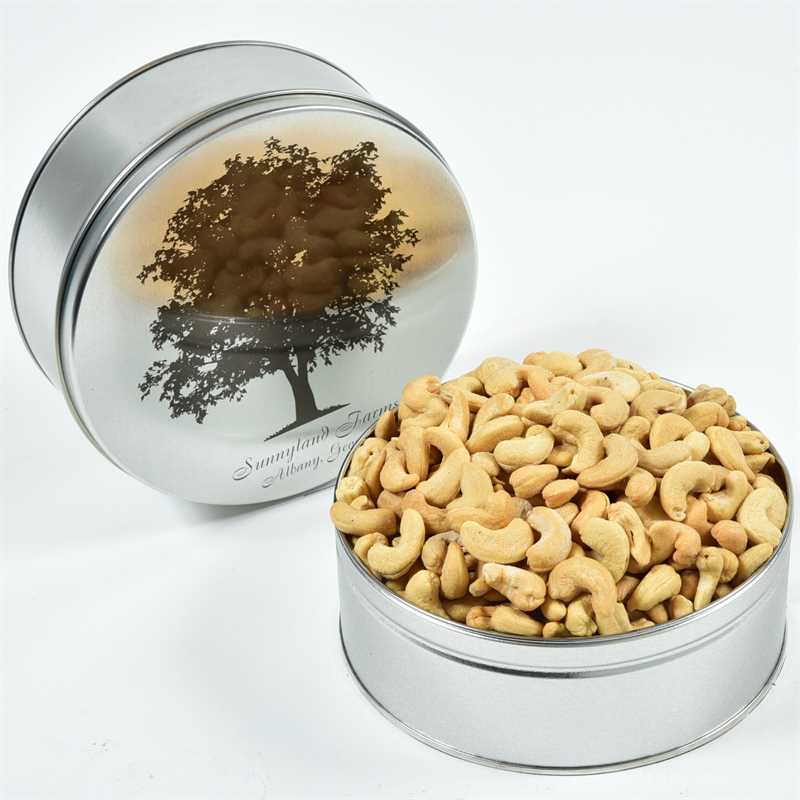 Home Box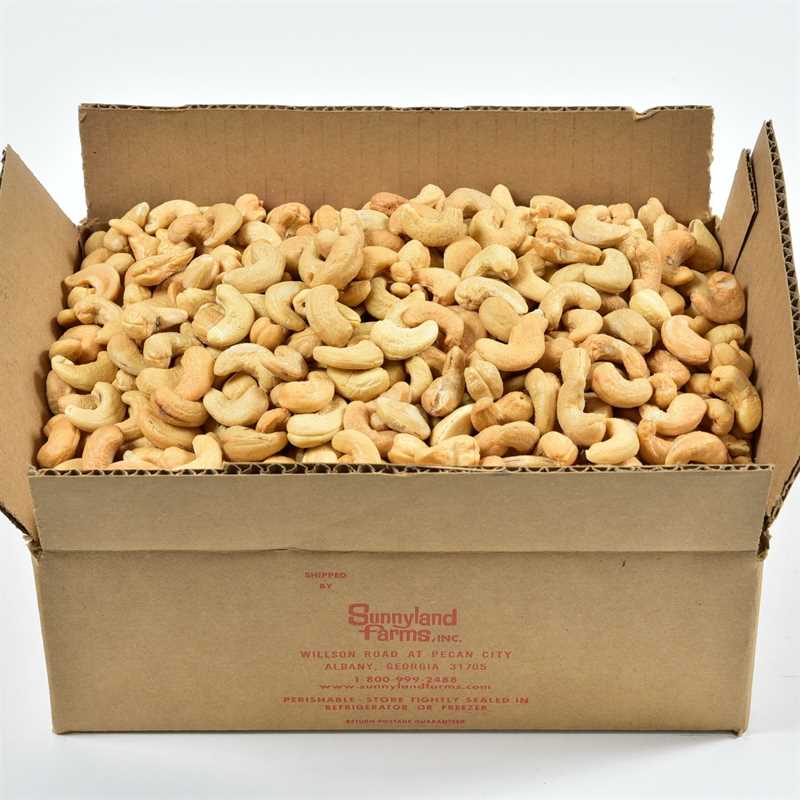 1-Pound "D-I-Y" Bags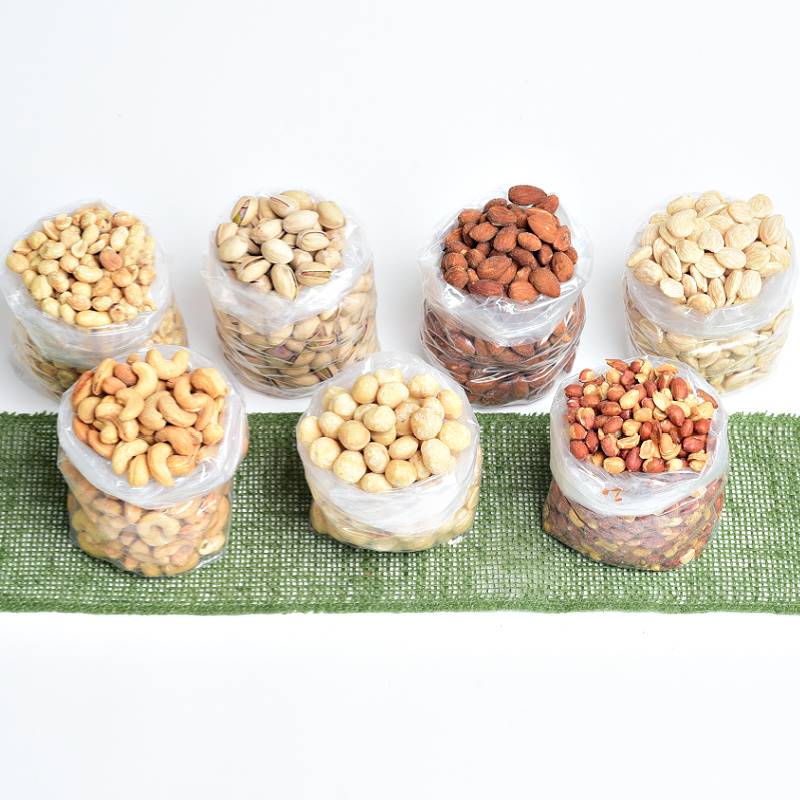 Gift Tin
#4161 - - Case of 4 #161 - 6lb 8oz total
#9161 - - Case of 9 #161 - 14lb 10oz total
#6362 - - Case of 6 #362 - 13lb 8oz total
Home Box
#4162 - - Case of 4 #162 - 10lb total
#9162 - - Case of 9 #162 - 22lb 8oz total
#3163 - - Case of 3 #163 - 14lb 4oz total
#5163 - - Case of 5 #163 - 23lb 12oz total
#3164 - - Case of 3 #164 - 18lb total
#5164 - - Case of 5 #164 - 30lb total
#2165 - - Case of 2 #165 - 24lb total
Our "Do-It-Yourself" bags are one of the most popular ways to try new products and to restock old favorites. Mix and Match any way you choose.
Toasted & Salted Jumbo Cashews
Beautiful Jumbo Cashews we import from India. Cashews are very fragile so we double and triple grade them to make sure you receive the most beautiful nuts possible. Slow-toasted to a crisp golden brown, then lightly salted. The cashew really is the sweetest, crunchiest toasted nut there is. Kosher certified.
"The products that we have ordered over the years have been first-rate in every way. I have told family and friends that I have never had a better Cashew in my life." Barbara Nevius, Lexington, KY
More arrow_drop_down arrow_drop_up

Cashews for Sale - The Best You'll Find Online

Our outstanding toasted & salted jumbo cashews are imported from India. Due to the fact that they're so fragile, we double and triple grade them to make very sure that our customers only receive the "best of the best" nuts. Because cashews are crammed full of healthy nutrients (protein, fiber, antioxidants, magnesium, potassium, copper, and manganese) — and are also low in carbohydrates — not only are cashews delicious, they're also quite nutritious! They are also rich in heart-friendly monounsaturated fats and natural cholesterol-free snack.

Cashews: Additional Information

Cashews are the second most popular snack nut in the United States after peanuts. The cashew tree is native to Brazil. Portuguese explorers carried cashews from that country to India in the 16th century. The tree is a medium-sized tree, growing to a height of only 30 – 50 feet. It requires minimum care and grows well in a wide variety of soil types.

Packaging Options

Our Jumbo Cashews - Toasted & Salted, come in a variety of packaging options to best suit your needs. Our gift tin selections are perfect for a wide range of occasions, from corporate to personal. Looking for the most bang for your buck? Then choose one of our economical home boxes. All packaging comes individually or by the case to truly maximize the savings. And of course, free shipping has always been our standard at Sunnyland Farms so there are never any surprises at checkout.

Beyond Toasted & Salted Cashews

Need more cashews? Not to worry – we have plenty to choose from.
Nutritional Information arrow_drop_down arrow_drop_up
Additional Information arrow_drop_down arrow_drop_up

| | |
| --- | --- |
| Packaging | home box / bulk, signature tin, gift tin, 1-pound bags |
| Specialties | salty, kosher, toasted, gift |
Related Products