Junior Pecan Halves
Select Packaging ...
Gift Tin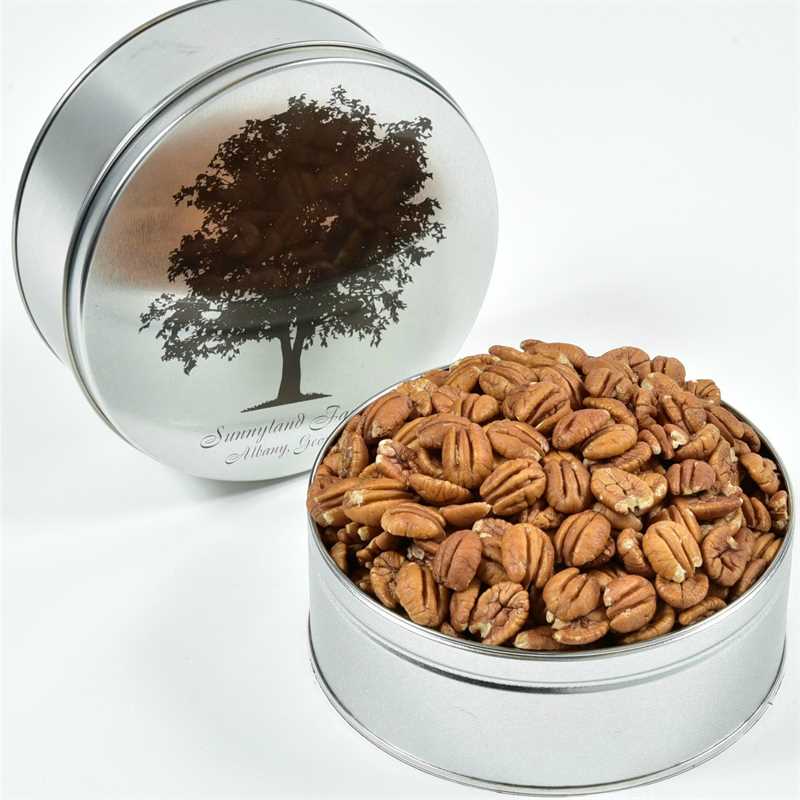 Home Box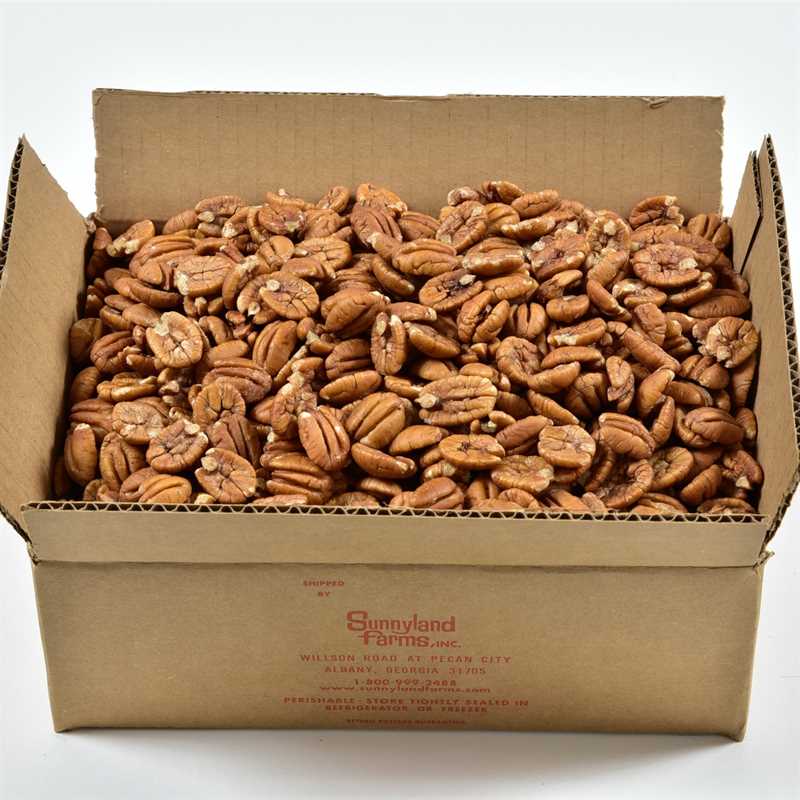 Gift Tin
#4547 - - Case of 4 #547 - 5lb total
#9547 - - Case of 9 #547 - 11lb 4oz total
Home Box
#4037 - - Case of 4 #37 - 9lb total
#9037 - - Case of 9 #37 20lb 4oz Total
#3038 - - Case of 3 #38 - 12lb total
#5038 - - Case of 5 #38 - 20lb total
#3039 - - Case of 3 #39 - 18lb total
#5039 - - Case of 5 #39 - 30lb total
#2040 - - Case of 2 #40 - 22lb total
Categories: Sunnyland Farms Gifts, Gift Tins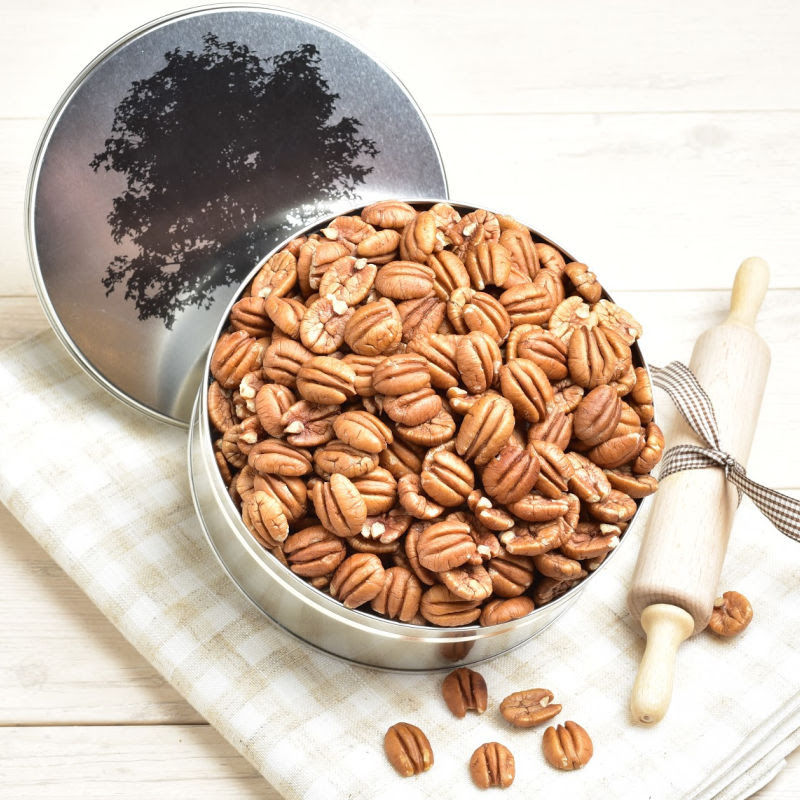 Our Junior Pecan Halves are so delicious because we use the Elliot varietal which has a higher oil content than most other pecans. This provides a unique and delicious flavor which is why they are often considered the "Jewels of the Pecan Crop." And with free shipping, there are no surprises at checkout. The price you see with these fresh pecans is the price you pay.
More arrow_drop_down arrow_drop_up

Junior Pecan Halves: Additional Information

For our Junior Pecan Halves, we use a variety that is considered to be one of the best and most flavorful of the smaller nuts produced. The Elliot Pecan brings fresh crop pecan flavor to all your dishes. Larry uses these for holiday Pecan Pies and Cranberry Relish. Add these fresh pecans to fruit and vegetable salads to enhance their flavor, texture and nutritional value. You can't go wrong with these "Jewels of the Pecan Crop."

"These are the most delicious, truly pecan-flavored nuts I ever tasted. They are plump, fresh and delicious." Jack Williams, Edmonds, WA

Packaging Options

Our Junior Pecan Halves come in a variety of packaging options to best suit your needs. Our gift tin selections are perfect for a wide range of occasions, from corporate to personal. Looking for the most bang for your buck? Then choose one of economical home boxes. All packaging comes individually or by the case to maximize the savings. Free shipping has always been our standard at Sunnyland Farms so there are never any surprises at checkout.

Beyond Junior Pecan Halves

Looking for a similar product? We have a wide variety of pecan shapes and textures, including pecan pieces, pecan meal, and much more!
Nutritional Information arrow_drop_down arrow_drop_up
Additional Information arrow_drop_down arrow_drop_up

| | |
| --- | --- |
| Packaging | home box / bulk, signature tin, gift tin |
| Ingredients | pecans |
| Specialties | heart healthy, kosher, raw, gift |
Related Products