Dates And Pecans
Select Packaging ...
Gift Box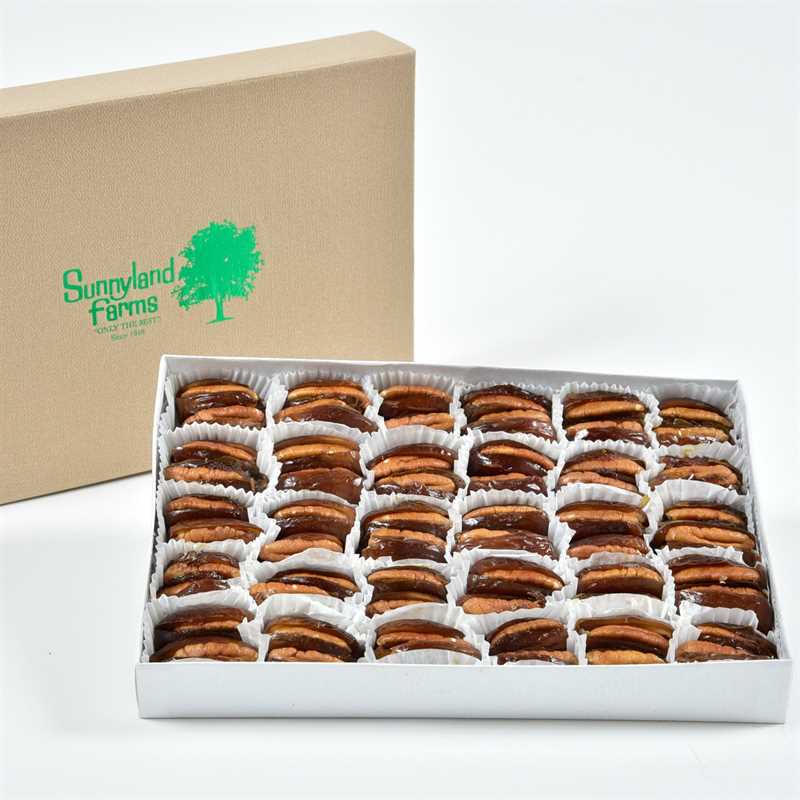 Home Box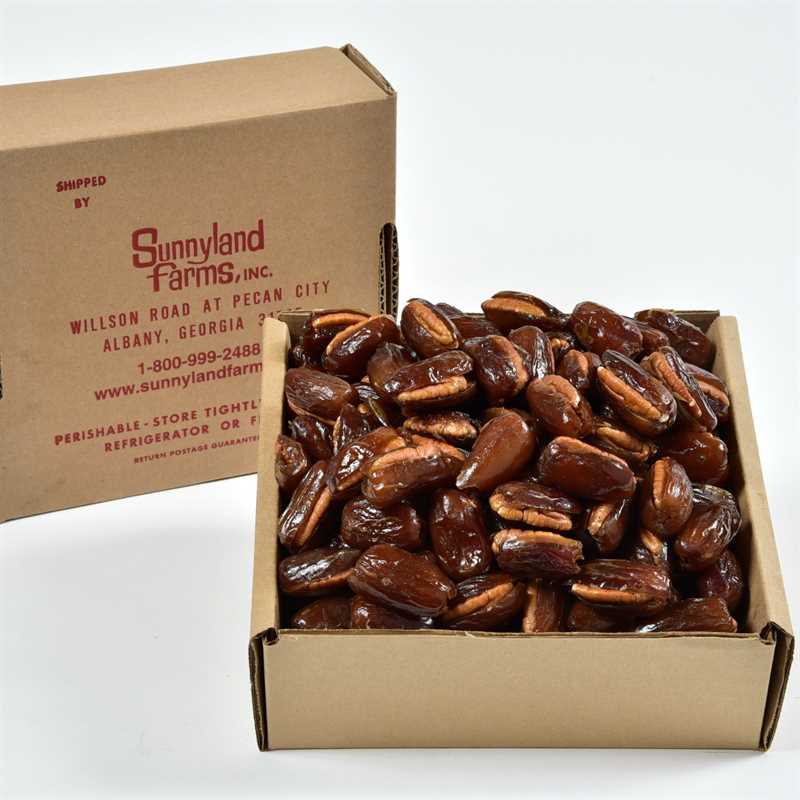 1-Pound "D-I-Y" Bags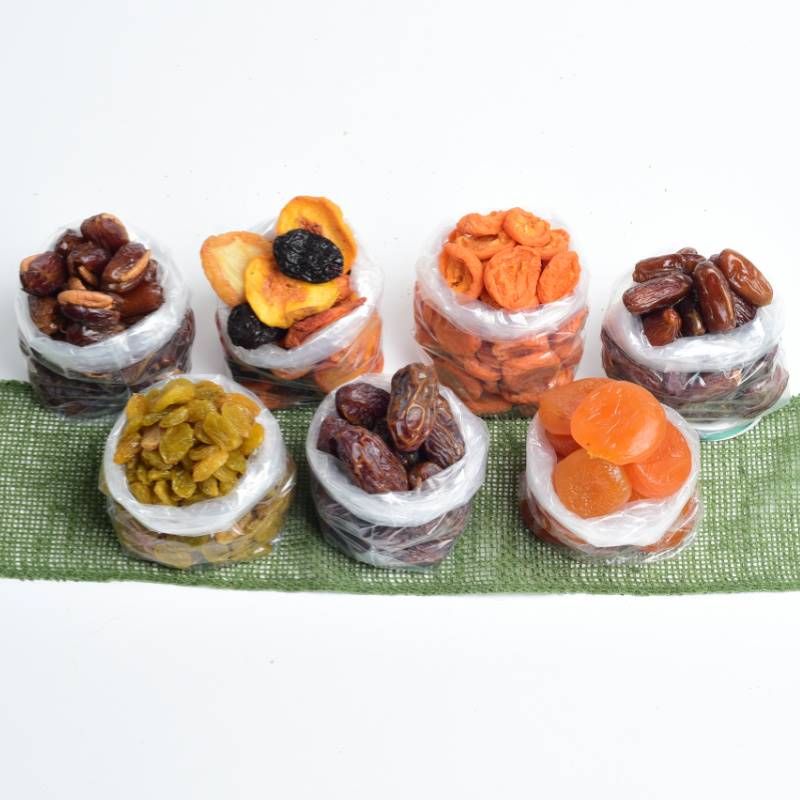 Gift Box
#216 - - 60 each - 1lb 9oz total
#4216 - - Case of 4 #216 - 6lb 4oz total
Home Box
#217 - - 120 each - 2lb 11oz total
#4217 - - Case of 4 #217 - 10lb 12oz total
#6217 - - Case of 6 #217 - 16lb 2oz total
Our "Do-It-Yourself" bags are one of the most popular ways to try new products and to restock old favorites. Mix and Match any way you choose.
An Absolute Must Try!
We take honey-sweet Deglet Noors, remove the pit, then replace it with an Extra Fancy Pecan Half. Two extraordinary flavors that are just meant to be together.
More arrow_drop_down arrow_drop_up

Product Description

We start with our honey-sweet Deglet Noors, take out the pit, then replace it with an Extra Fancy Pecan Half. Pecans are a favorite, and Sunnyland Georgia grown pecan halves are the very best. Meanwhile, our Deglet Noors, sometimes called Natural Dates, are soft, translucent and have a sweet honey-like taste. Dates and pecans are two amazing flavors that make the perfect nut and fruit marriage.

"Have never seen such lovely dates… so very delicious stuffed with pecans." J. Shannon, Arlington, VA

Packaging Options

Choose to receive your Dates and Pecans in either an attractive gift tin or a home gift box.

Dates and Pecans

We offer many different dried fruits and dried fruit combinations for you to choose from!
Nutritional Information arrow_drop_down arrow_drop_up
Additional Information arrow_drop_down arrow_drop_up

| | |
| --- | --- |
| Packaging | home box / bulk, gift tin, 1-pound bags |
| Ingredients | pecans, fruit |
| Specialties | sweet, raw, gift |
Related Products