Vintage Pecan Duet
Select Packaging ...
Gift Box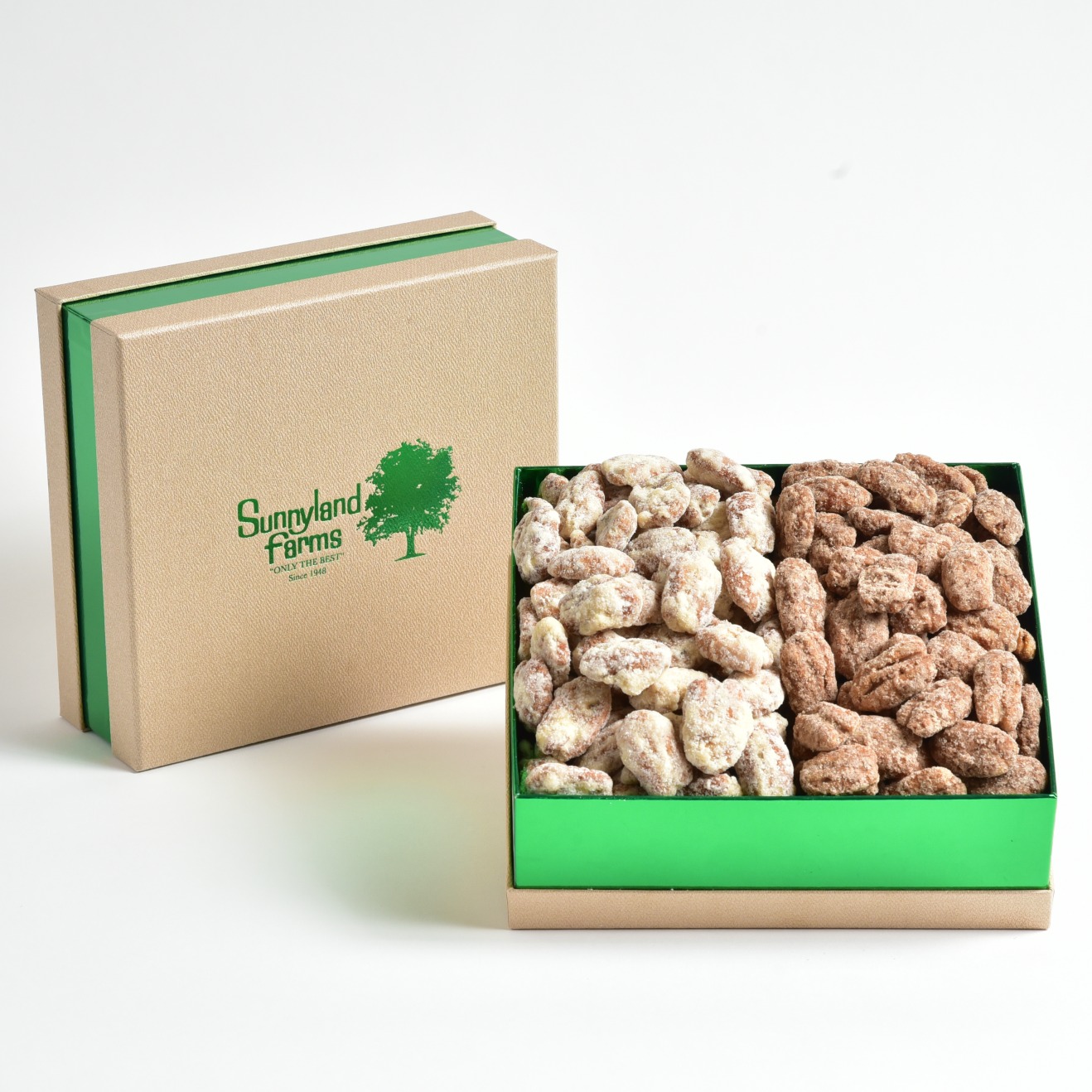 Home Box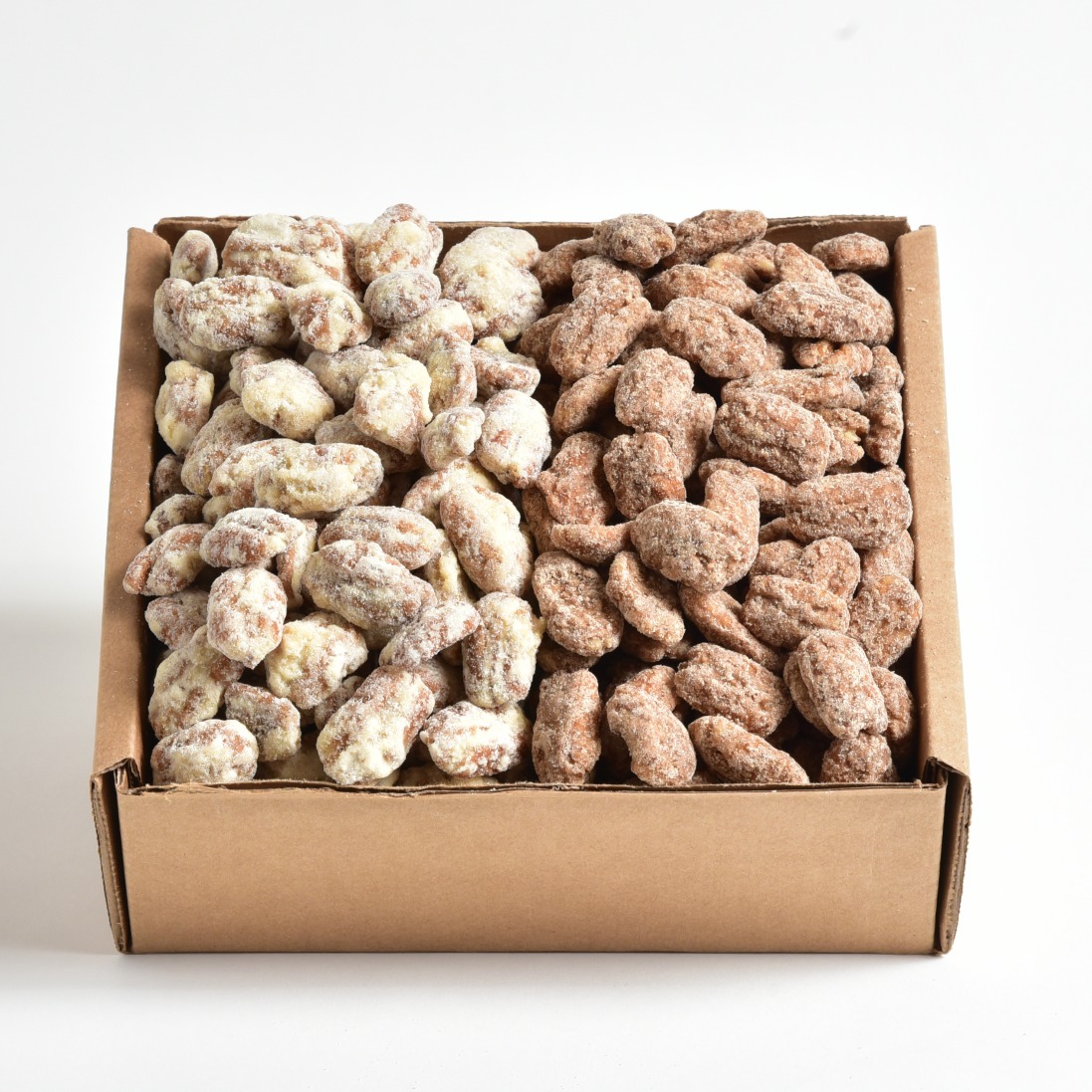 Gift Box
#141 - - 1lb 12oz - 14oz each
#4141 - - Case of 4 #141 - 7lb total
Home Box
#144 - - 2lb 8oz - 1lb 4oz each
#4144 - - Case of 4 #144 - 10lb total
Categories: Goodies, Gourmet Candies, Sunnyland Farms Gifts, Gift Boxes, Corporate Gifts, Mother's Day Gifts, Candied Pecans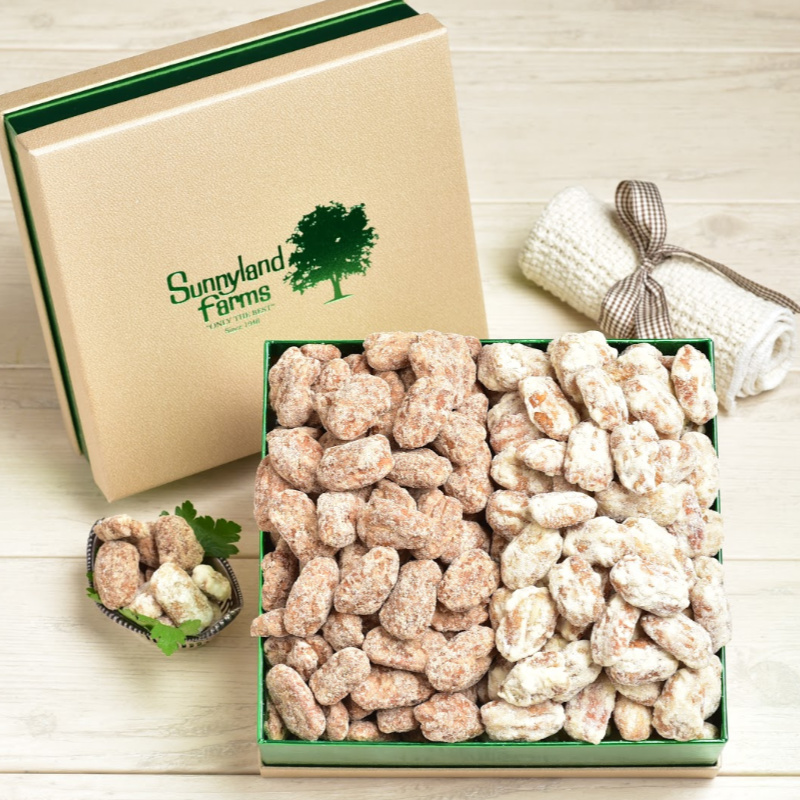 Our latest creation from the Sunnyland kitchen using our famous Georgia pecans! Try our Lavender and Orange Flavored Pecans and Simply Cinnamon Pecans. Nothing artificial here, simple, delicious yet unique.
More arrow_drop_down arrow_drop_up

Nobody Does Flavored Pecans Quite Like Sunnyland Farms

Nobody does flavored pecans like Sunnyland Farms! Fortunately, our Vintage Pecan Duet product offers two amazing flavors. Both are made with simple ingredients:

Lavender and Orange with sugar, orange juice, ginger and Lavender and Orange oils. The orange flavor is 100% natural, and we use Orange and Lavender 100% pure, food-grade essential oils
Simply Cinnamon with sugar, milk, cinnamon and real vanilla - sweet, simple, perfect

There is nothing artificial in the Simply Cinnamon or the Lavender and Orange. No artificial flavorings, no preservatives.

All ingredients except for the pecans are put into a pot where the coating is cooked to the right consistency. Then the pecans are stirred in and stirred until coated. They are then poured onto a cooling table to cool, then packed immediately.

Perfect for salads, main dishes, desserts, snacking, food gifts, and more!

There are only two problems we see with the Vintage Pecan Duet: the first, is that it may provoke arguments on which flavor is the best; second, once you get them in your house, they're going to go fast! And if you do manage to save a few, they store beautifully in the freezer.

Ready to see for yourself? Buy yours today!
Nutritional Information arrow_drop_down arrow_drop_up
Related Products