Home
/
Pecan Post
/ Easy Homemade Pecan Gifts for Valentine's Day
Easy Homemade Pecan Gifts for Valentine's Day
Ah, it's that time of year….Valentine's Day! Where in the world did this wacky, gift-giving love holiday come from?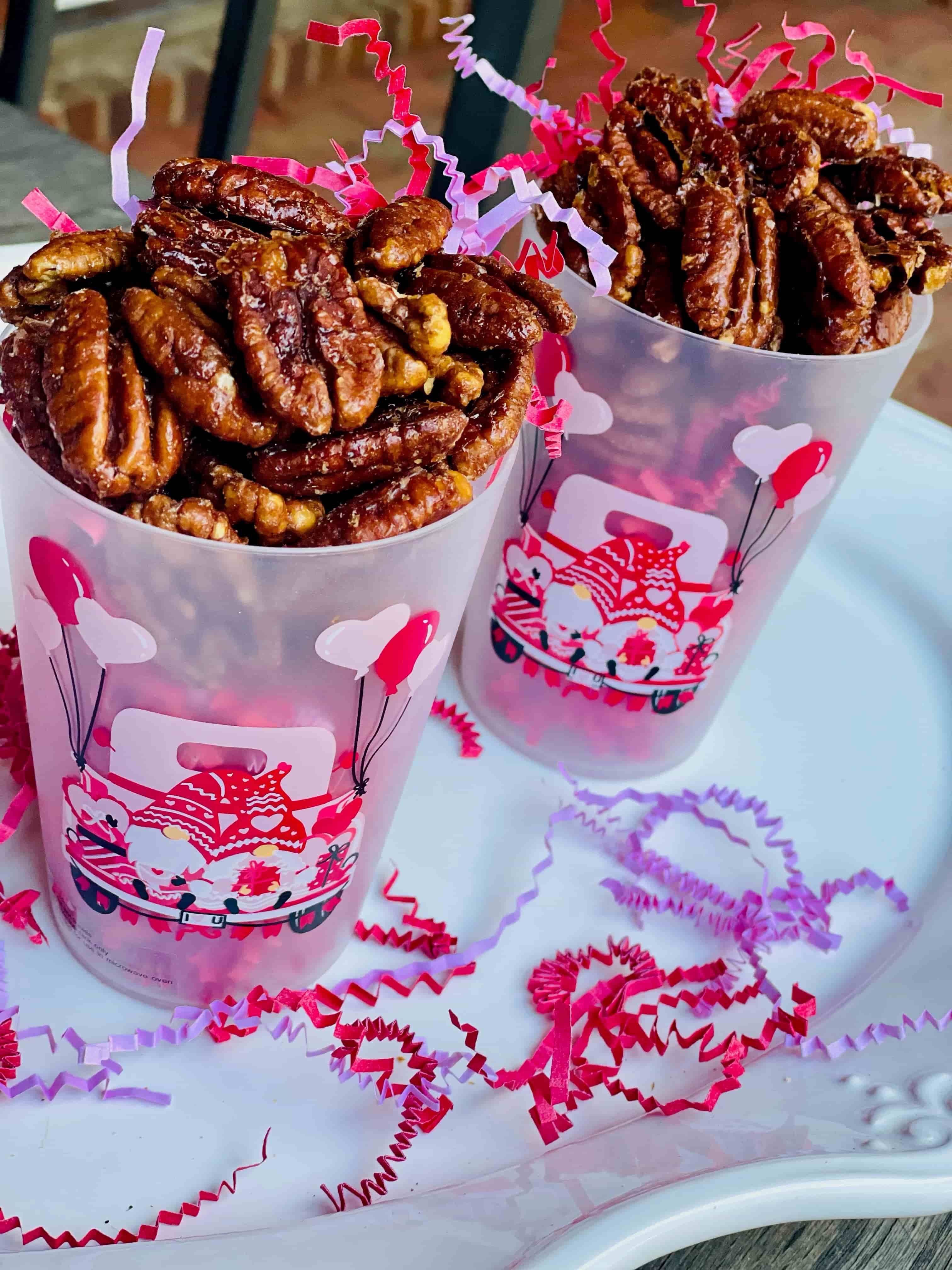 Many theories exist, one of which suggests the tradition goes all the way back to 1415. Charles the Duke of Orleans wrote a poem for his wife from the Tower of London and sent to her around this time, kickstarting a Valentine card gifting tradition.
In the 17th century flowers became popular with roses being the flower of choice, naturally. The rose represents Venus the goddess of love and was given to evoke strong feelings between lovebirds.
Easy Homemade Pecan Recipe Gifts for Valentine's - In Less Than an Hour!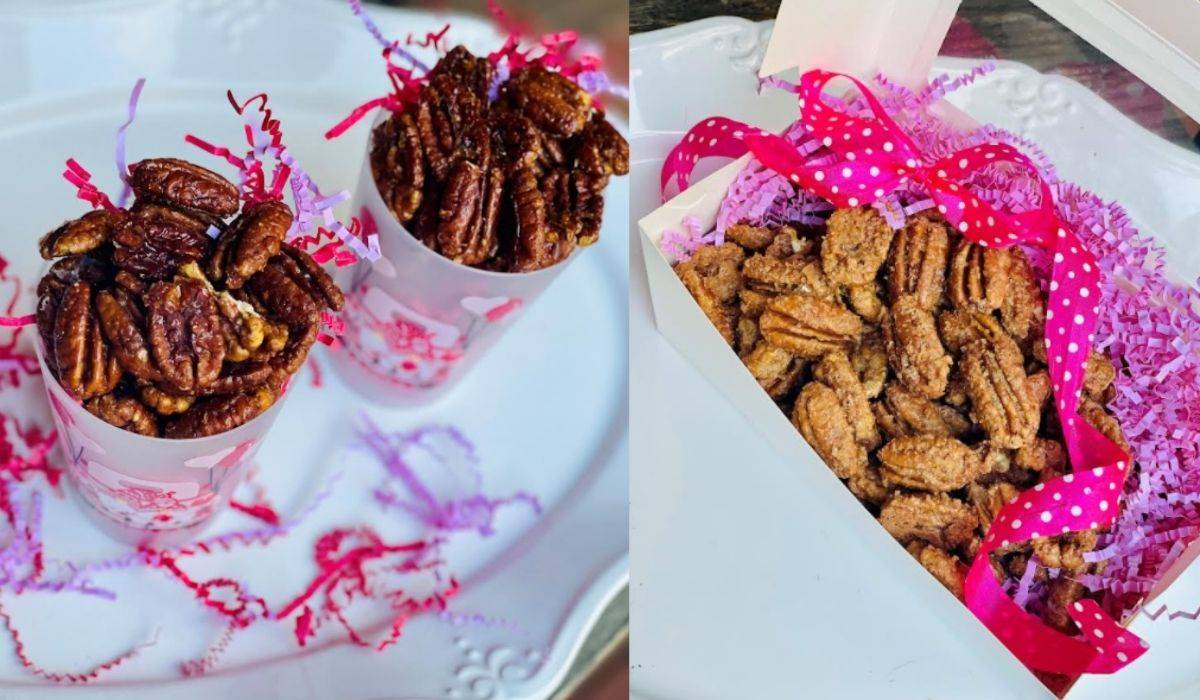 While the history of Valentine's Day is a trip down memory lane, the modern holiday certainly has its own traditions.
Here at Sunnyland, our Candied pecans and Chocolate pecans are our most popular players. But what if you want to give something more homemade and from the heart?
Enter homemade Candied Sunnyland Pecans! Luckily we have 2 extremely easy recipes that you can pull off in less than an hour and will surely impress those you want to show a little love.
Easy Homemade Pecan Gifts - Candied Pecans and Bourbon Pecans
The first recipe is for a traditional candied pecan using Sunnyland's finest raw mammoth pecan halves. A cinnamon and brown sugar coating keeps this recipe simple but deceptively delicious.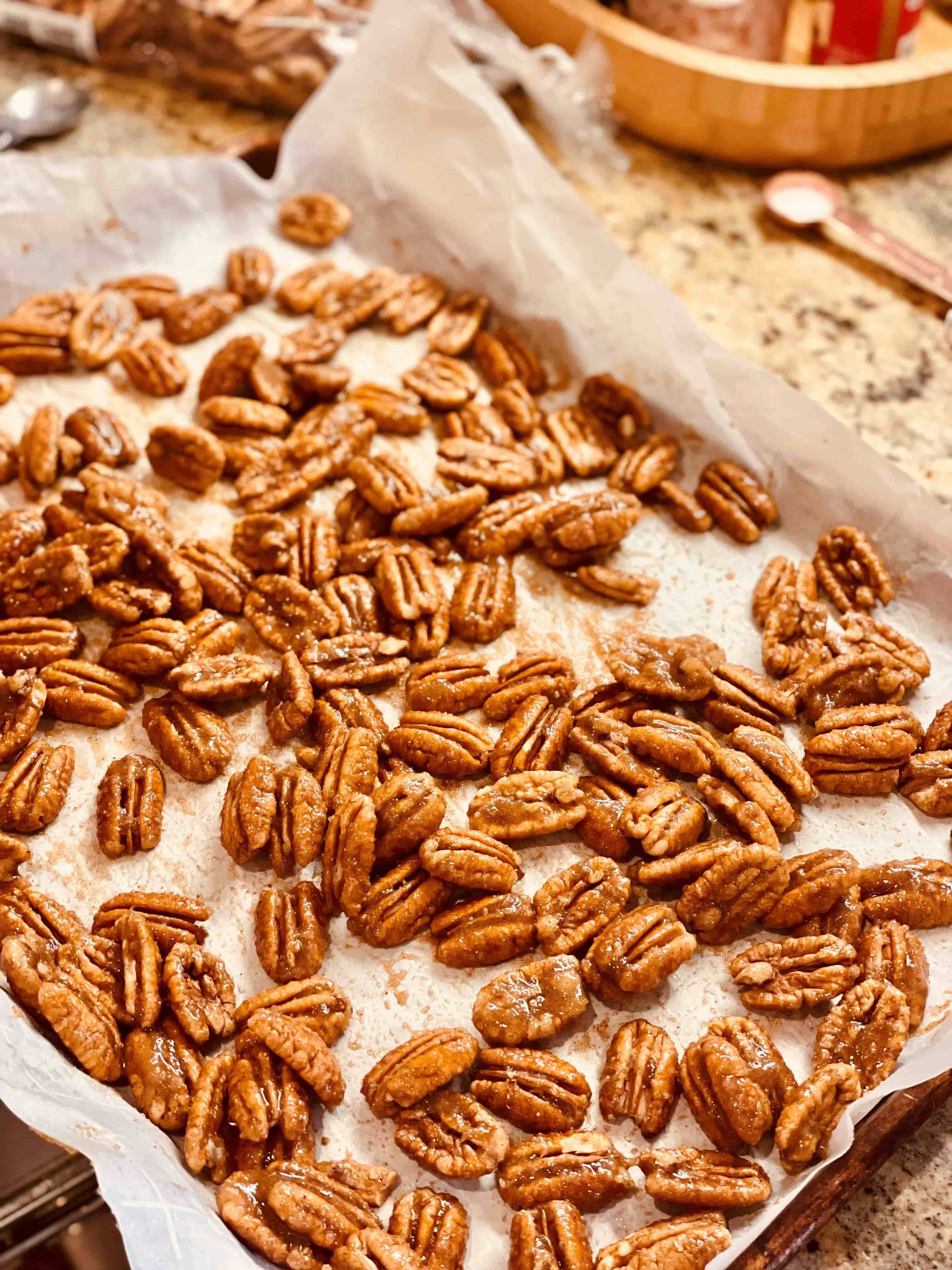 Another simple pecan recipe we suggest features both maple syrup and bourbon; a match made in heaven! With warm vanilla, a bourbon of choice and delicious maple syrup, these are satisfyingly crunchy and full flavor.
Both of these recipes take very little time to prepare, which gives you extra time to wrap them up in something special.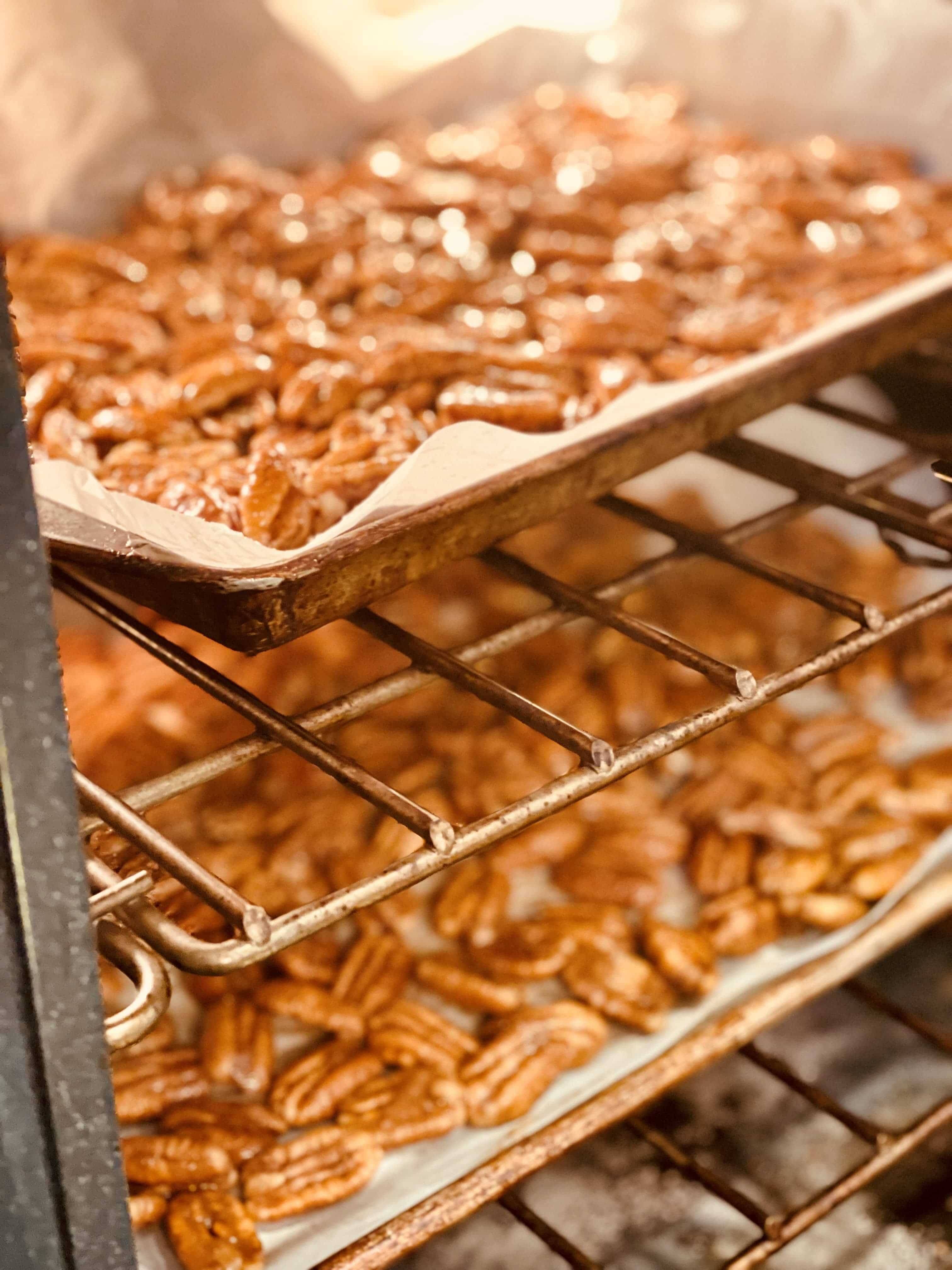 We chose little cookie boxes for the candied pecans and Valentine heart cups for the Maple Bourbon pecans, all wrapped and tied with a pretty pink bow. Either recipe is perfect for your sweetie and maybe you can save a few (or many!) for yourself!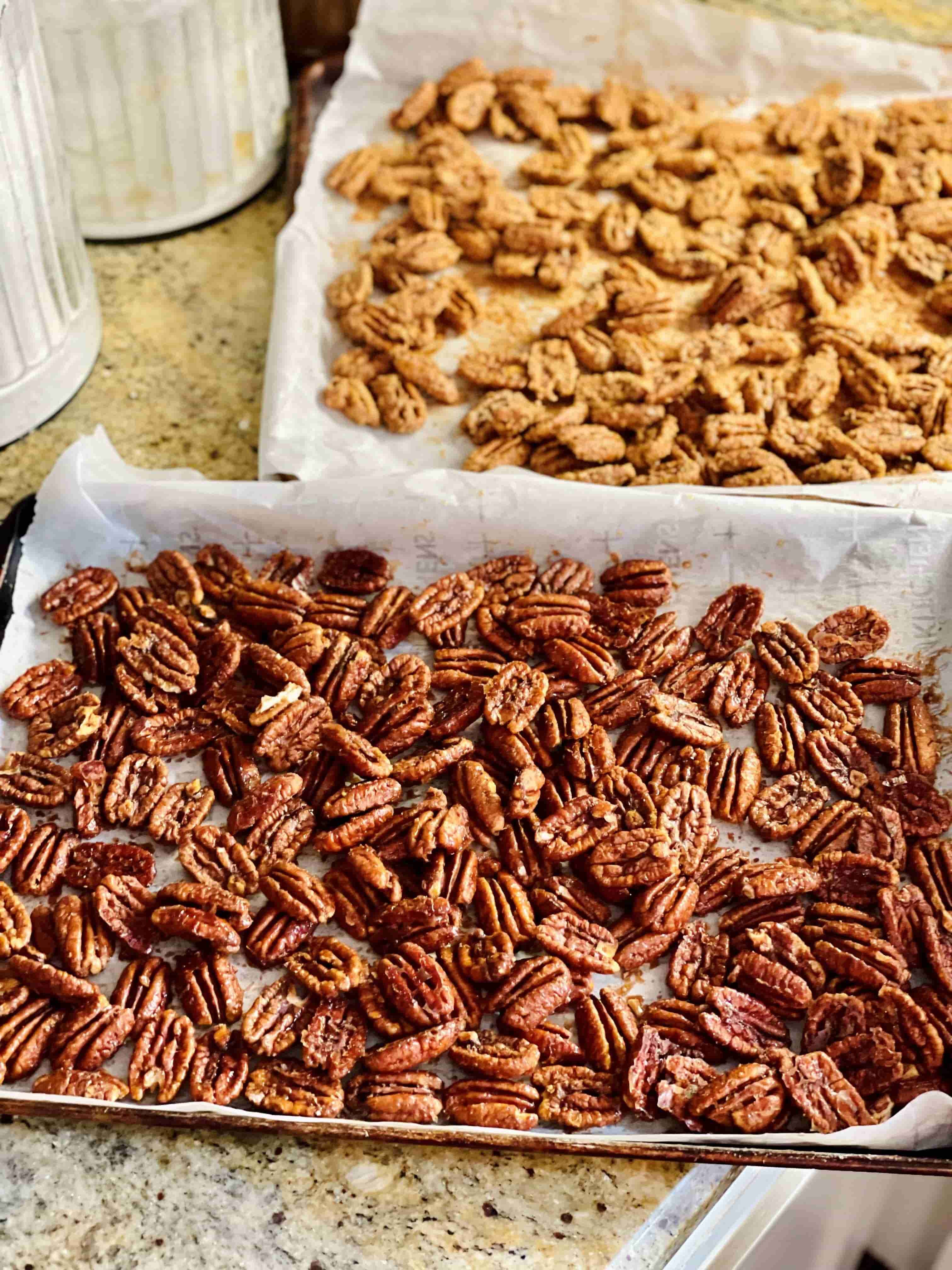 Here are the recipe images, but please visit this link on our website for full instructions. Bon appetite and Happy Valentine's Day!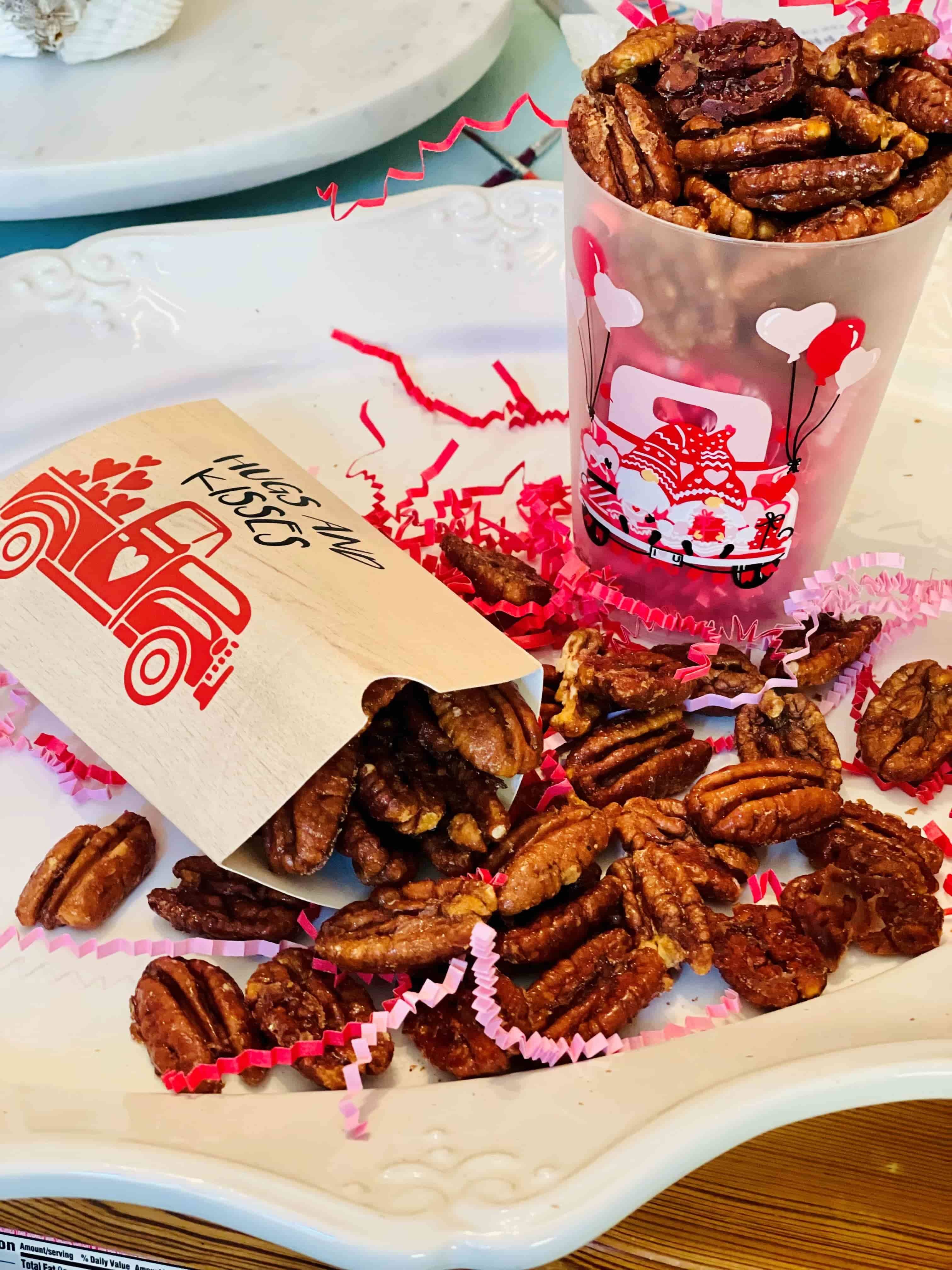 Recipe Images and link to full recipe page here:
https://www.sunnylandfarms.com/Page/what-to-do-with-pecans