The Brittle Collection
Select Packaging ...
Gift Tin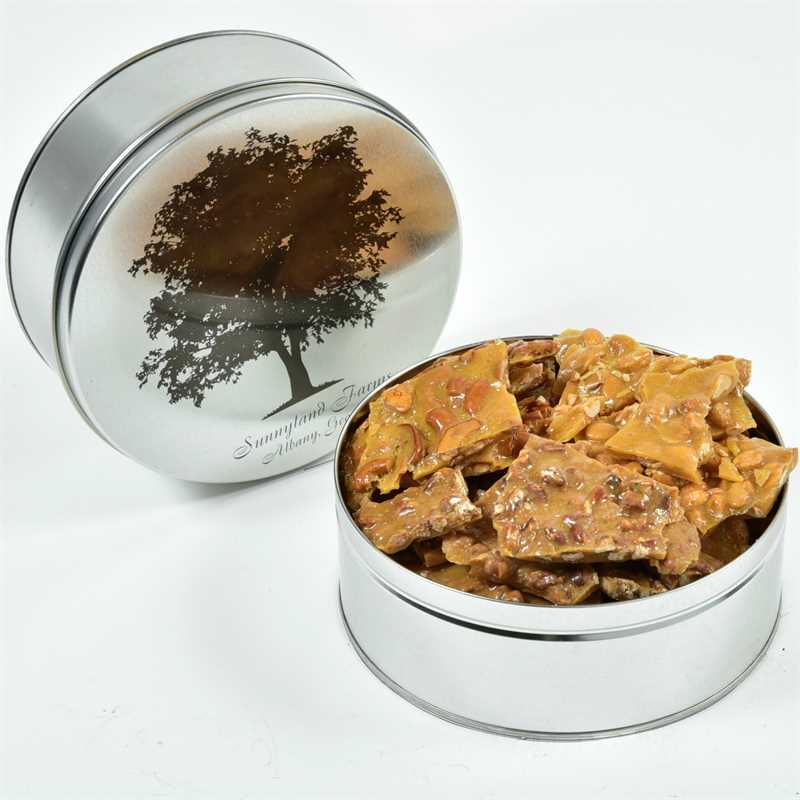 Home Box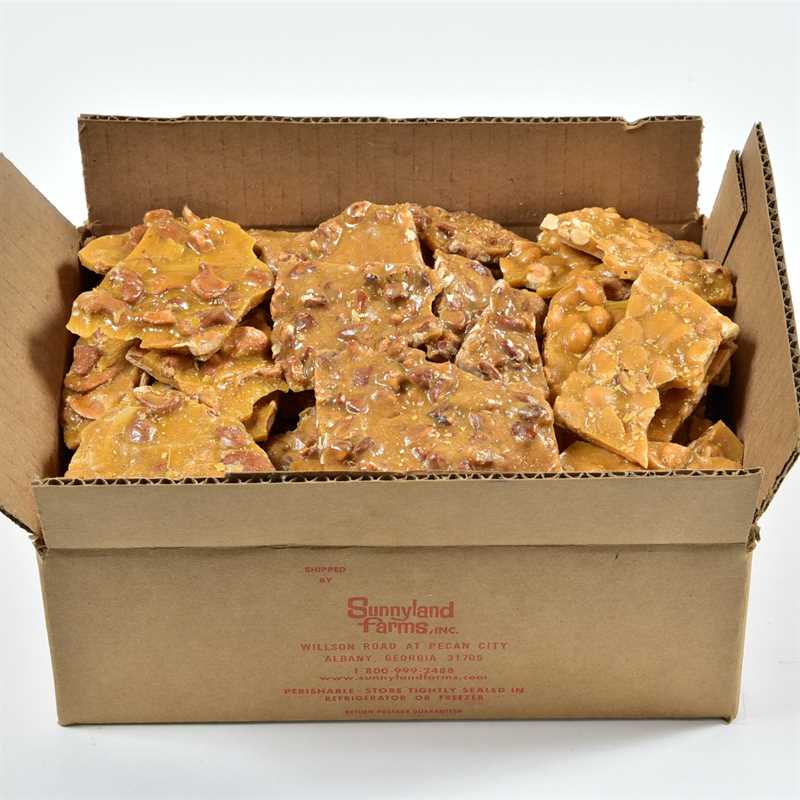 Gift Tin
#4112 - - Case of 4 #112 - 5lb 4oz total
#9112 - - Case of 9 #112 - 11lb 13oz total
Home Box
#3115 - - Case of 3 #115 - 9lb total
#5115 - - Case of 5 #115 - 15lb total
All Your Favorites!
PECAN – PEANUT – CASHEW
Try all 3 of our delicious Brittles: Pecan – Peanut – Cashew. Unlike other nut brittle, ours always starts with fresh nuts! Each is pulled extra thin and simply can't be beat. The Brittle Collection makes for lovely gift baskets filled with a taste of the South.
More arrow_drop_down arrow_drop_up

Product Description

Look at all those nuts! Sunnyland's nut brittles are packed full of delicious, crunchy cashews, peanuts and pecans. This gives our brittle an extra nutty taste that is crunchy down to the last piece. The result is an exceptional brittle that is oh so very good. Just make sure you get enough for everyone!

"This is the best Peanut Brittle on the market. Even better than what I make." Mrs. F. Currigan, Fort Myers, FL

"My husband and stepson have demolished the Pecan Brittle and are looking for more." Jane Fanning, Harwood, MD

"For Christmas we received a gift of Cashew Brittle. It was absolutely delicious!!" Louise Kurth, Omaha, NE

No artificial preservatives. No artificial flavors. No hydrogenated oils.

Packaging Options

Choose from either our attractive gift tin or please a crowd with our home box.

Other Nut Brittle and Candies

We have many other brittles and gourmet candy treats fresh from our kitchen to choose from.
Nutritional Information arrow_drop_down arrow_drop_up
Additional Information arrow_drop_down arrow_drop_up

| | |
| --- | --- |
| Packaging | home box / bulk, signature tin, gift tin |
| Ingredients | pecans, peanuts |
| Specialties | sweet, gift |
Related Products