Dark Fruitcake
Select Packaging ...
Round Cake in Gift Tin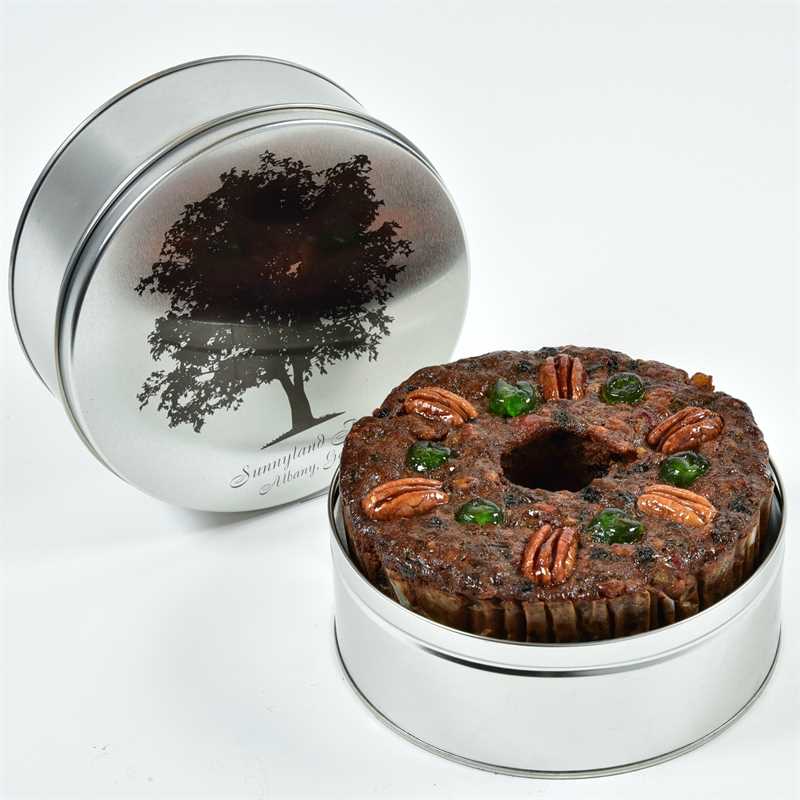 3 Loaf Cakes in Homebox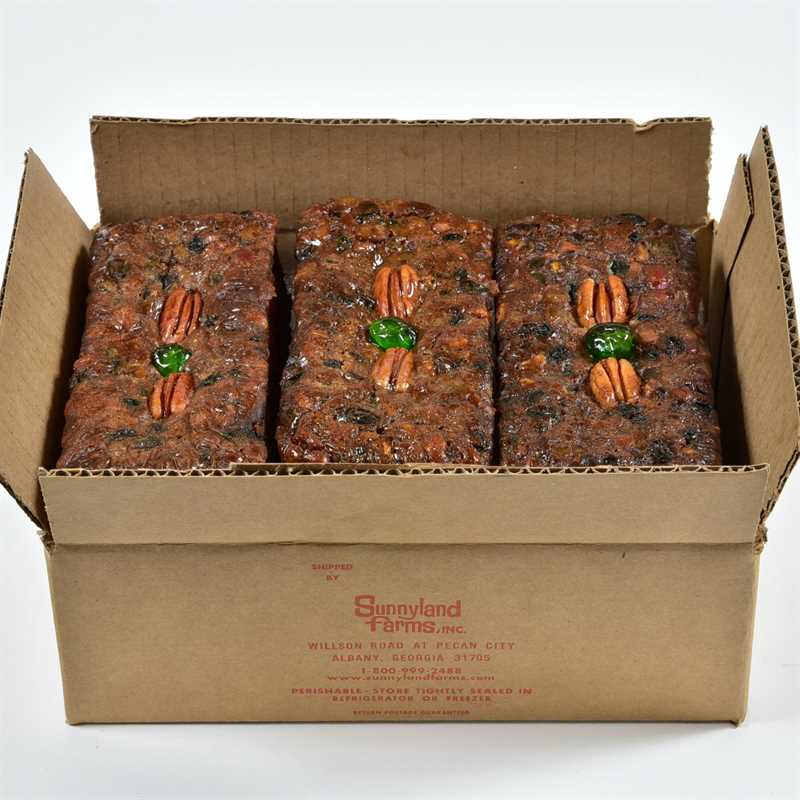 1-Pound "D-I-Y" Bags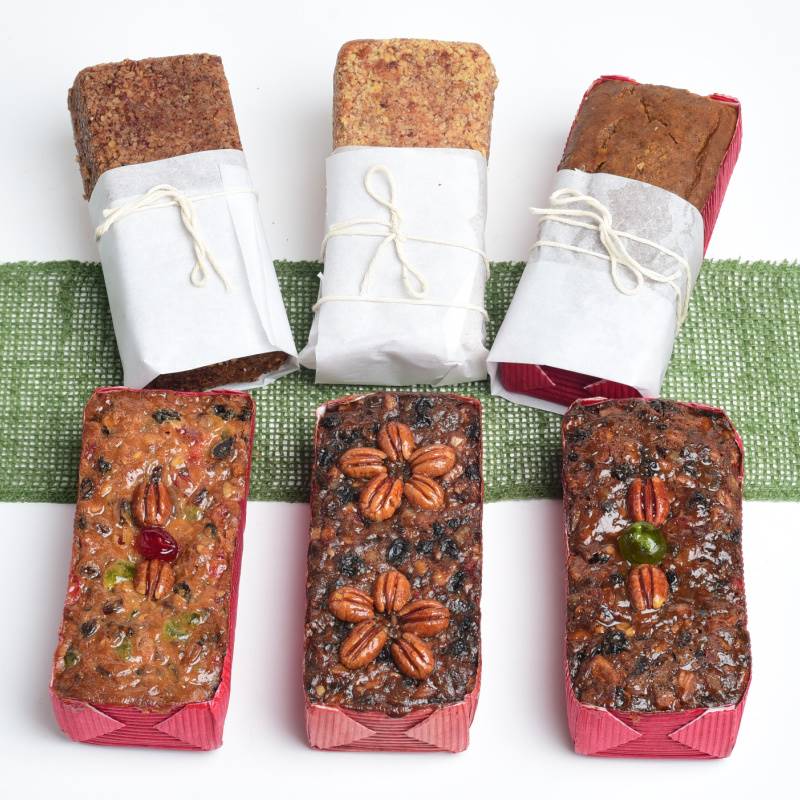 Round Cake in Gift Tin
#195 - - 1 2lb 4oz round cake
#4195 - - Case of 4 #195 - 4 cakes total
#9195 - - Case of 9 #195 - 9 cakes total
3 Loaf Cakes in Homebox
#196 - - 3 loaves 1lb 7oz each - 4lb 5oz total
#4196 - - Case of 4 #196 - 12 loaves total
#6196 - - Case of 6 #196 - 18 loaves total
Our "Do-It-Yourself" bags are one of the most popular ways to try new products and to restock old favorites. Mix and Match any way you choose.
More arrow_drop_down arrow_drop_up

Product Description

There's nothing like a delicious fruitcake loaf to make your holiday memories extra special! Our Dark Pecan Fruitcake is filled with tasty Sunnyland Pecans, lots of fruit, our special spice blend, and grape juice (the secret ingredient). It is so good! Fruitcake loaves are the gift that keeps on giving any time of the year! This item is packaged inside an ornamental gift tin.

Packaging Options

Choose from an ornamental gift tin or 3 Loaf Cakes in a Home Box.

Beyond Dark Pecan Fruitcake

Be sure to try all of the delicious small-batch cakes and goodies we offer!
Nutritional Information arrow_drop_down arrow_drop_up
Additional Information arrow_drop_down arrow_drop_up

| | |
| --- | --- |
| Packaging | home box / bulk, signature tin, gift tin, 1-pound bags |
| Ingredients | pecans, fruit |
| Specialties | sweet, gift |
Related Products