---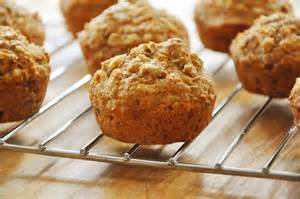 No reviews yet. To leave a review, please log in.
Ingredients
1 1/2 cups whole-wheat flour
2 1/4 tsp. double-acting baking powder
1 tsp. salt
3 Tbsp. wheat germ
1 large egg, beaten lightly
1 cup milk
1 Tbsp. Sunnyland Gallberry Honey
1 cup Sunnyland Small English Walnut Pieces, lightly toasted
Instructions
In a large bowl sift together flour, baking powder, salt. Stir in wheat germ.
In a small bowl beat together egg, milk, honey; add this mixture and the walnuts to the flour mixture. Stir until it is just combined.
Let batter stand for 5 minutes; spoon into 12 buttered 1/3-cup muffin tins, filling them 3/4 full.
Bake muffins in the middle of a preheated 400° oven for 20 minutes, or until they are puffed and golden brown. Turn out onto a rack. Yield: 12 muffins.
Recipe Picture by livinglou.com
Customer Reviews (0)
Products Used
FAQ's
Are Raw Walnuts ready and safe to eat?
Yes, our Walnuts are ready to eat and always raw. We never toast or salt our tasty, delicious Walnuts.