---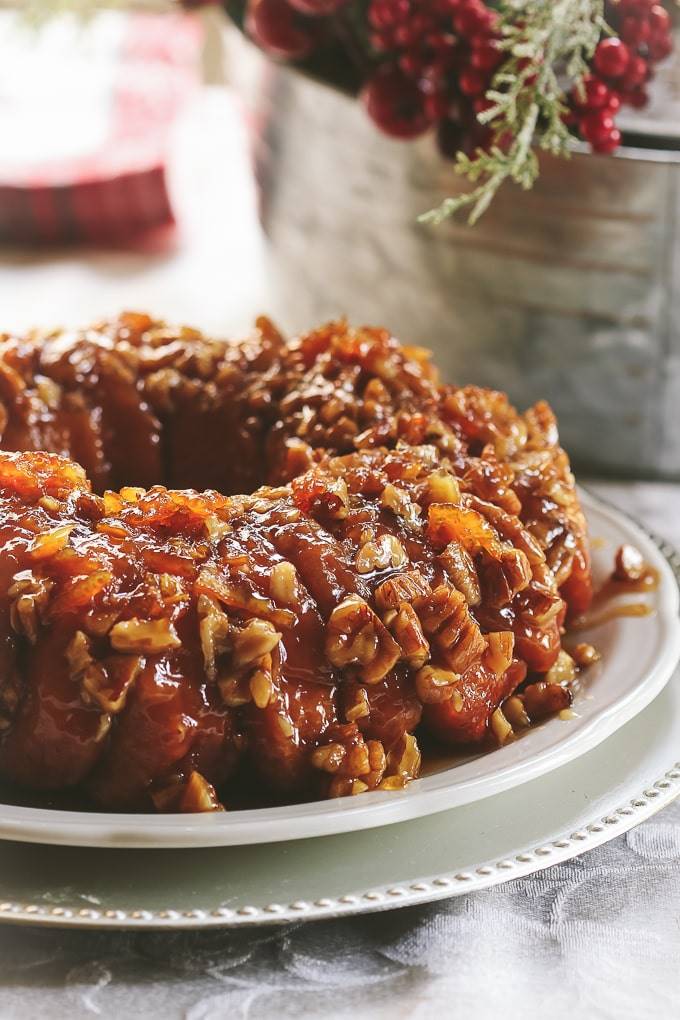 No reviews yet. To leave a review, please log in.
One of my favorite things to do at the start of the holiday season is peruse old copies of Christmas cookbooks. Filled with elaborate tablescapes and gorgeous looking holiday meals, they immediately transport me into a holiday fantasy of effortless entertaining and endless time to cook.
Then, I start thinking about my Christmas to-do list and the fantasy fades.
Let's be honest. While the holidays can be a time of rest and relaxation, they're often anything but. I'm not necessarily saying the pursuit of something more peaceful is fruitless, but I have accepted the fact that finding a way to bring about a special holiday meal with a little more ease is something my sanity surely can handle.
No place is that more true than what I serve for Christmas morning breakfast. As a baker at heart, my first thought when making a special meal is always what can I bake that will be delicious (that won't keep me in the kitchen all day). Years ago, I embraced a version of this Christmas Morning Pull Apart Bread (and have improved it over time) as an ideal way to serve something worthy of a Christmas morning breakfast without spending all of Christmas day baking it.
Monkey Bread with Pecans-But Easier!
This recipe may remind you of popular variations of Monkey Bread but it's even better! It's less labor-intensive (since the biscuits are dipped in butter whole) and has so much more flavor. The addition of Sunnyland Pecans plus orange marmalade creates a uniquely holiday taste you'll crave year after year!
Do yourself a favor this holiday season and make this Pull Apart Bread a part of your Christmas morning tradition. You'll be glad you spent less time in the kitchen and more time with those you love.
Regan Jones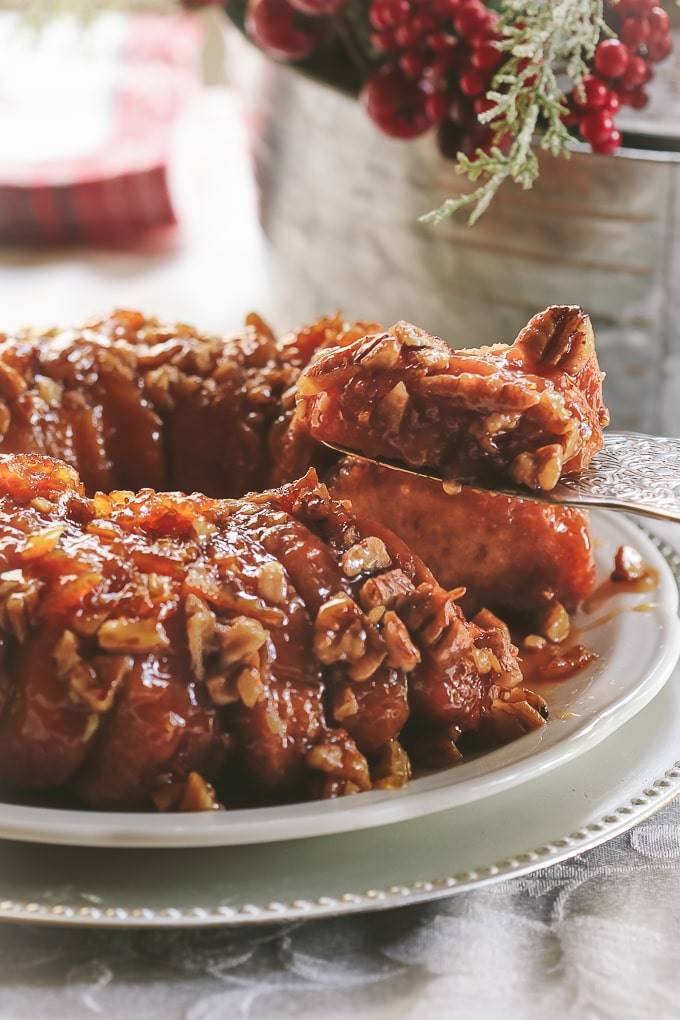 Christmas Morning Pecan Pull Apart Breakfast Bread Recipe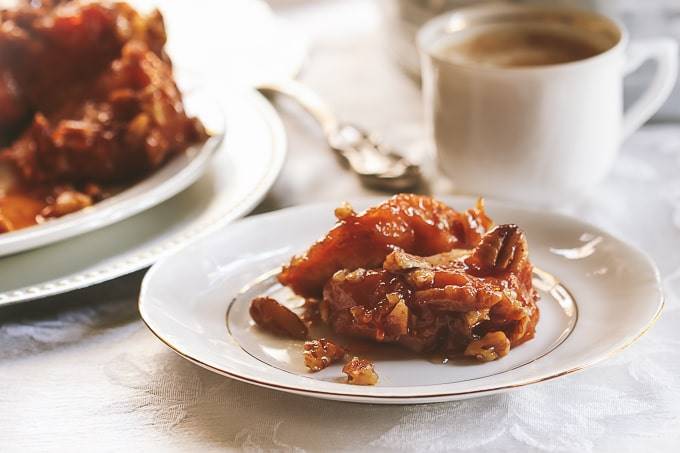 Makes 8 servings
1 cup orange marmalade or apricot preserves
1 cup Sunnyland Pecan Halves, coarsely chopped
1 cup brown sugar
1 teaspoon ground cinnamon
Pinch of nutmeg
1/2 cup butter, melted
2 (7.5-ounce cans) refrigerated biscuit dough
Preheat oven to 350 degrees F.
Coat a Bundt or tube pan with cooking spray. Spread marmalade in bottom of pan; sprinkle evenly with pecans.
Combine brown sugar, cinnamon and nutmeg. Dip each biscuit in melted butter; dredge in brown sugar mixture.
Arrange biscuits in pan by standing each biscuit on its edge. Drizzle any remaining butter over biscuits and sprinkle with any remaining brown sugar mixture.
Bake for 35 minutes or until biscuits are browned. Cool in pan on a wire rack 10 minutes. Invert onto a serving platter.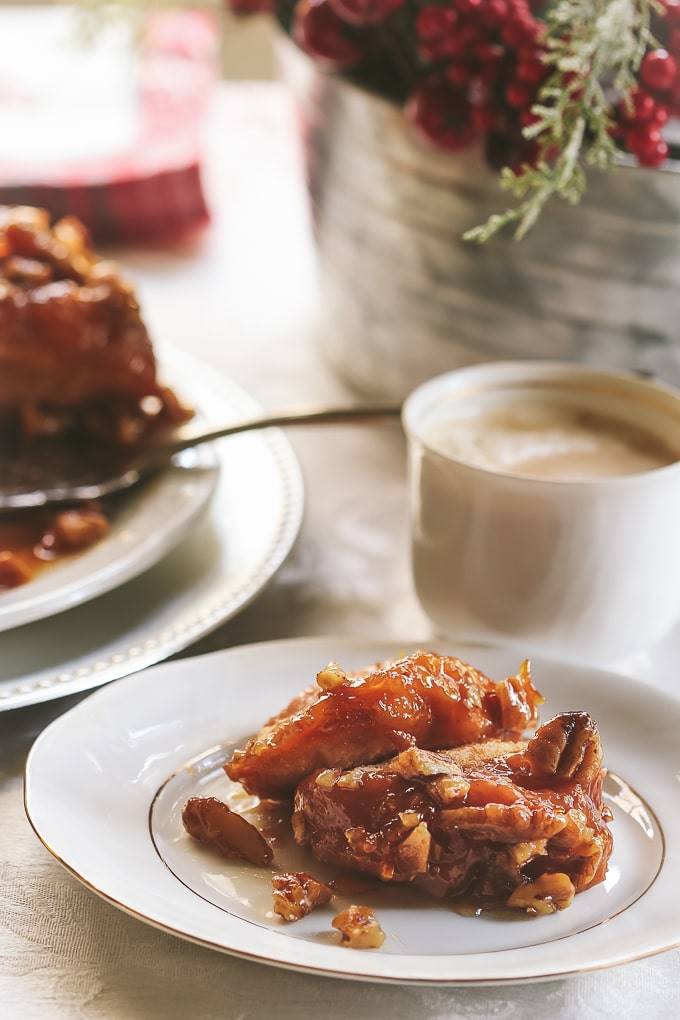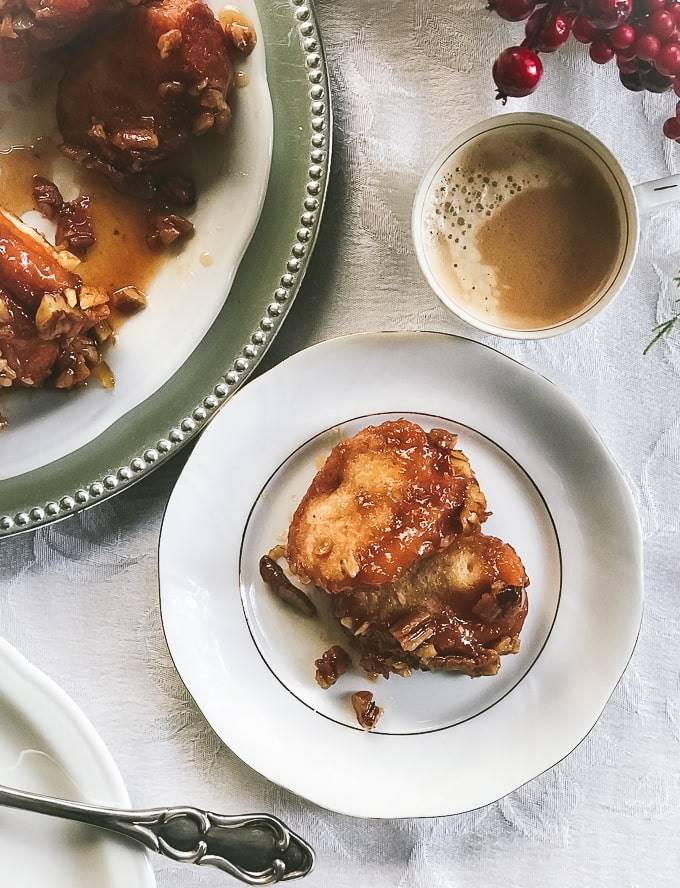 Customer Reviews (0)
Products Used
FAQ's
How are the Raw Mammoth Pecan Halves stored after harvest?
Our farm-fresh pecans are kept in cold storage in their shells to help keep them fresh and delicious for snacking, baking, gifting, and everything in between.