---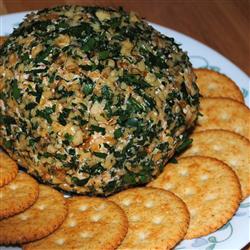 No reviews yet. To leave a review, please log in.
Ingredients
1/2 lb bacon - cooked and crumbled
1 lb cream cheese
1/2 lb shredded sharp Cheddar cheese
1/2 cup French dressing
1 cup chopped fresh parsley
1 cup Sunnyland Small English Walnut Pieces
Instructions
Place bacon in a large, deep skillet. Cook over medium high heat until evenly brown. Drain, crumble and set aside.
In a large bowl, combine the bacon, cream cheese, Cheddar cheese and salad dressing. Mix together well and form into a ball.
In a shallow dish, mix together the parsley and chopped walnuts. Roll cheese ball in mixture to coat. Refrigerate until chilled.
Recipe Picture from allrecipes.com
Customer Reviews (0)
Products Used
FAQ's
Are Raw Walnuts ready and safe to eat?
Yes, our Walnuts are ready to eat and always raw. We never toast or salt our tasty, delicious Walnuts.