Nonpareil Almonds
Select Packaging ...
Home Box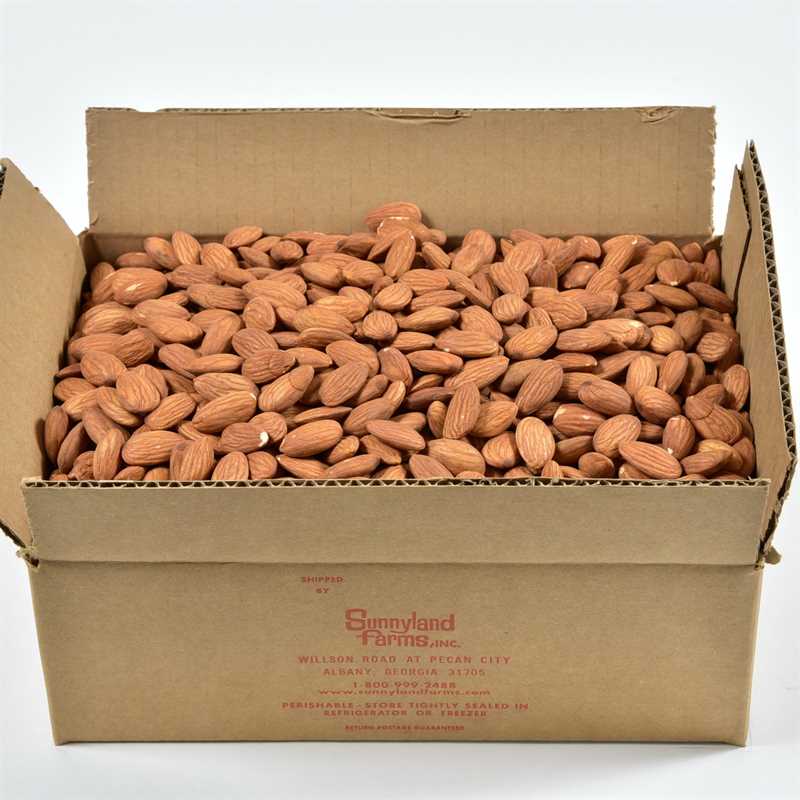 1-Pound "D-I-Y" Bags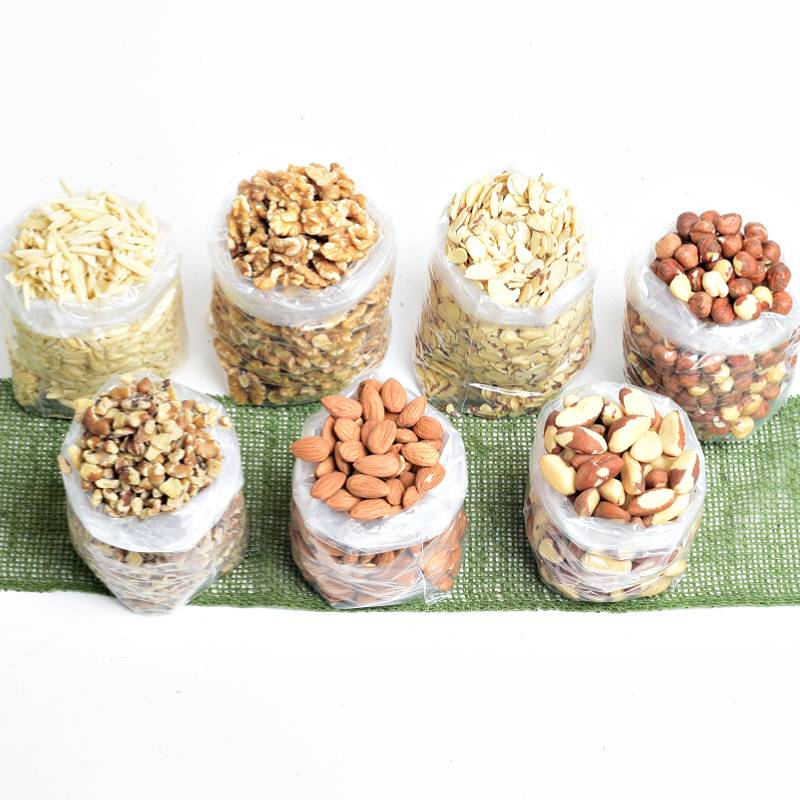 Home Box
#4181 - - Case of 4 #181 - 12lb total
Our "Do-It-Yourself" bags are one of the most popular ways to try new products and to restock old favorites. Mix and Match any way you choose.
Nonpareil Almonds from Sunnyland Farms
No. 1 unblanched Nonpareil Almonds from sunny California, hand-graded just for Sunnyland. Whole raw almonds are ideal for cooking, baking and snacking. Add them to everything from salads to cereal for a mild nutty flavor packed with B vitamins. Kosher certified.
More arrow_drop_down arrow_drop_up

Product Description

Nonpareil Almonds are a perfect addition for your salads, vegetables, stir-fry, cookies and more. Raw almonds are a good source for many nutrients including:

protein
fiber
monounsaturated fatty acid (good fat)
vitamins
minerals

Need some recipe ideas? Try this Almond Torte topped with Sliced Almonds and Apricot Glaze. Or, for a more savory dish, try these Tomatoes Stuffed With Spinach, Raisins And Almonds. Craving something more adventurous? Cook up some Blue Cheese Stuffed Dates appetizers for your next dinner party.

Beyond Raw Almonds

Looking for something else? We have many other raw nuts to choose from for your dishes!
Nutritional Information arrow_drop_down arrow_drop_up
Additional Information arrow_drop_down arrow_drop_up

| | |
| --- | --- |
| Packaging | home box / bulk, 1-pound bags |
| Ingredients | almonds |
| Specialties | kosher, raw |
FAQ arrow_drop_down arrow_drop_up

What does "nonpareil' mean?

Nonpareil means "having no match or equal; unrivaled," which is why our almonds are the highest grade on the market and are hand-graded and sourced from sunny California! Popular because of their blemish-free appearance, our Nonpareil Almonds are ideal for cooking, baking, and snacking.

What is the difference between Whole Almonds and Nonpareil Almonds?

These are one and the same! In addition, we offer almonds in multiple varieties:
Related Products