Peanut Brittle
Select Packaging ...
Gift Tin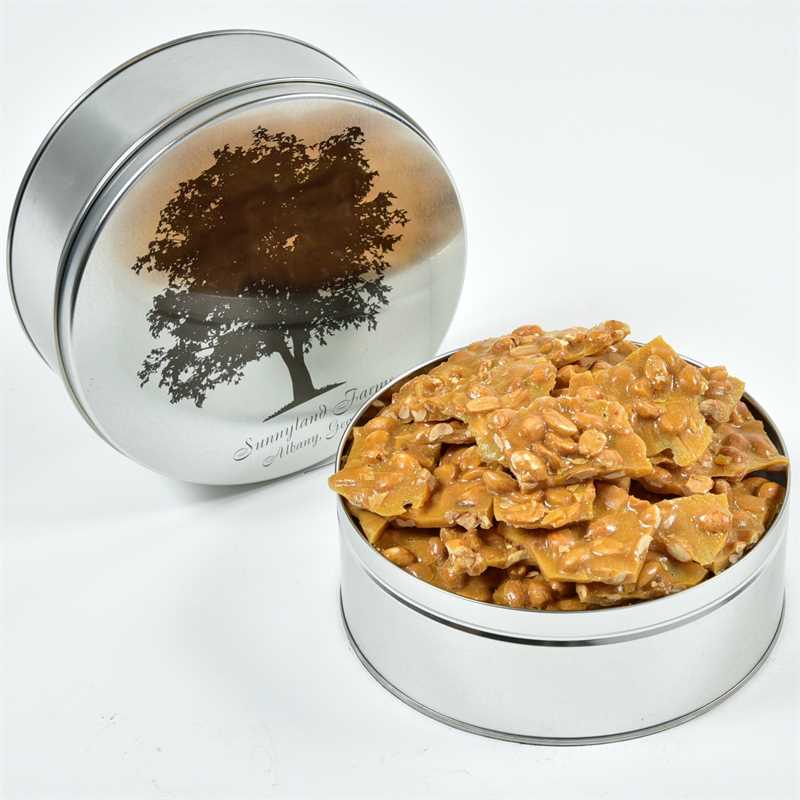 Home Box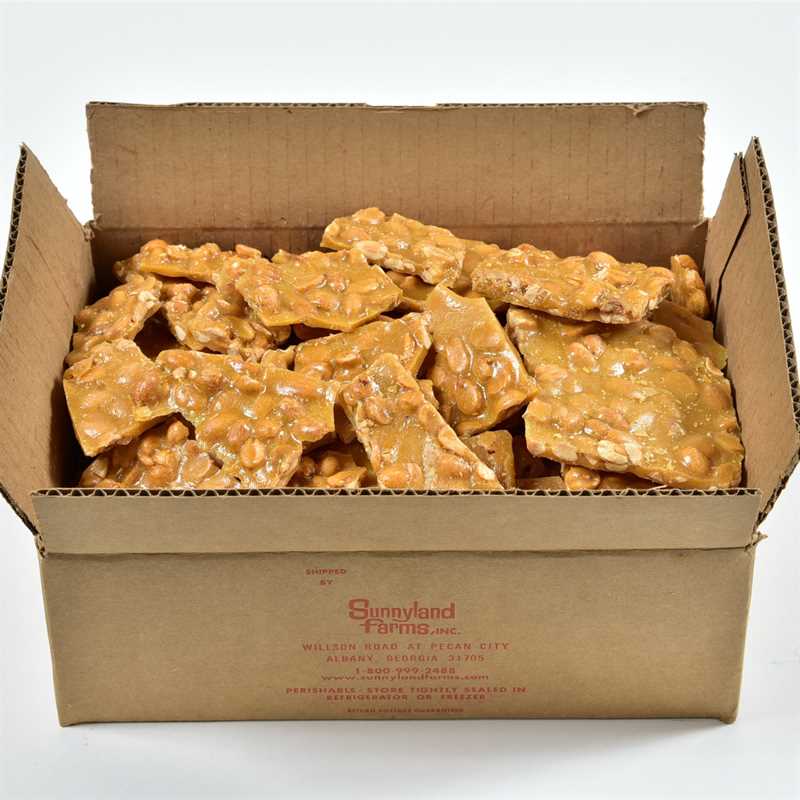 1-Pound "D-I-Y" Bags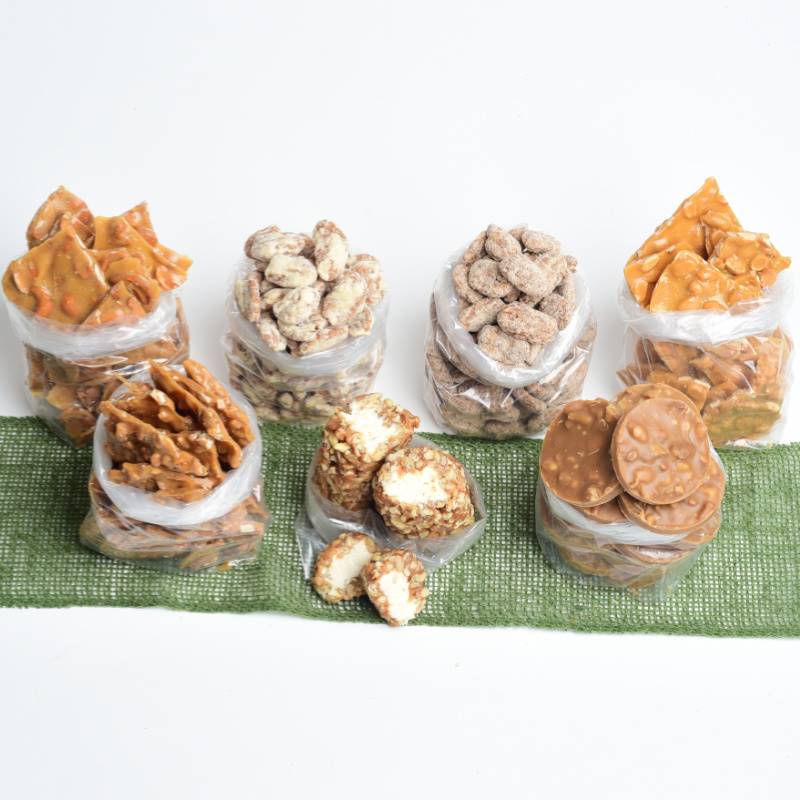 Gift Tin
#4096 - - Case of 4 #96 - 5lb 8oz total
#6096 - - Case of 6 #96 - 8lb 4oz total
#9096 - - Case of 9 #96 - 12lb 6oz total
Home Box
#3098 - - Case of 3 #98 - 8lb 4oz total
Our "Do-It-Yourself" bags are one of the most popular ways to try new products and to restock old favorites. Mix and Match any way you choose.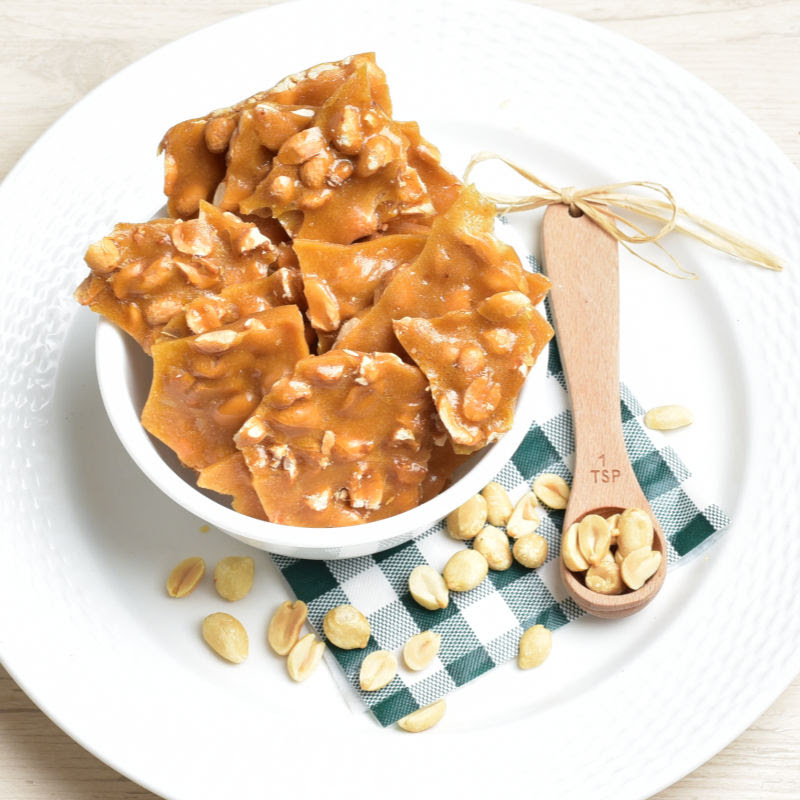 Peanut Brittle
Look at all those Peanuts! Our old fashioned peanut brittle is just like Grandma used to make. We put in about twice as many nuts as most recipes, and only make our nut brittle in small batches. The result – an exceptional brittle that is so very good.
More arrow_drop_down arrow_drop_up

Product Description

We make our homemade, old fashioned peanut brittle the way it has been made for generations. First we slow cook the ingredients in one of our large mixers and then hand pull it on our own custom-made candy table. Our experience pulling brittle goes back to the 1950's and we are sure that you will be able to tell the difference between Sunnyland's and the kind you buy at the store. The same way you can tell the difference in a Sunnyland pecan versus a store bought pecan.

Our homemade peanut brittle has almost twice as many peanuts as most other brittles as well so you will be sure to taste the "peanut" in the peanut brittle. This gives our brittle an extra delicious, nutty taste that is crunchy down to the last piece.

Packaging Options

Peanut Brittle from Sunnyland Farms' comes in either an attractive gift tin or a home box. Based on the popularity of this gourmet candy, we recommend the box!

Other Nut Brittle and Gourmet Candy

Be sure to try our homemade pecan brittle or homemade cashew brittles as well. Or you can try all three brittles in one convenient box or gift tin.
Nutritional Information arrow_drop_down arrow_drop_up
Additional Information arrow_drop_down arrow_drop_up

| | |
| --- | --- |
| Packaging | home box / bulk, signature tin, gift tin, 1-pound bags |
| Ingredients | peanuts |
| Specialties | sweet, gift |
Related Products