Medjool Dates
Select Packaging ...
Gift Tin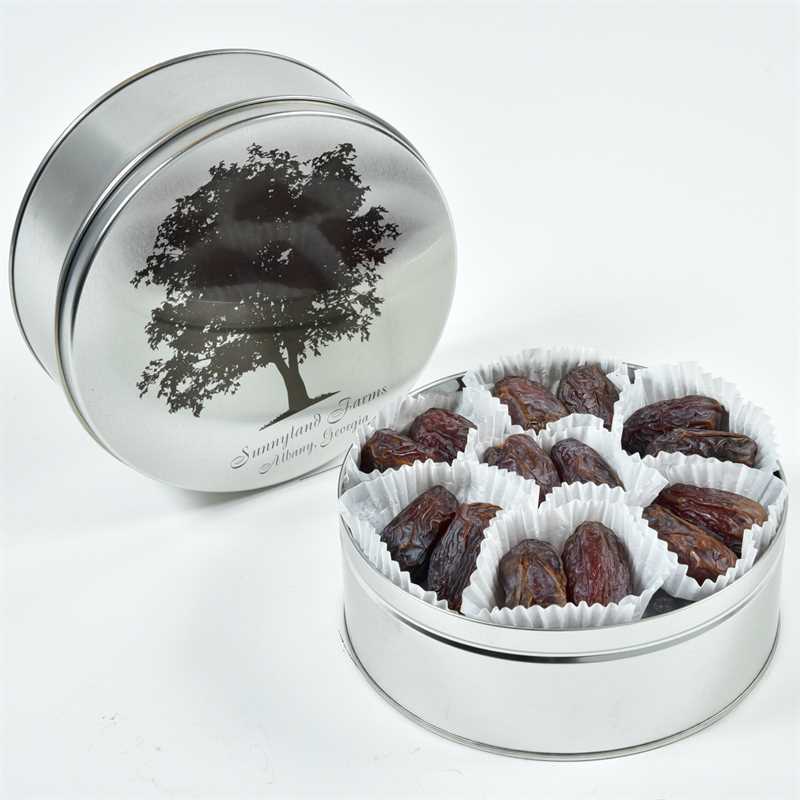 Home Box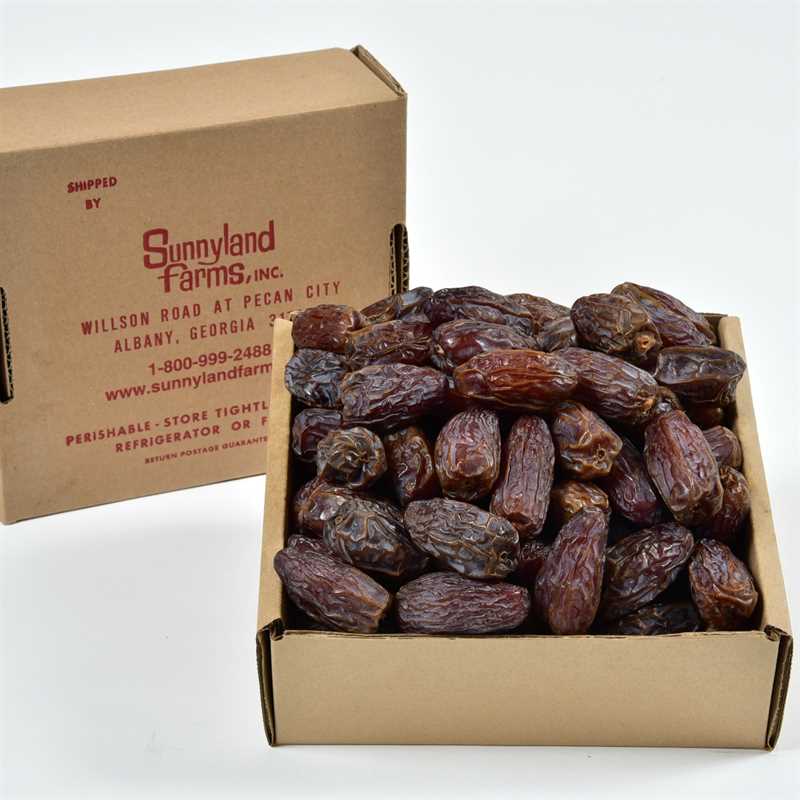 1-Pound "D-I-Y" Bags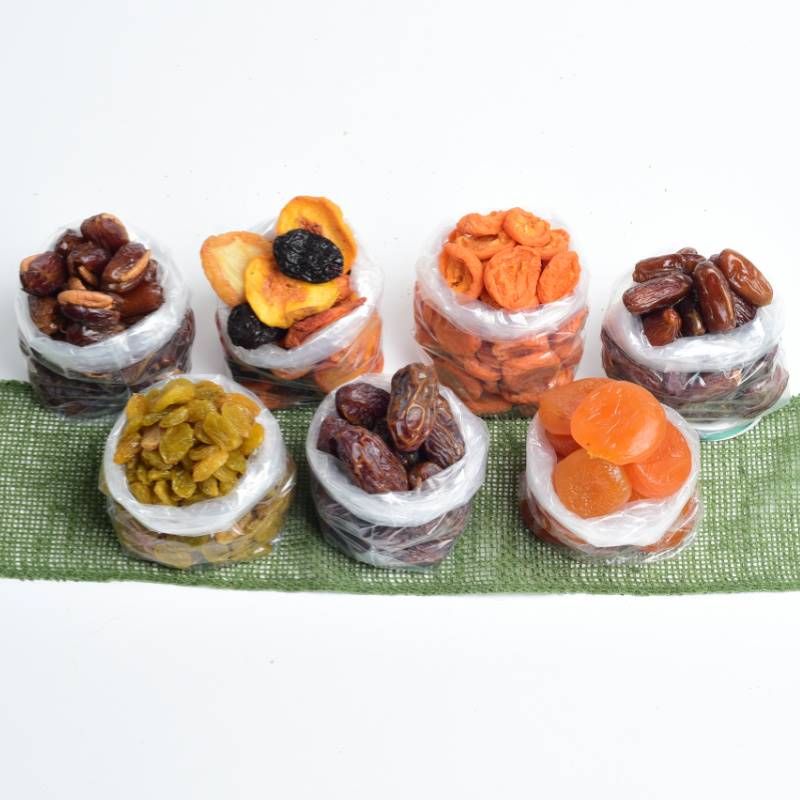 Gift Tin
#4200 - - Case of 4 #200 - 6lb 12oz total
#9200 - - Case of 9 #200 - 15lb 3oz total
#6201 - - Case of 6 #201 - 12lb total
Home Box
#4202 - - Case of 4 #202 - 9lb total
#9202 - - Case of 9 #202 - 20lb 4oz total
#4203 - - Case of 4 #203 - 12lb total
#9203 - - Case of 9 #203 - 27lb total
Our "Do-It-Yourself" bags are one of the most popular ways to try new products and to restock old favorites. Mix and Match any way you choose.
More arrow_drop_down arrow_drop_up

Product Description

Medjool dates are the biggest, most beautiful dates grown. They are nearly twice as big as other dates, and they are deliciously sweet, moist and firm. You and your friends will be delighted with what many consider the "King of Dates." Besides being tasty, they are also health-smart. They are low in fat and cholesterol, contain lots of potassium, and are a great source of fiber.

"Thank you so much for sending out the melt-in-your-mouth dates. The fruit cake was scrumptious, too." Jan Jurecic, Iron Mountain, MI

Packaging Options

Our Medjool Dates come in a variety of packaging options to best suit your needs. Our gift tin selections are perfect for a wide range of occasions, from corporate to personal. Looking for the most bang for your buck? Then choose one of economical home boxes. All packaging comes individually or by the case to truly maximize the savings. And of course, free shipping has always been our standard at Sunnyland Farms so there are never any surprises at checkout.

More Delicious Dried Fruit

Looking for even more perfectly dried fruit? We have many dried fruit products to choose from!
Nutritional Information arrow_drop_down arrow_drop_up
Additional Information arrow_drop_down arrow_drop_up

| | |
| --- | --- |
| Packaging | home box / bulk, signature tin, gift tin, 1-pound bags |
| Ingredients | fruit |
| Specialties | sweet, gift |
Related Products