Light Fruitcake
Select Packaging ...
Round Cake in Gift Tin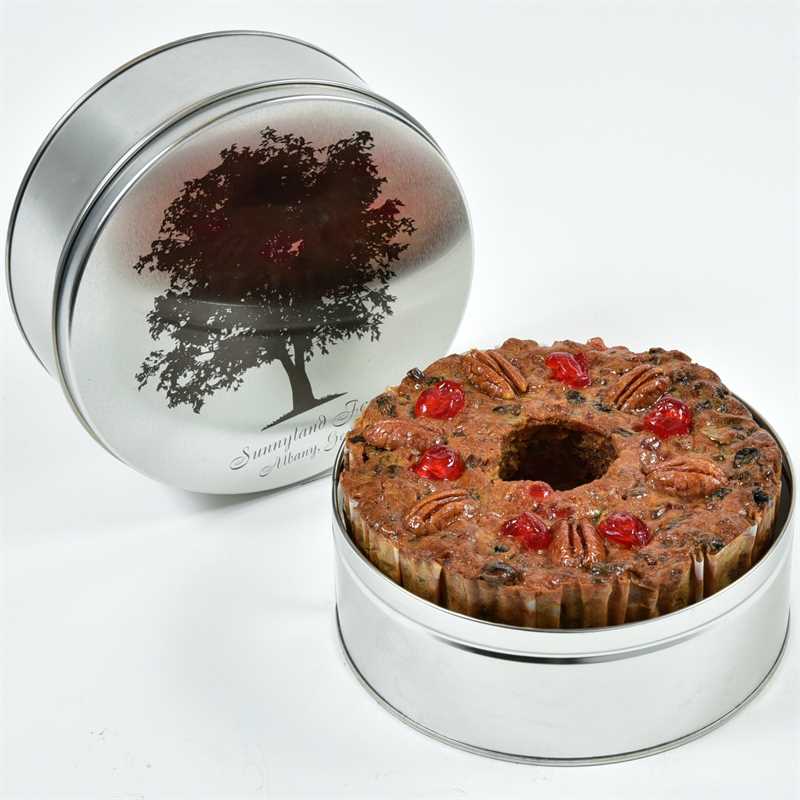 3 Loaf Cakes in Homebox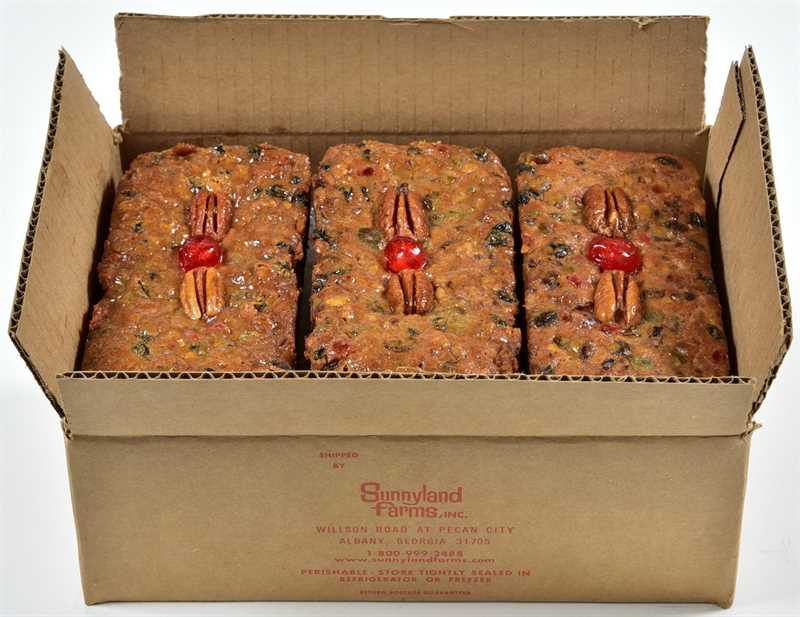 1-Pound "D-I-Y" Bags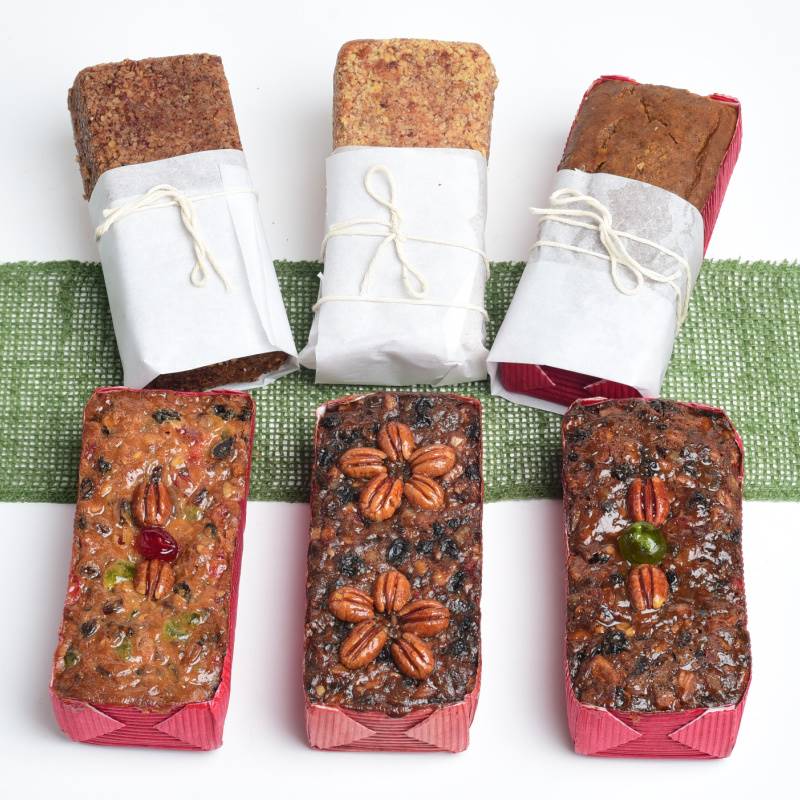 Round Cake in Gift Tin
#193 - - 1 2lb 4oz round cake
#4193 - - Case of 4 #193 - 4 cakes total
#9193 - - Case of 9 #193 - 9 cakes total
3 Loaf Cakes in Homebox
#194 - - 3 loaves 1lb 7oz each - 4lb 5oz total
#4194 - - Case of 4 #194 - 12 loaves total
#6194 - - Case of 6 #194 - 18 loaves total
Our "Do-It-Yourself" bags are one of the most popular ways to try new products and to restock old favorites. Mix and Match any way you choose.
Packed with Fruit and Fresh Pecans!
Our Traditional Light Pecan Fruitcake is made with real butter, orange juice, lots of fruit and Sunnyland Pecans. The combination of sweet fruit and fresh pecans make this a holiday must have. A favorite on many a holiday table.
SLICING FRUIT CAKE CAN BE TRICKY:
Use a sharp, damp, non-serrated knife. The colder the cake,
the easier to slice. Use these tips for near perfect slices.
More arrow_drop_down arrow_drop_up

Product Description

There's nothing like a delicious fruitcake loaf to make your holiday memories extra special! Our traditional Light Pecan Fruitcake loaves are made with real butter, orange juice, lots of fruit and tasty Georgia Grown Pecans. Fruitcake loaves are the gift that keeps on giving any time of the year!

"I used to think I made the best Light Fruitcake in the world (my mother's recipe), but yours is far better!" S. Ebbs, Asheville NC

Packaging Options

Sunnyland Farms' Light Pecan Fruitcake is available as either a round cake in a lovely gift tin or as 3 Loaf Cakes in a Home Box. You will get approximately...12 slices from Round Fruit Cakes and 7 slices from each loaf cake.

Beyond Light Pecan Fruitcake

We understand that not everyone adores fruit cake the way we do, which is way we offer more tasty confections, always crafted in small batches right here at Sunnyland Farms.
Nutritional Information arrow_drop_down arrow_drop_up
Additional Information arrow_drop_down arrow_drop_up

| | |
| --- | --- |
| Packaging | home box / bulk, signature tin, gift tin, 1-pound bags |
| Ingredients | pecans, fruit |
| Specialties | sweet, gift |
Related Products