Cashew Butter
Select Packaging ...
Two 8oz Jars in Homebox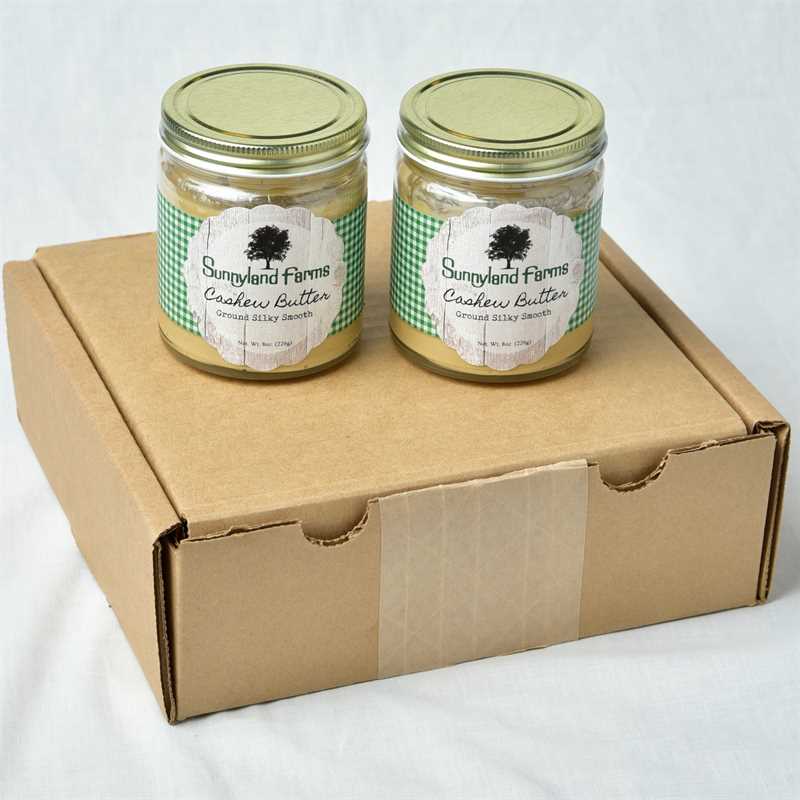 Nut Butter Duo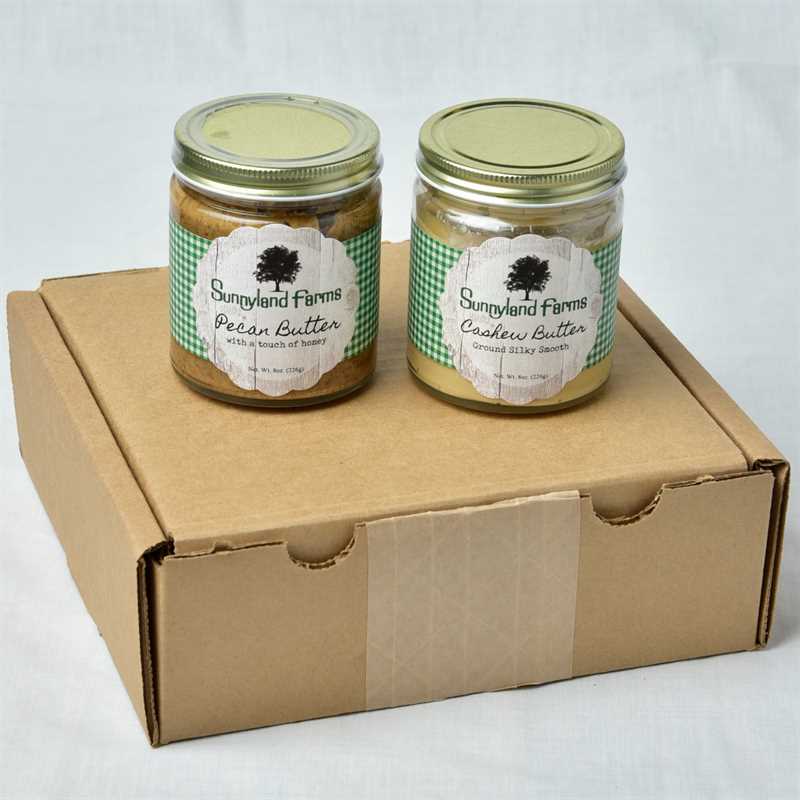 1-Pound "D-I-Y" Bags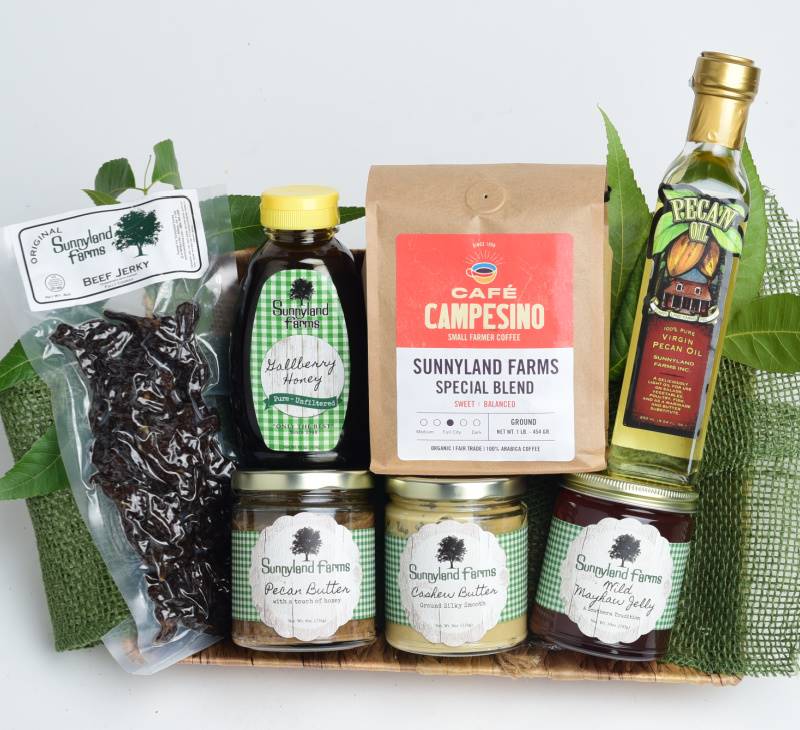 Nut Butter Duo
#65 - - 2 8oz jars (1 of each Cashew and Pecan Butter)
Our "Do-It-Yourself" bags are one of the most popular ways to try new products and to restock old favorites. Mix and Match any way you choose.
Cashew Butter from Sunnyland Farms
We grind our toasted and salted cashews to make this butter.
It is sweet and silky smooth. Our secret is that we start with fresh cashews. We find it makes all the difference in the world. Try for yourself and taste the difference today.
More arrow_drop_down arrow_drop_up

Product Description

We think you will look at nut butters a whole new way after tasting our Cashew Butter. Nutty, smooth and a touch sweet, it is perfect for everything from toast to baked goods.

Packaging Options

Our Cashew Butter is available in a number fo different options. Choose from Two 8 oz Jars, our popular Nut Duo or the Trio Gift Crate.
Nutritional Information arrow_drop_down arrow_drop_up
Additional Information arrow_drop_down arrow_drop_up

| | |
| --- | --- |
| Packaging | home box / bulk, 1-pound bags |
| Specialties | sweet, toasted |
Related Products