Black Walnut Pieces
Select Packaging ...
Home Box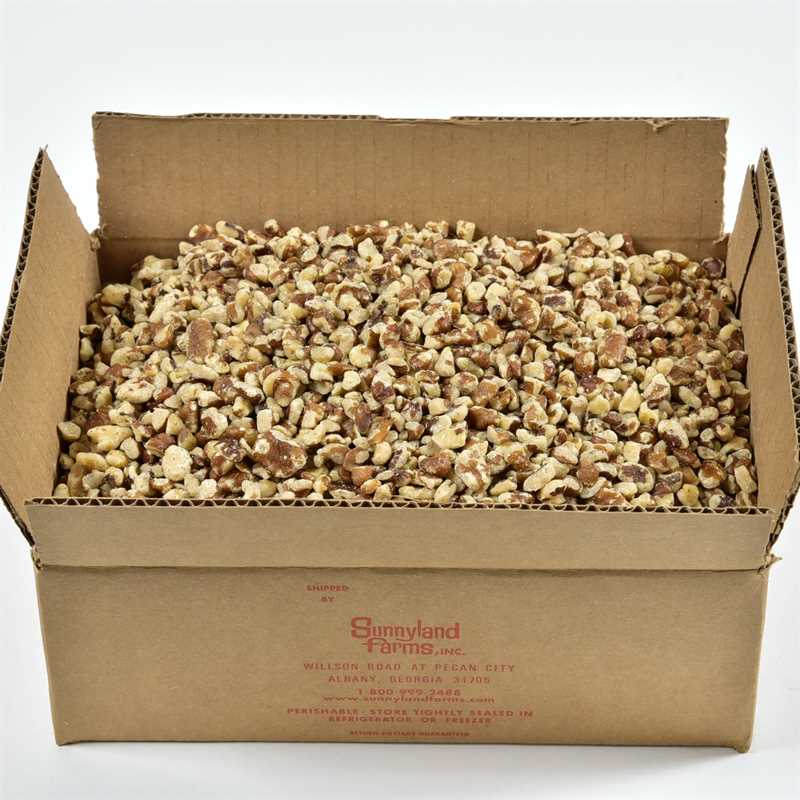 1-Pound "D-I-Y" Bags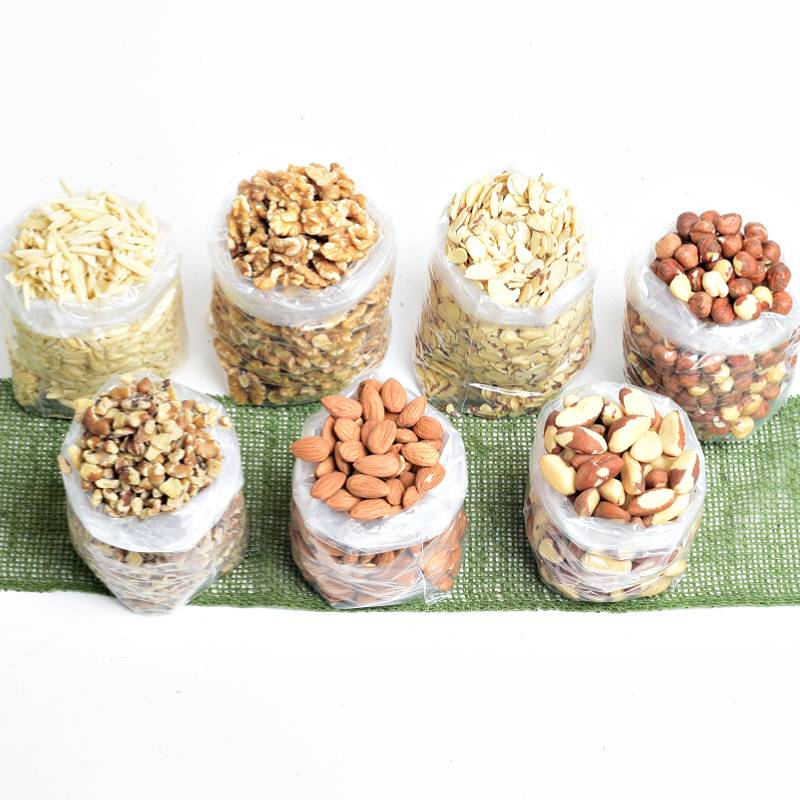 Home Box
#4143 - - Case of 4 #143 - 13lb 4oz total
#6143 - - Case of 6 #143 - 19lb 14oz total
Our "Do-It-Yourself" bags are one of the most popular ways to try new products and to restock old favorites. Mix and Match any way you choose.
Great for Baking!
Our Black Walnuts are all foraged by hand from local harvesters across the midwest. Their aroma and flavor is unique to the Eastern Black Walnut. Black Walnuts offer a much stronger flavor than the milder flavor of the English Walnuts. Kosher certified.
More arrow_drop_down arrow_drop_up

Product Description

If you're in the mood for something crunchy and full of nutty flavor, you're going to love our Black Walnut Pieces. They are all foraged by hand from local harvesters across the Midwest. Their aroma and flavor is unique to Eastern Black Walnuts. Much stronger than the milder flavor of English Walnuts. They are also full of nutrients like protein, fiber, potassium, antioxidants, phosophorous, vitamins B5 and B6, and more. Lower your cholesterol and live healthy while satisfying your hunger with our delicious pieces.

Looking For Something Other Than Black Walnut Pieces?

We have an assortment of raw nuts to choose from.
Shop All Raw Nuts
Nutritional Information arrow_drop_down arrow_drop_up
Additional Information arrow_drop_down arrow_drop_up

| | |
| --- | --- |
| Packaging | home box / bulk, 1-pound bags |
| Ingredients | walnuts |
| Specialties | kosher, raw |
Related Products