Home
/
Pecan Post
/ Buying Fresh Pecans
Buying Fresh Pecans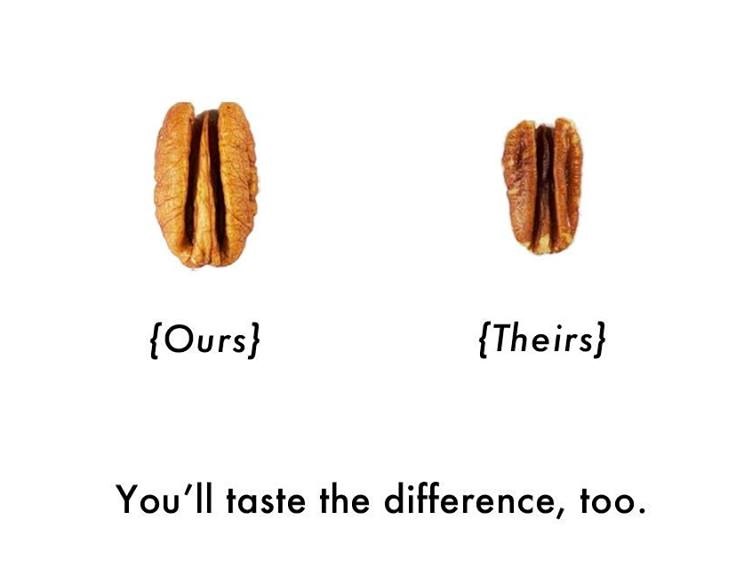 Selecting Fresh Pecans:
As we gear up for pecan harvest in the next few weeks one of the most exciting things is the upcoming crop of fresh pecans right from the tree. One might think that all pecans in the Fall season are fresh but that is definitely not the case. Many pecans you buy are from at least the previous crop year, and some could even be older than that.
Picking out fresh pecans can often be confusing. There are hundreds of different varietiesand many different sizes. when looking for the freshest pecans you should look for a light, bright color. If the color is amber or a dark brown then either the pecan is old or it has not been stored correctly and could be rancid.
Storing Fresh Pecans:
Pecans have a higher oil content than most other nuts which, while making their flavor profile delicious, makes their shelf life at room temperature limited. When at all possible, pecans should be stored in a cool environment when using immediately and stored in a freezer if not used immediately.
Retail stores often make the error of storing their fresh pecans at room temperature. While the pecans may start "fresh" they often degrade after being stored incorrectly. It is for this reason that many people have never really tasted a truly fresh pecan!
Sunnyland Farms Fresh Pecans:
Here at Sunnyland Farms we are uniquely focused on producing only the highest quality pecan halves and pecan pieces. Not only do we guarantee that all of our raw pecans are "new crop pecans" from the latest crop year, but we also make sure that they are stored correctly until they ship to you.
That's the Sunnyland difference; and it's a difference that you can definitely taste and see. So, if you're a pecan lover like we are then please take a look at all of our raw pecans and be rest assured that they will be the best you have ever tasted!