Home
/
Pecan Post
/ Back To School, Sunnyland Style
Back To School, Sunnyland Style
As a Pecan Farm and healthy gourmet food business, Sunnyland can make back-to-school snacks a breeze. Think Dried Fruit, Pecan Butter, Georgia Grown Pecans, Best of the Best Nut Mixes, Crunchy Granola, and maybe even some of our delicious baked goods, such as Pumpkin Bread. Whatever you choose, you absolutely cannot go wrong.
Sunnyland SNACKS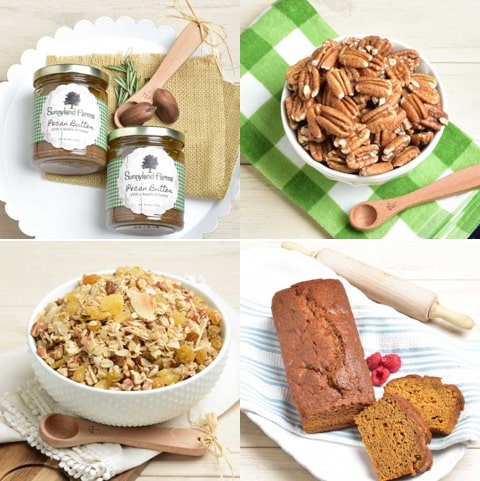 Staci Willson (one of our employees) and her daughter Sophie (age 9) thought it would be fun to make a Back-to-School snack mix, chock full of our delicious, HEALTHY Georgia Grown Pecans and Snack Mix. Sunnyland's traditional snack mix already has plump Flame and Golden Raisins, Cashews, Almonds, and Virginia Peanuts, making the recipe crunchy and delicious. While this alone would suffice for an amazing snack, Staci and Sophie decided to take it up a notch and include a few kid-friendly favorites such as: goldfish, golden grahams, popcorn, and of course a few sweets such as marshmallow and m&m's.
Back to School Snack Mix RECIPE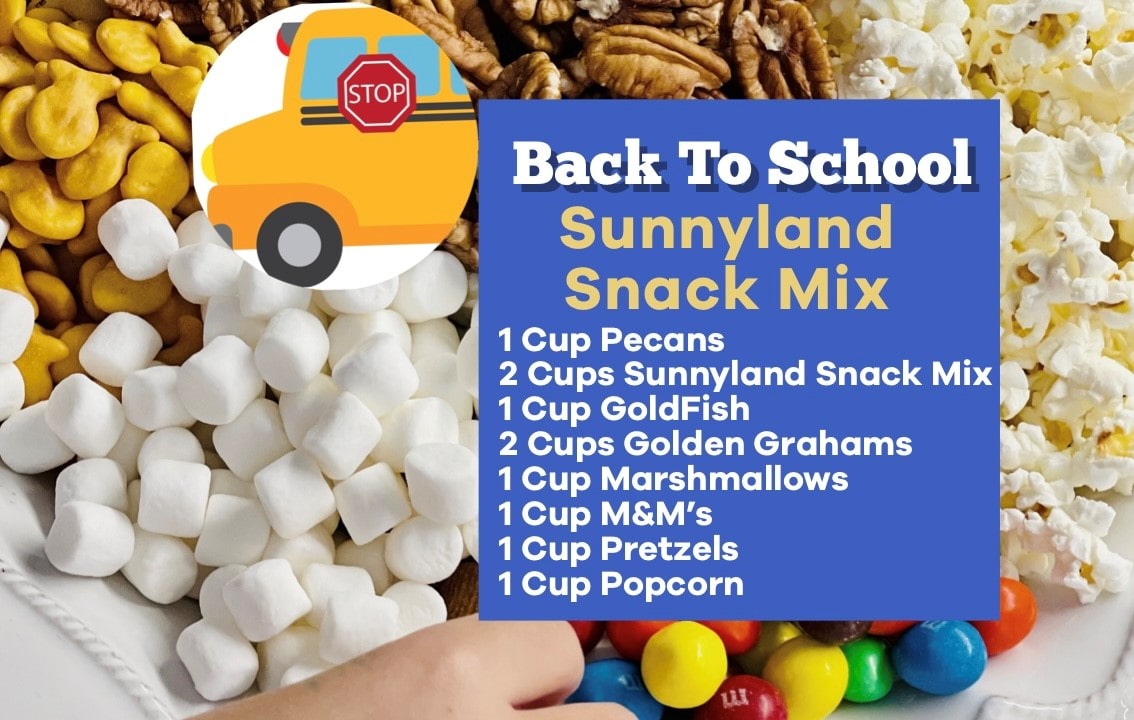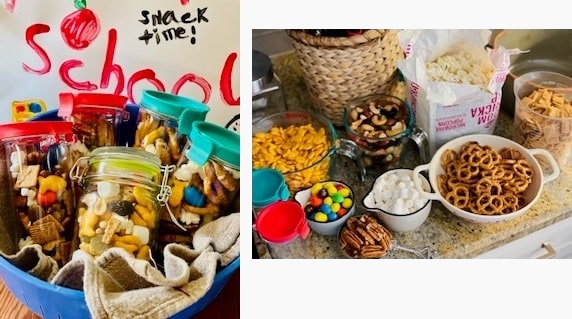 Using easy, environmentally friendly containers, this snack mix would be easy to throw in a lunch backpack, or to simply throw in the car for the school pick up line. Whenever you do enjoy, the kiddos will certainly gobble it up and you'll have to make more!