Home
/
Pecan News & Blog - Pecan Industry Updates
/ Food Network Mag Features Our.... Fruitcake!
Food Network Mag Features Our.... Fruitcake!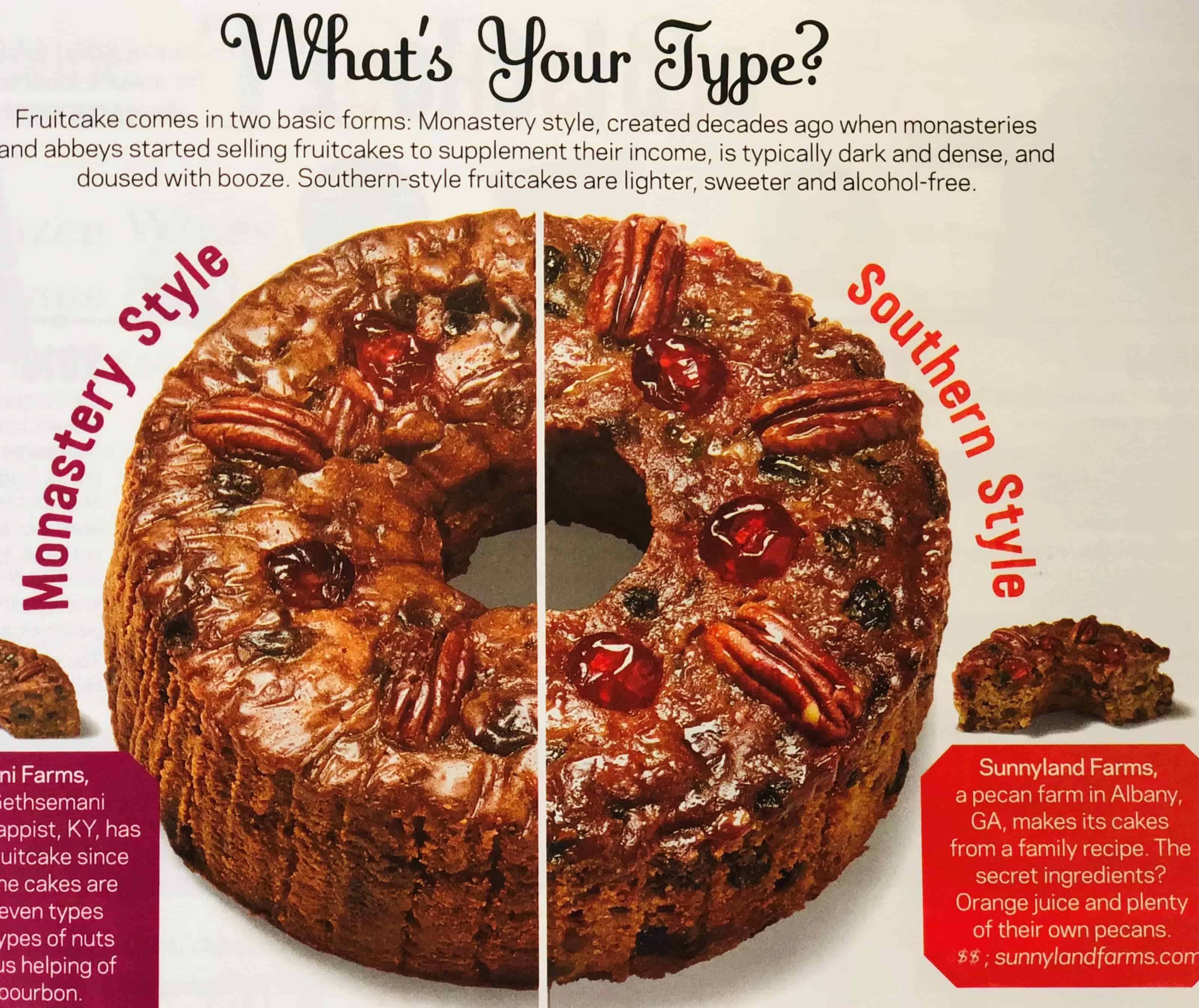 Fruitcake... Yes it IS GOOD! Especially Sunnyland's if we do say so. If you don't believe us, just read our customer reviews. We offer two kinds of the famous, holiday cake: dark and light. The Food Network Magazine actually wrote an article on this traditional holiday favorite which, among others, featured OUR lighter Southern Style Fruitcake which uses fresh orange juice and lots of our farm fresh pecans. This lighter version tastes much brighter and less dense, although there's just something special about the dark fruitcake as well. Maybe it is all the history that makes us a little nostalgic regarding our Dark Fruitcake. Regardless of your preference, Sunnyland has you covered this Holiday Season in the fruitcake department.
The fruitcake itself dates back to ancient Rome, making it over two thousand years old and one of the oldest cake recipes known. The sugar-soaked fruit (often seeped in sweet alcohol) gave the cake an extended shelf-life which was crucial during times without refrigeration. Who knew all of that history existed in one richly spiced cake? The combination of tradition, culture, history and taste makes the fruitcake not just a cake, but a glimpse into the past.
Learning that made us want to know more about other fruitcakes. The Germans make a version called Stollen which is dusted on the top with a copious amount of powdered sugar. Panettone is an Italian version with a consistency more like a traditional bread. The Caribbean version is probably the cheeriest of them all, not just because of its tropical taste, but also because it is soaked in rum for MONTHS prior to baking. Now that's one happy cake!
Love it or hate it, the fruitcake is here to stay. Cheers to one of the oldest cakes around (especially if you're enjoying the Caribbean fruitcake!) Happy Holidays from our Sunnyland Farms family to yours!