---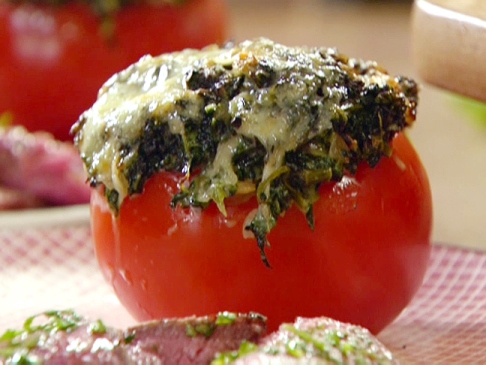 No reviews yet. To leave a review, please log in.
Ingredients
4 large tomatoes, hollowed out
2 lbs. fresh spinach, (or 2 cups frozen)
1 1/2 tsp. olive oil
1 tsp. fresh garlic, finely chopped
1/4 cup Sunnyland Raisins
2 Tbsp. Sunnyland Slivered Almonds
Freshly ground pepper
1 Tbsp. Parmesan cheese, freshly grated
Instructions
Steam spinach for a minute or two until wilted. Drain in a colander; press out water. Chop spinach coarsely.
Pour olive oil into a heavy pot, add garlic and stir 2 - 3 minutes over medium heat. Add raisins and almonds, and cook two minutes. Add spinach and pepper.
Spoon into hollowed-out tomatoes. Sprinkle with cheese, and brown lightly under broiler or in oven. Serves 4 to 6.
Customer Reviews (0)
Products Used