---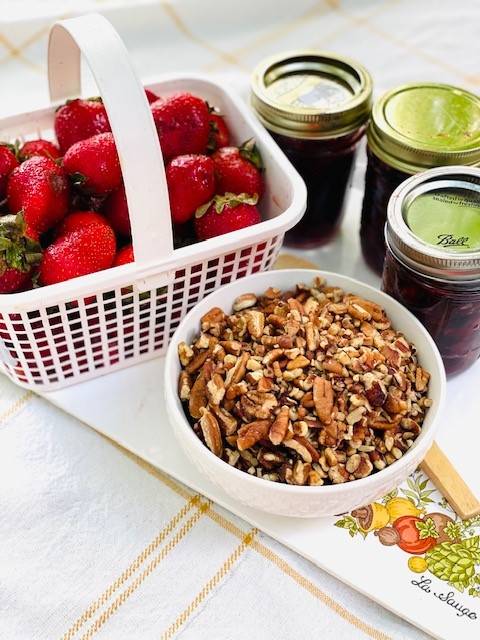 No reviews yet. To leave a review, please log in.
Ingredients
16 ounces fresh strawberries
¾ cups white sugar
1 tablespoon fresh lemon juice
¼ teaspoon fresh nutmeg
¼ teaspoon cinnamon
¼ teaspoon salt
½ cup toasted Sunnyland pecan pieces
Instructions
Combine all ingredients *except pecans* in a large saucepan and bring to a boil.
Reduce to medium heat and stir while mashing strawberries.
Cool until bubbles cover top of liquid (about 10-15 minutes) gently stir in *toasted pecans, cool, fill jars and refrigerate.
Recipe by Staci Willson
Customer Reviews (0)
Products Used