---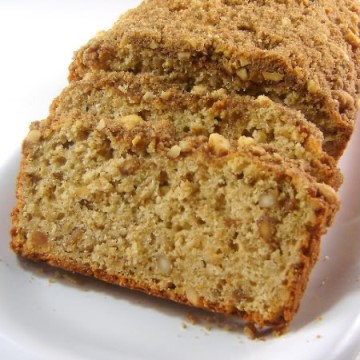 No reviews yet. To leave a review, please log in.
Ingredients
4 1/2 cups flour,
2 Tbsp. baking powder
1 1/4 tsp. salt, 2/3 cup sugar
1 cup peanut butter
2 eggs, well beaten
2 cups milk
1 Tbsp. orange peel, grated
1/2 cup Sunnyland Toasted/Salted Runner Peanuts, coarsely chopped
Instructions
Combine flour, baking powder, salt, and sugar. Cut in peanut butter with two knives or pastry blender until resembles coarse meal. Combine eggs, milk, orange rind and chopped peanuts; stir into flour mixture until blended.
Pour batter into a greased 9" x 5" x 3" loaf pan. Bake at 350° for 1 hour or until bread tests done with a toothpick. Remove from pan; cool.
Wrap in aluminum foil and store overnight before slicing. Yield: 1 loaf
Recipe Picture from pinterest
Customer Reviews (0)
Products Used
FAQ's
What is the difference between Runner Peants and Spanish Peanuts?
Sunnyland sells two types of fresh, crunchy peanuts: Runner Peanuts, and Spanish Peanuts, which have the red skins on them and are a smaller variety of peanuts - although equally as delicious!