---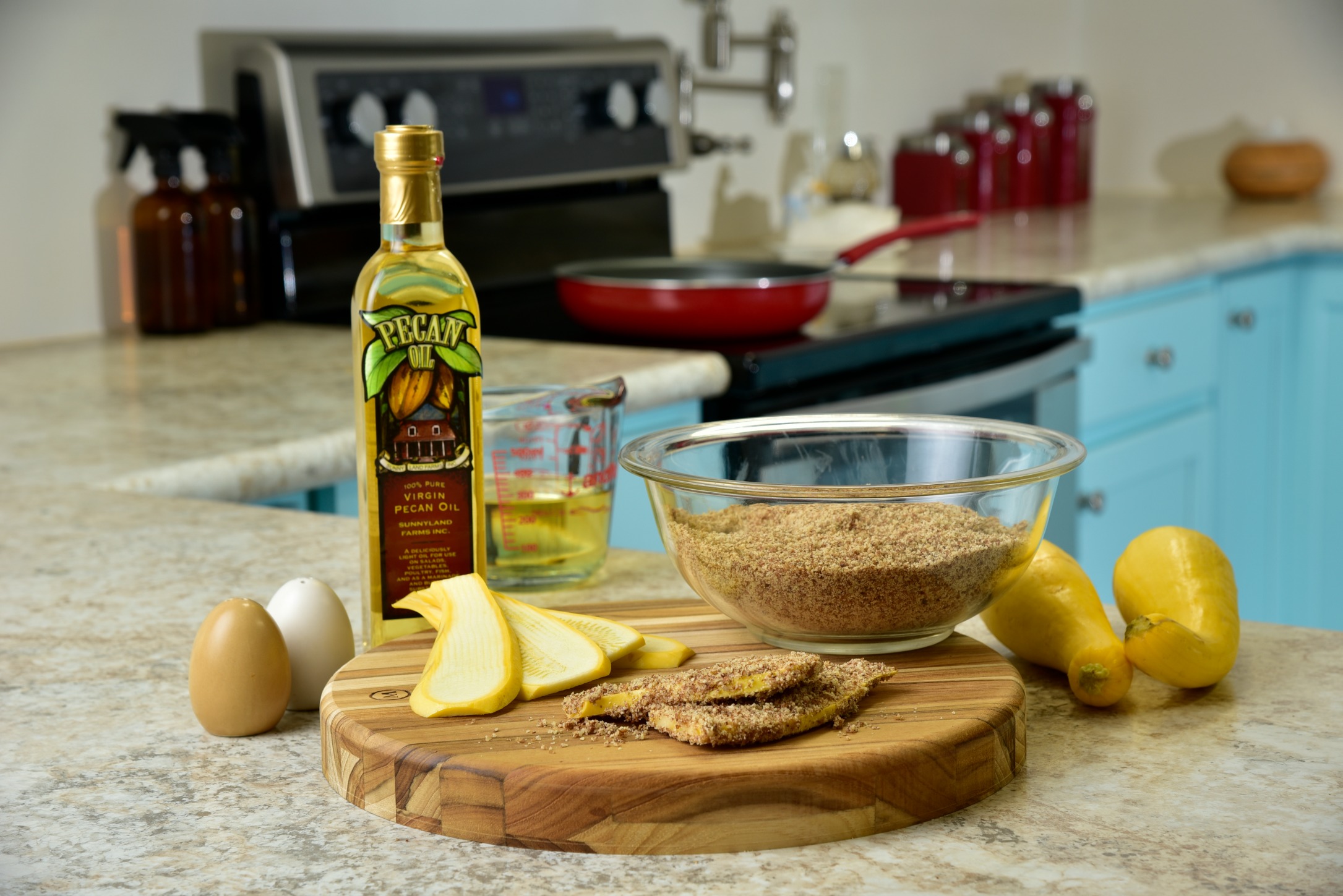 No reviews yet. To leave a review, please log in.
One of my favorite summer vegetables is squash!! We can't get enough of it at my house. So, today I want to share with you one of my favorite ways to have squash using our Sunnyland Pecan Meal and Oil. I call it, Pan Seared Summer Squash. It is a super easy recipe and only has THREE ingredients!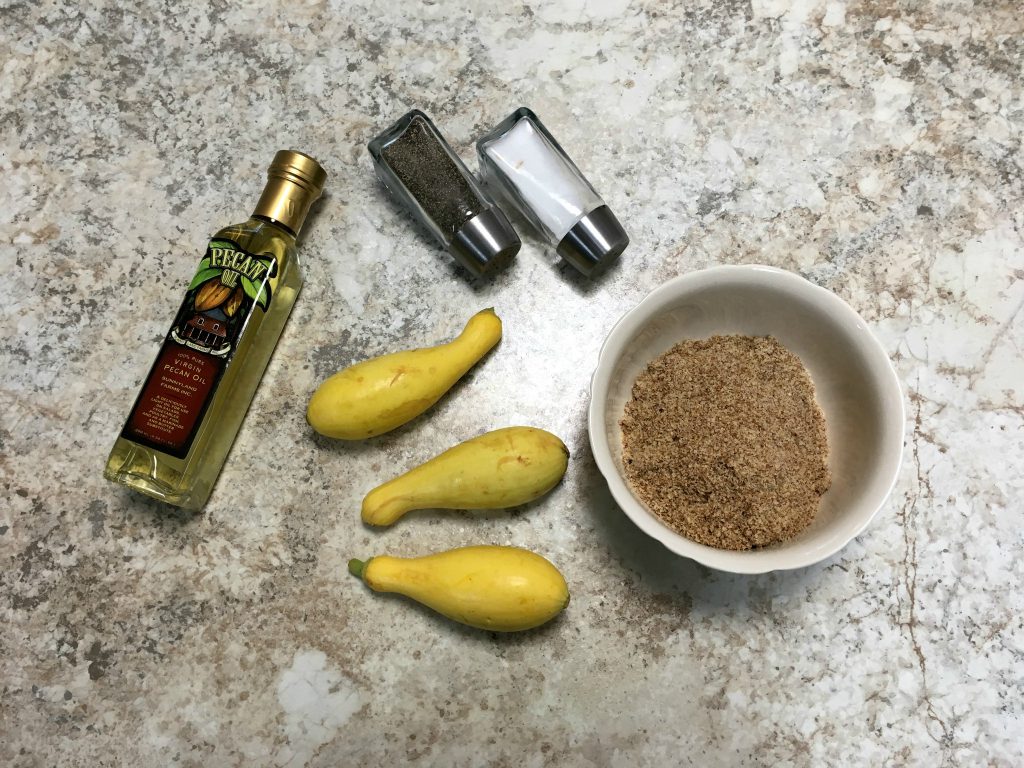 All you will need for this delicious side is:
3 – 4 Yellow Squash
1 Cup Sunnyland Pecan Meal
1/4 Cup Sunnyland Pure 100% Pecan Oil
Salt & Pepper to taste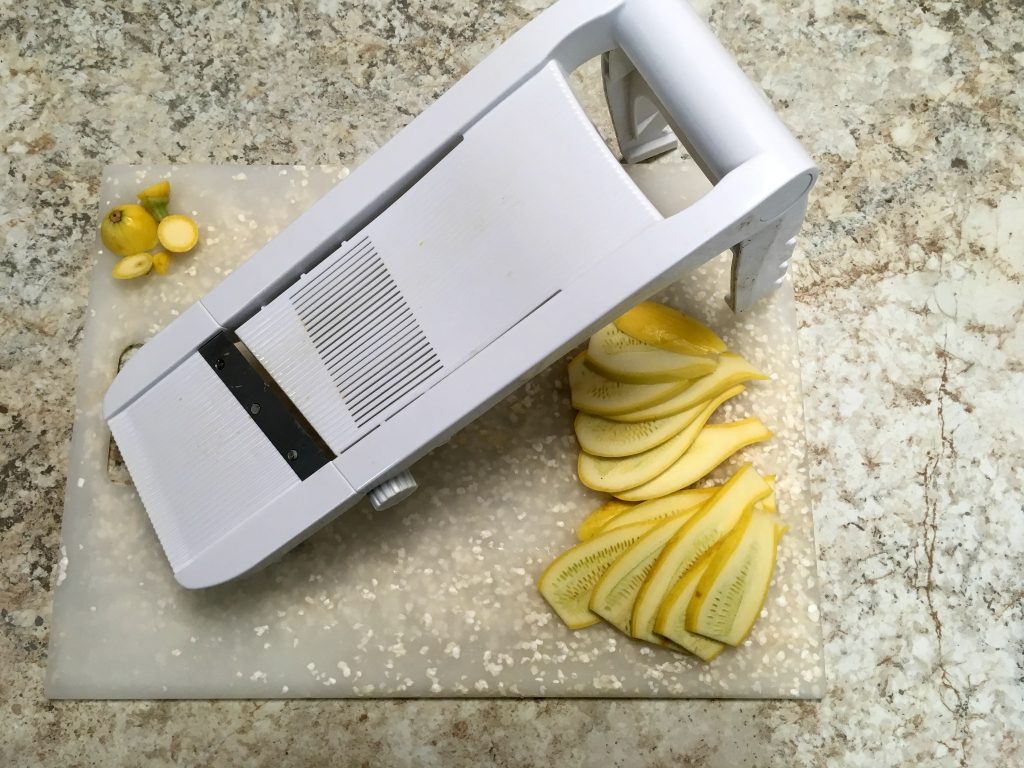 Slice squash roughly 1/8″ thick either with a mandolin or a paring knife. You can adjust the thickness based on how crispy you would like your squash to be. The thinner you slice them, the crispier they will get when cooking.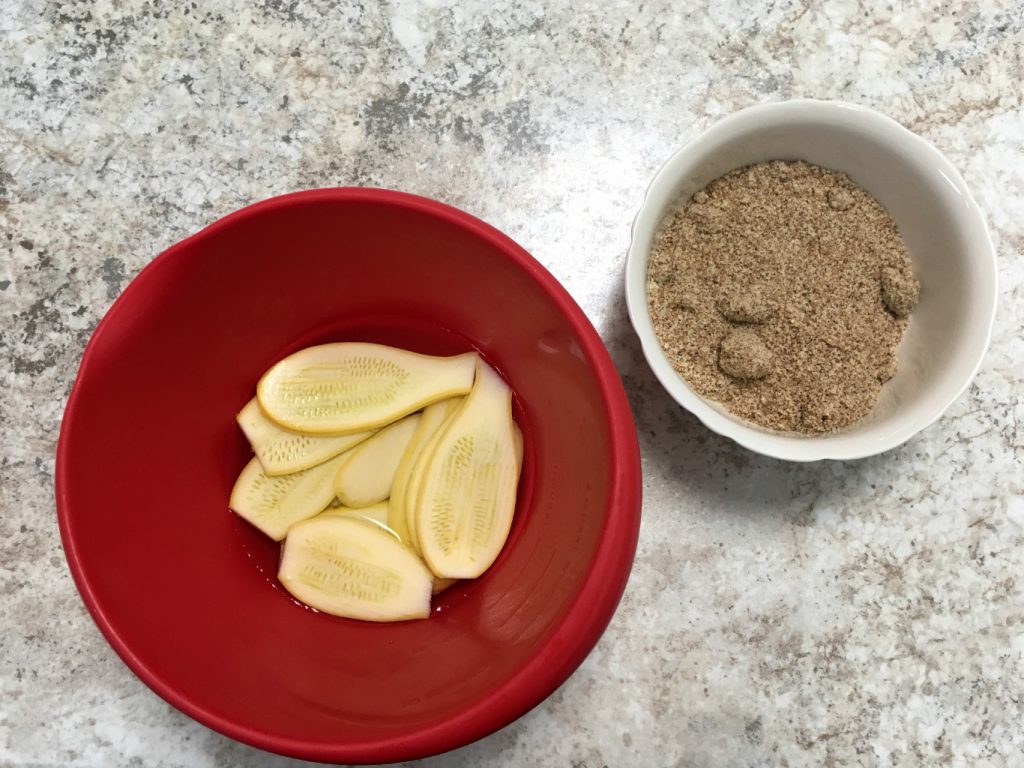 Once you have them sliced place them in a bowl filled with water in order to help them retain their moisture during cooking. This is important because we are keeping this dish healthier by not adding an egg wash!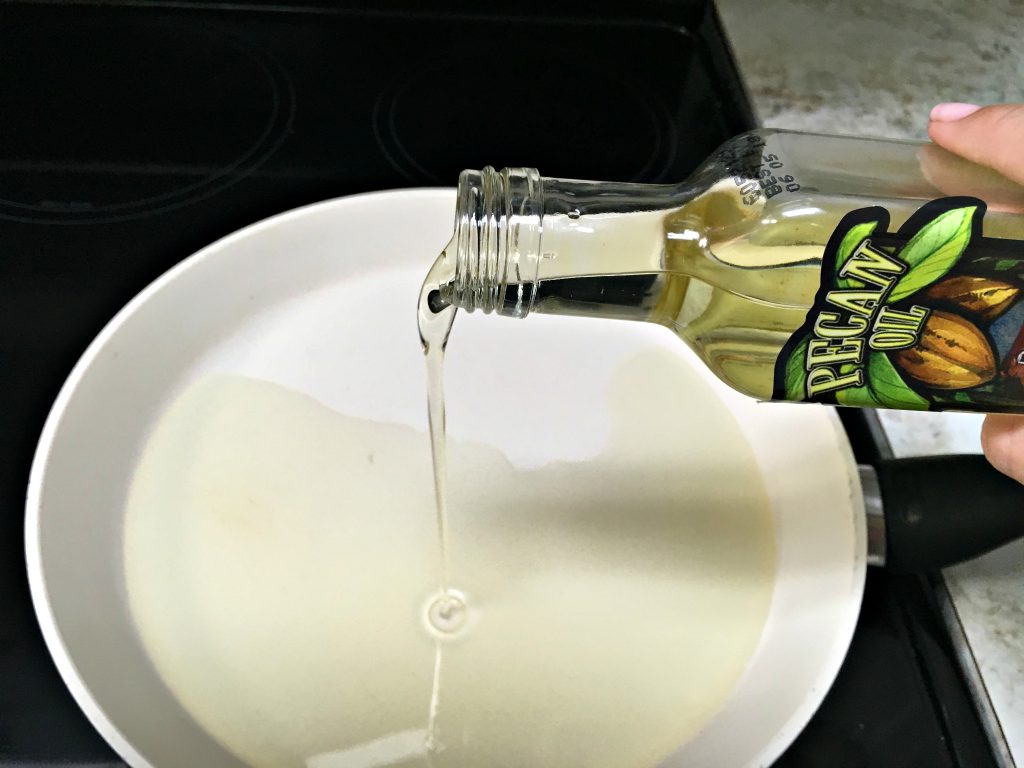 Set your stove on Medium-High and add a very thin layer of the Pecan Oil to the pan. It will take just a few minutes for the oil to come to temperature.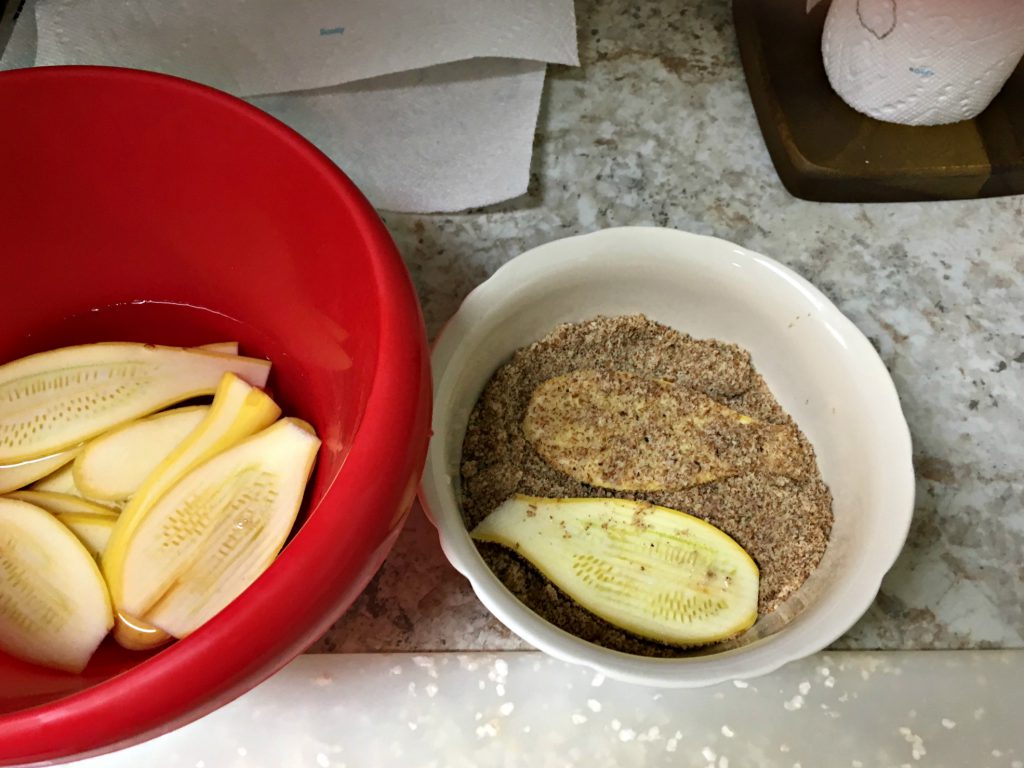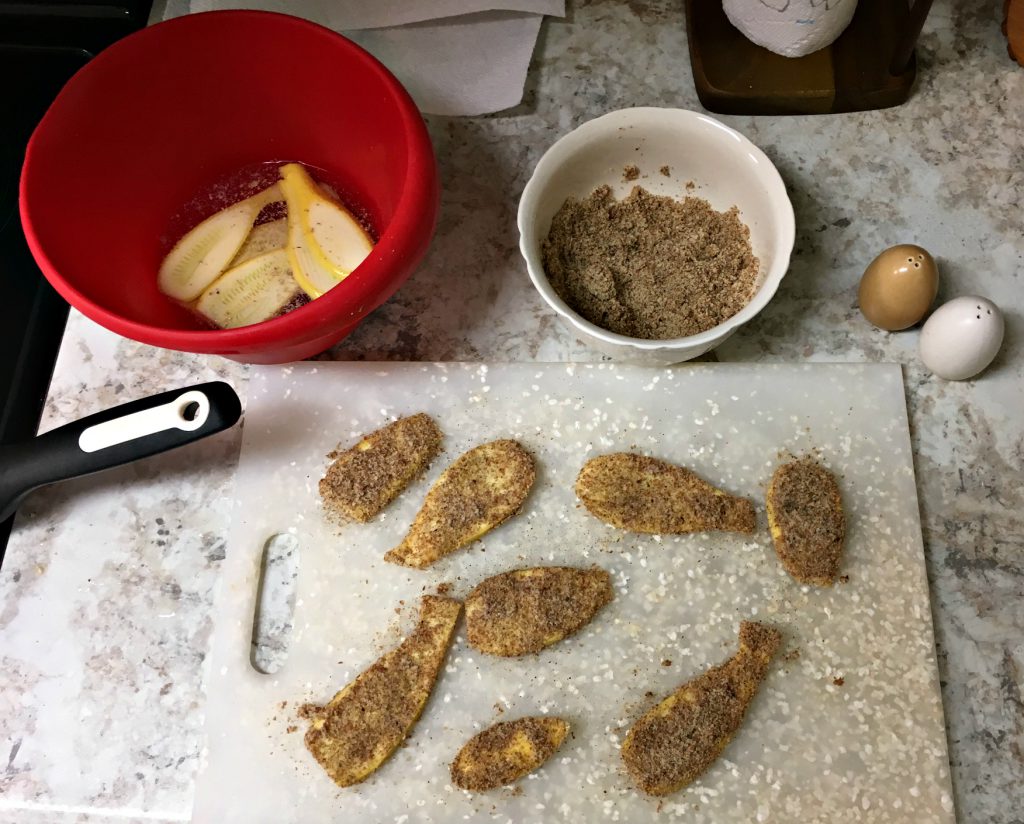 While your Pecan Oil is heating, begin dredging the squash in the Pecan Meal. You will want to make sure to get a generous coating, pressing firmly to adhere the meal to the squash. Then, lightly salt and pepper squash on either side.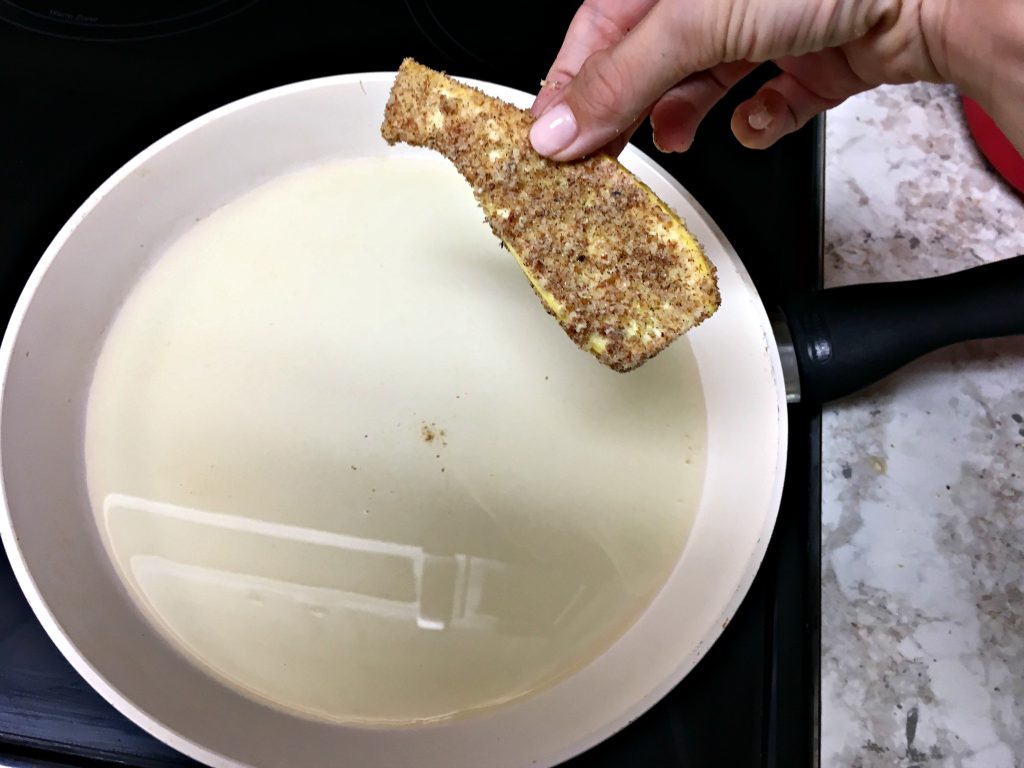 After you make sure your oil is hot enough, (I always drop a little extra pecan meal in the pan to make sure it pops and sizzles) it is time to place your squash in the pan!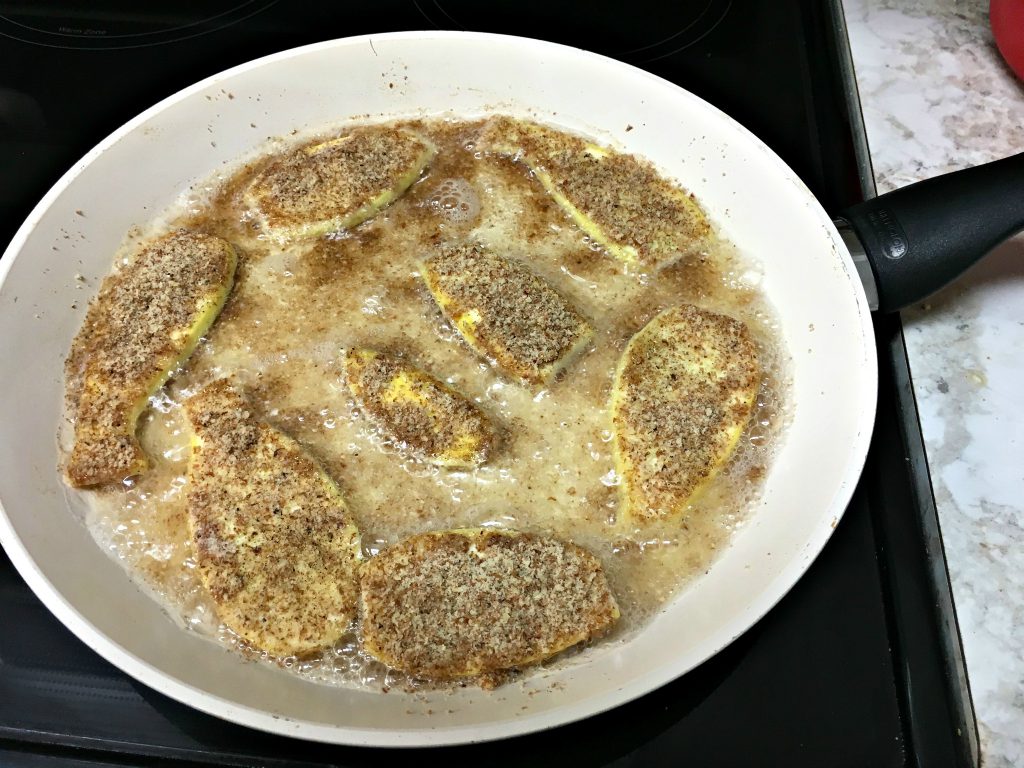 Allow them to cook for 3 – 5 minutes on either side until golden brown.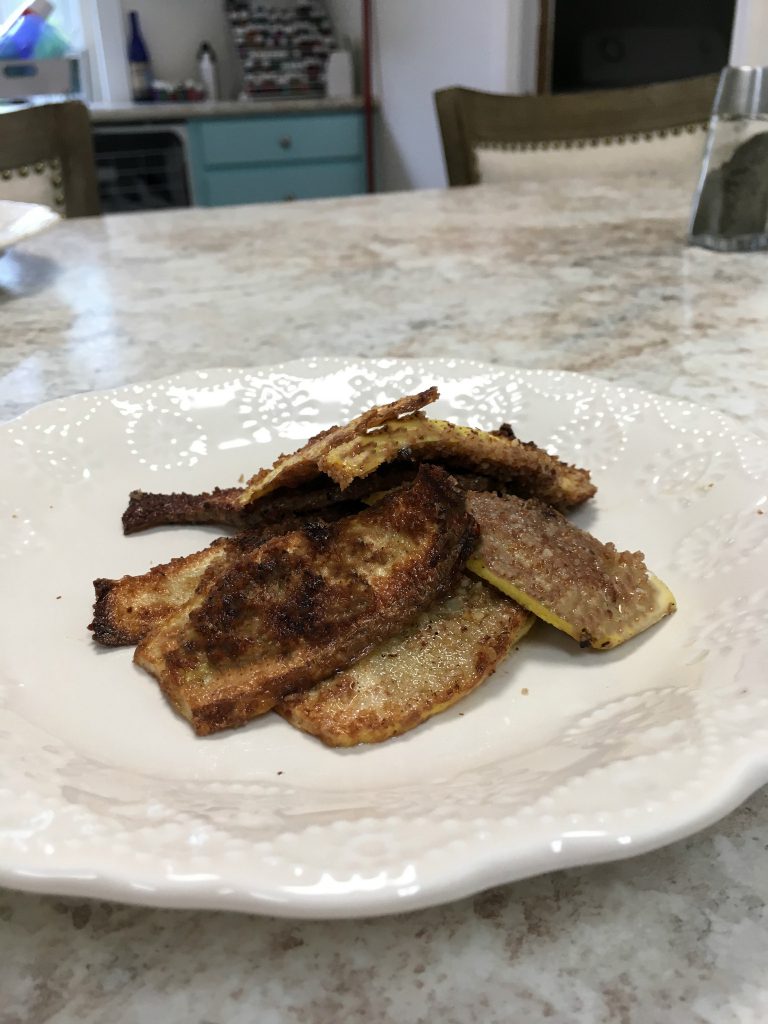 And there you have it…Pan Seared Summer Squash! A scrumptious summer treat for you and your family. Quick, simple, and perfect for the whole family!
Pan Seared Summer Squash
2017-06-22 15:32:42
Serves 3
A quick and simple side dish sure to please the whole family!
Ingredients
3 - 5 Yellow Squash
1 Cup of Sunnyland Pecan Meal
1/4 Cup of Sunnyland Pure 100% Pecan Oil
Salt & Pepper to Taste
Instructions
Slice squash long ways in 1/8" slices
Let sit in cold water in order to retain moisture
Turn stove on medium-high heat and lightly coat pan with Pecan oil
Dredge squash slices in pecan meal, coating them completely by pressing firmly
Salt and pepper squash slices
Place slices in pan and cook them for 3 - 5 minutes on both sides until golden brown.
Serve and Enjoy!
Sunnyland Farms https://www.sunnylandfarms.com/
Customer Reviews (0)
Products Used
FAQ's
What is the shelf life of Pecan Oil?
Stored away from heat and intense light, it will keep for 1-2 years.