---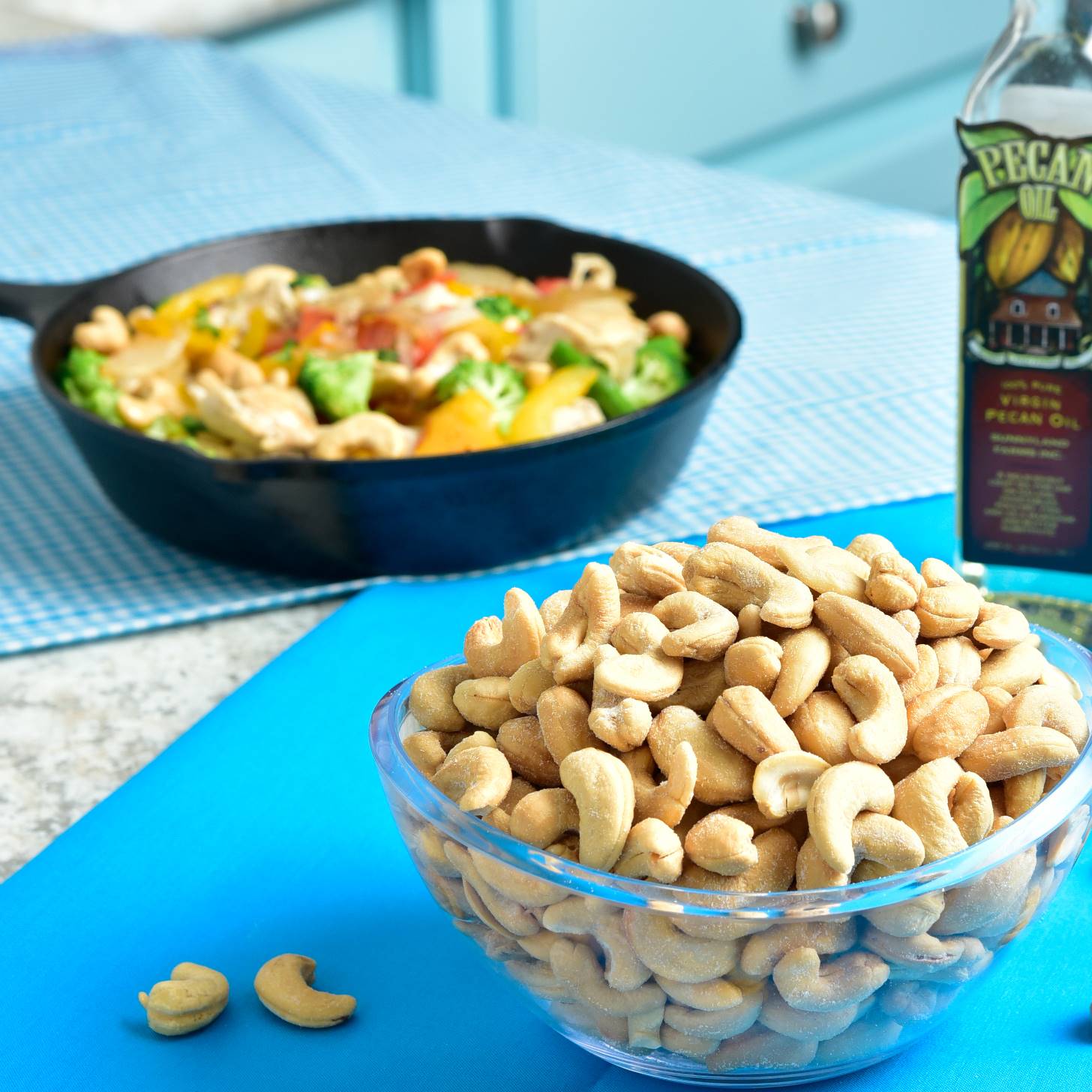 Ingredients
1 Tbsp Sunnyland pecan oil or olive oil
1 lb boneless skinless chicken breasts, cut into 1-inch pieces
Salt and pepper, to taste
3 cloves garlic, minced
2 cups broccoli florets
1 red bell pepper, julienned
1 cup sugar snap peas
½ cup carrots, julienned ⅓ cup Sunnyland unsalted cashews
4 green onions, chopped
For The Sauce
4 Tbsp tamari (or soy sauce)
3 Tbsp all-natural peanut butter
2 Tbsp Sunyland honey
1 tsp. sesame oil
1 Tbsp grated ginger
2 or 3 Tbsp water
Instructions
To make the sauce, whisk together tamari (or soy sauce), peanut butter, honey, sesame oil, and grated ginger in a small bowl. Whisk in 2 or 3 tablespoons of water, depending on the consistency you prefer, and set aside.
In a large skillet over medium heat, drizzle olive oil and add chicken. Season with salt and pepper and sauté until lightly browned, about 4 to 5 minutes. Add the garlic and sauté for about 30 seconds, mixing it with the chicken.
Add broccoli, bell pepper, snap peas and carrots to the skillet, incorporating everything together. Cook an additional 5 minutes, until veggies are tender and chicken is cooked through, then add cashews and green onions and drizzle the peanut sauce over top. Mix everything together with the sauce, coating well, and cook for one more minute. Serve and enjoy! Yield: 6 servings.
Shared from: Eat Yourself Skinny
Products Used