---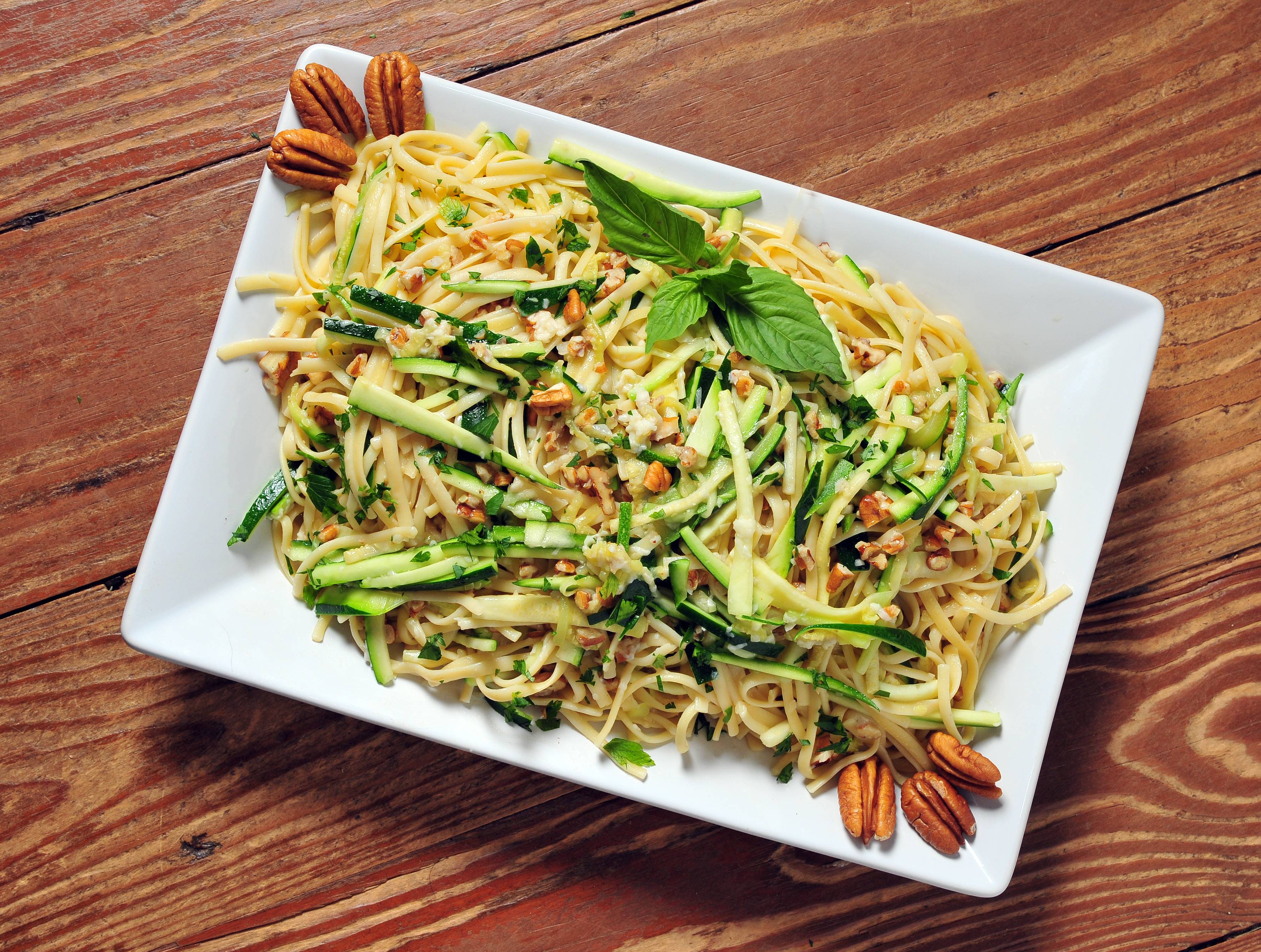 No reviews yet. To leave a review, please log in.
Ingredients
3/4 cups Sunnyland Toasted Pecan Halves, coarsely chopped
12 oz linguini
2 Tbsp butter
2 Tbsp olive oil
1 1/2 lbs small zucchini, shredded or cut into matchsticks
2 cloves garlic, minced
1 cup freshly grated Asiago cheese
1/4 cup thinly sliced fresh basil
Directions
Prepare linguini according to package directions. Meanwhile, melt butter with olive oil in a large skillet over medium-high heat; add zucchini and garlic and sauté for 4 minutes or until zucchini is tender. Toss with hot cooked linguini, pecans, Asiago cheese and basil. Season with salt and freshly ground black pepper to taste. Serve immediately. Serves 6.
Note
Recipe Credit: Bronwyn Hinton/Georgia Pecan Growers Association
Photo Credit: Todd Stone
Customer Reviews (0)
Products Used