---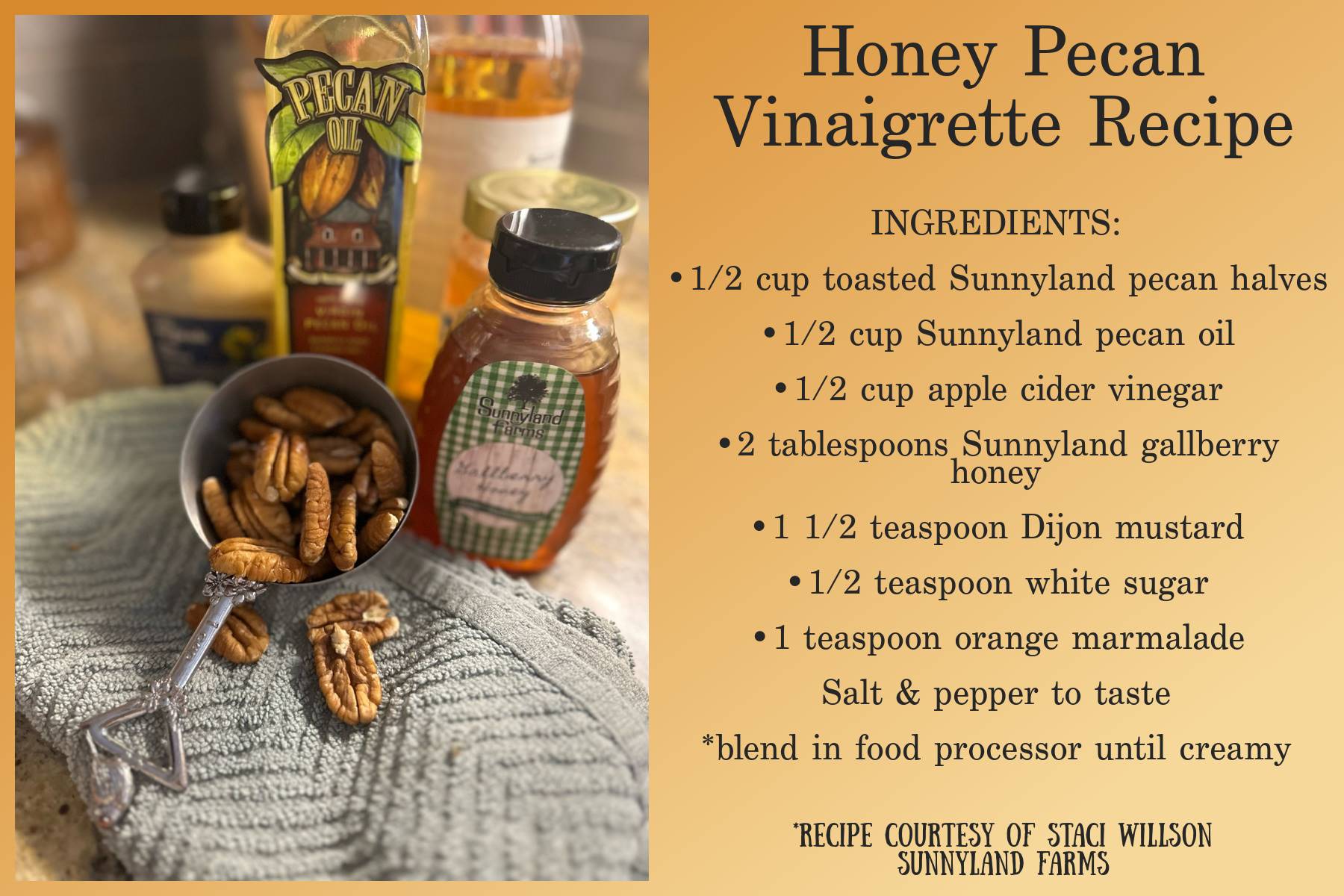 No reviews yet. To leave a review, please log in.
This delicious salad dressing couldn't be healthier - or tastier! Simply add the ingredients below, and blend until creamy. Voila!
How to Make Honey Pecan Vinaigrette Dressing or Marinade
INGREDIENTS:
1/2 cup toasted Sunnyland pecan halves

1/2 cup Sunnyland pecan oil

1/2 cup apple cider vinegar

2 tablespoons Sunnyland gallberry honey

1 1/2 teaspoon Dijon mustard

1/2 teaspoon white sugar

1 teaspoon orange marmalade

Salt & pepper to taste
Directions:
Blend in a food processor until creamy
Honey Pecan Vinaigrette Recipe - Behind the Scenes
Here's a little Q&A with Staci, the mastermind behind this recipe:
What was the inspiration for this recipe? Spring is on the mind and Sunnyland has all of the delicious healthy ingredients to make your Spring salads, veggies, and grilled items special
What can this dressing (marinade) be used on/with? Salads, roasted vegetables, cold pastas. Also, grilled fish and it would be lovely on oven-roasted chicken.
What does this pair well with? A nice spinach salad with candied pecans, blue cheese crumbles, grilled chicken, and this delicious Pecan Honey Vinaigrette.
Are there any nutritional health benefits from this dressing? In addition to the extra protein/healthy fats, this vinaigrette definitely ups your nutritional value right out of the gate. Adding more pecans into your diet helps regulate blood sugar and is heart-healthy.
This dressing is a little more textured than super thin/creamy, right? This dressing actually has a creamier texture than most sauces/dressings, if it's too thick for your liking just add a little more apple cider vinegar. This is also why you can use as sauce for grilled meats and veggies.
Can people use a blender if they don't have a food processor? A blender will work just as well as a food processor.
Why do high-quality pecans matter in this recipe vs lower-quality pecans? Quality always matters when it comes to taste, especially when used on fresh salads etc. High-quality pecans have a nice, light texture to them which will add brightness and flavor to all of your Spring dishes.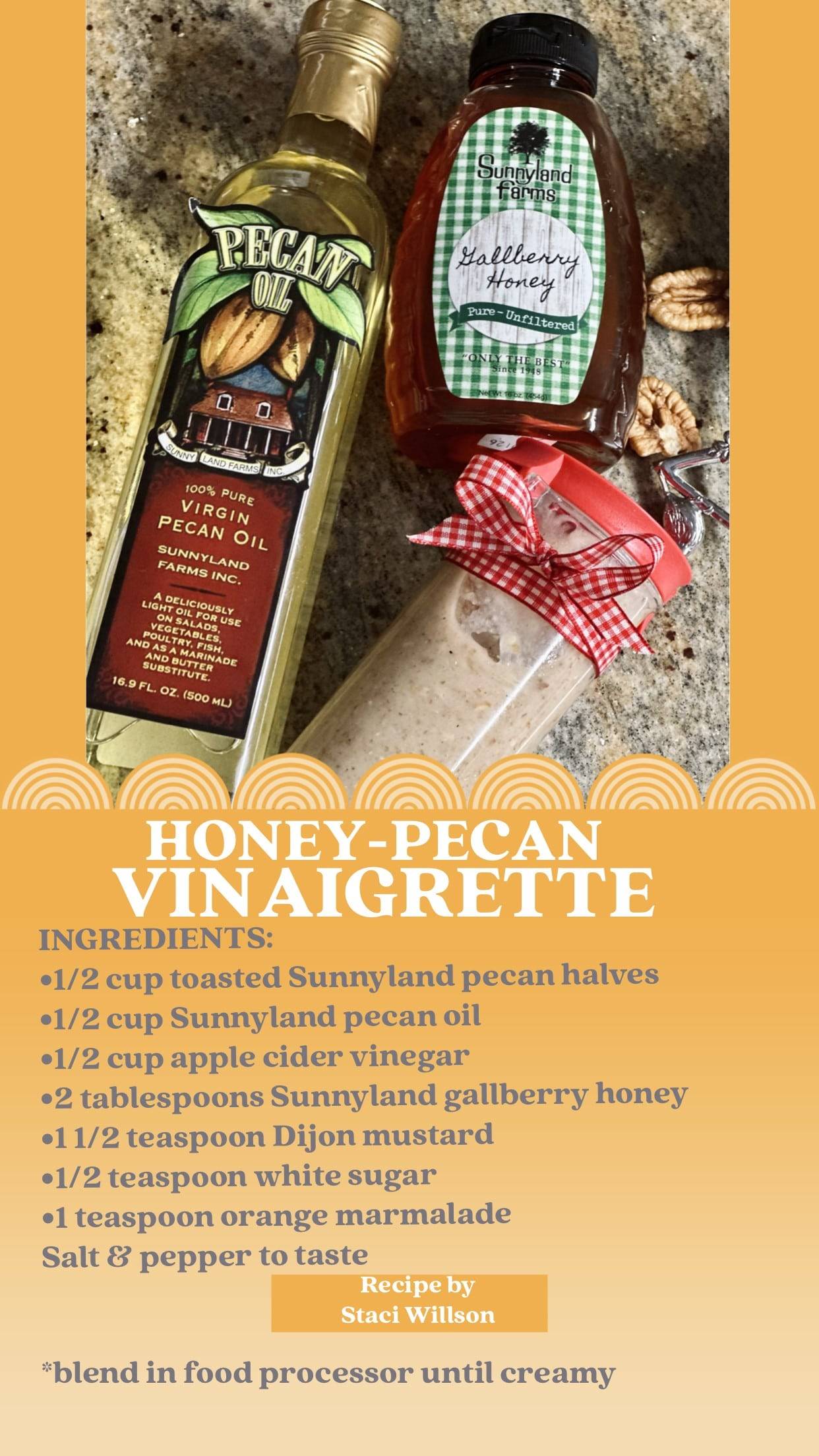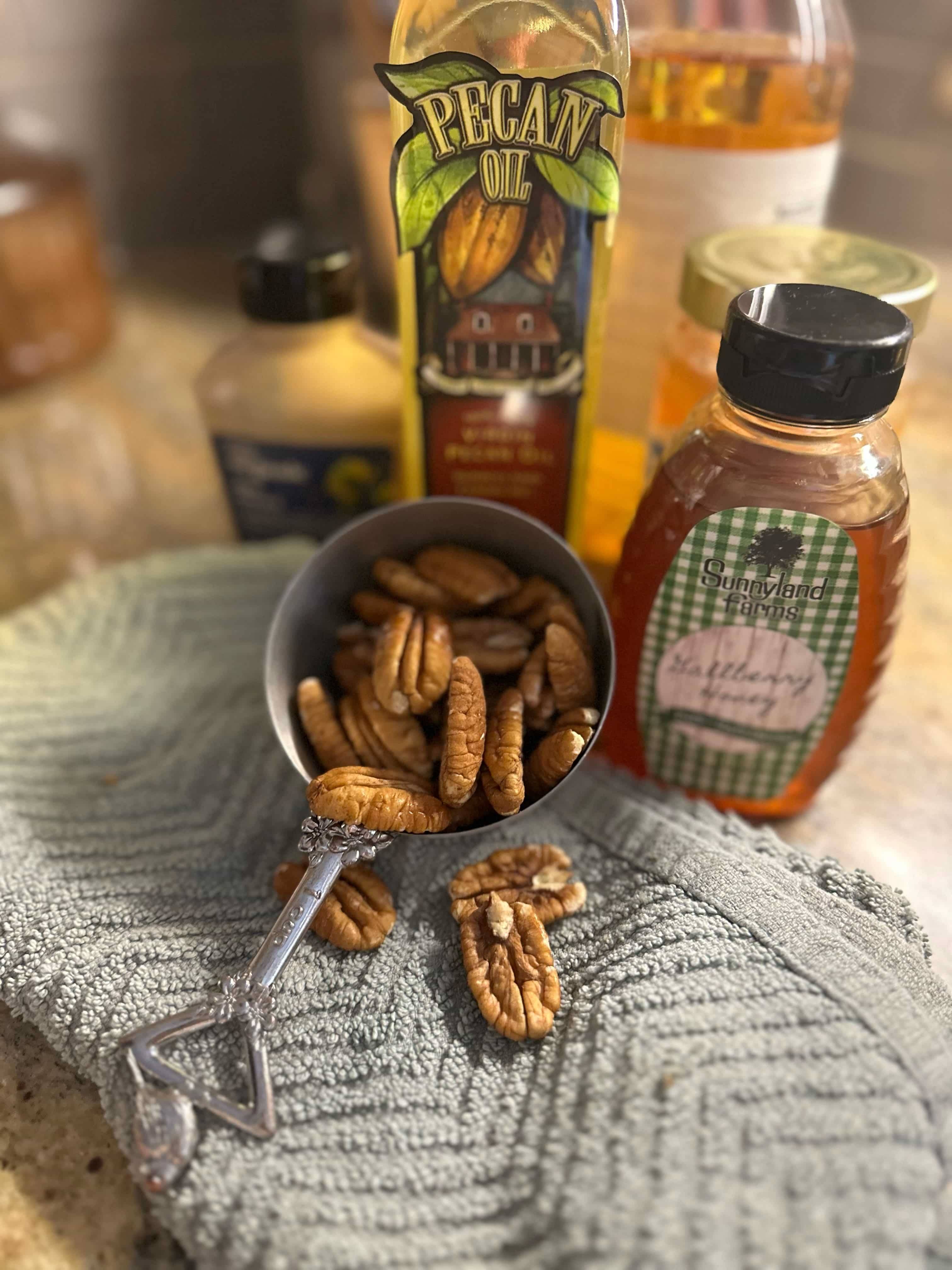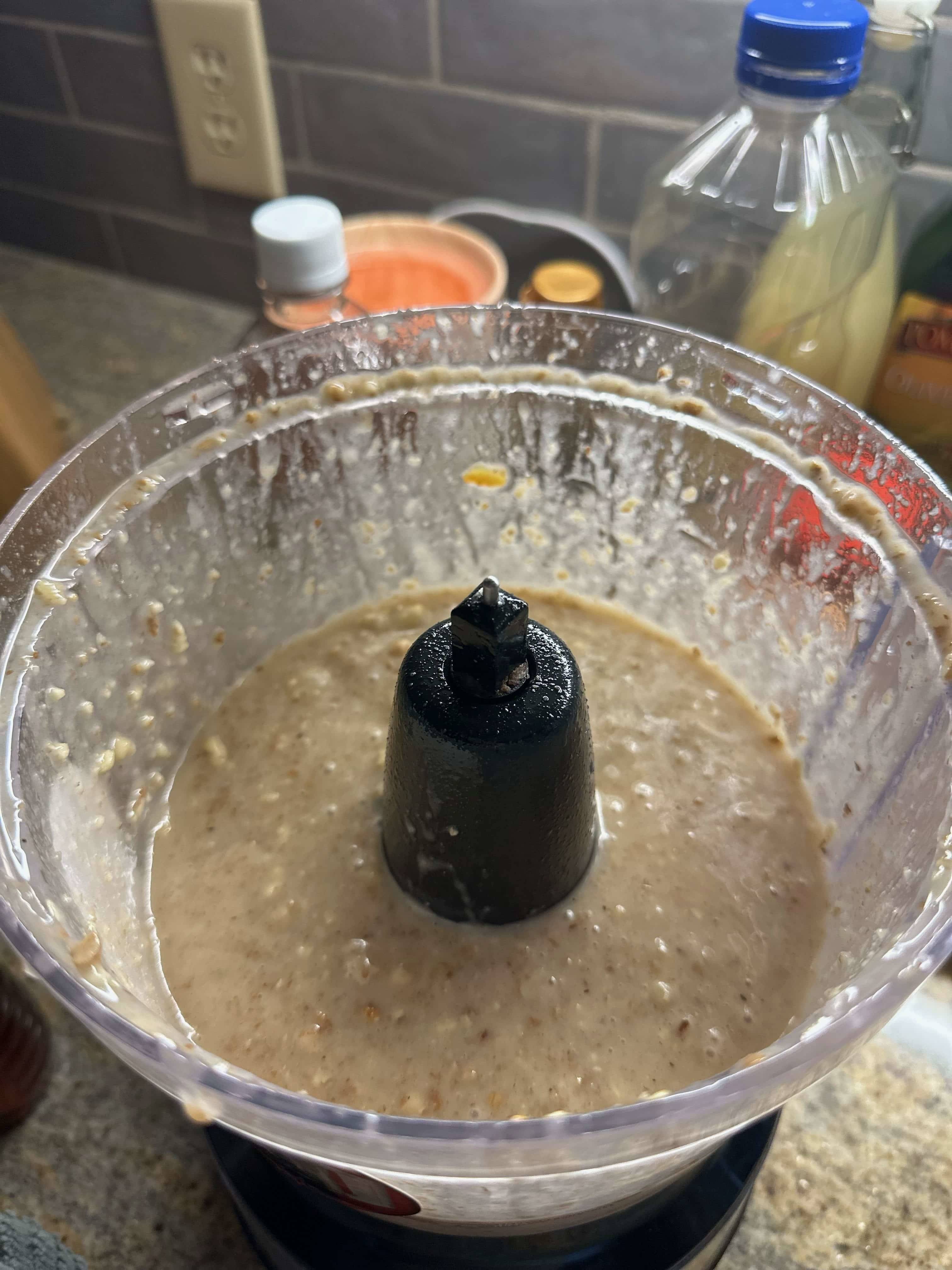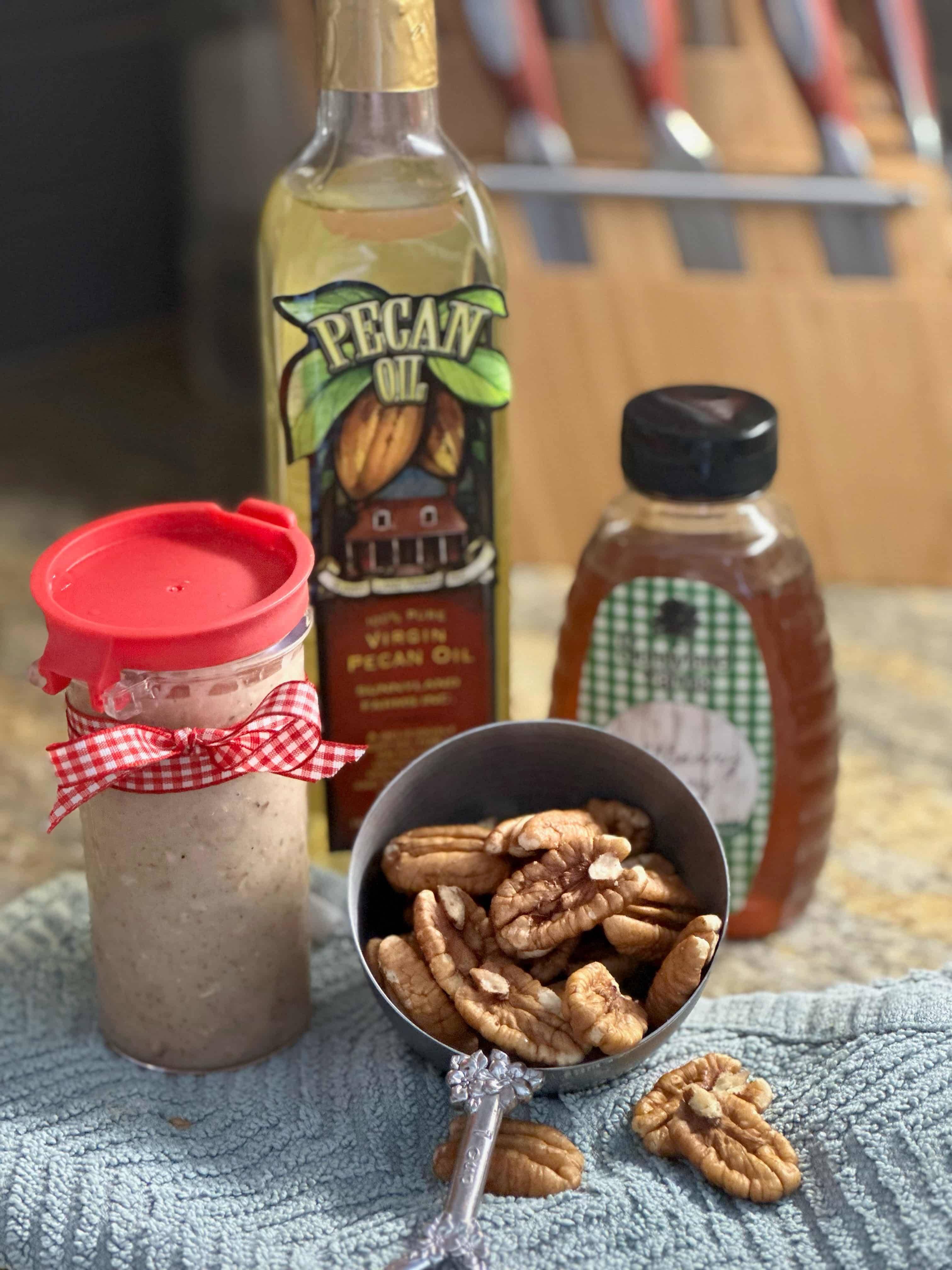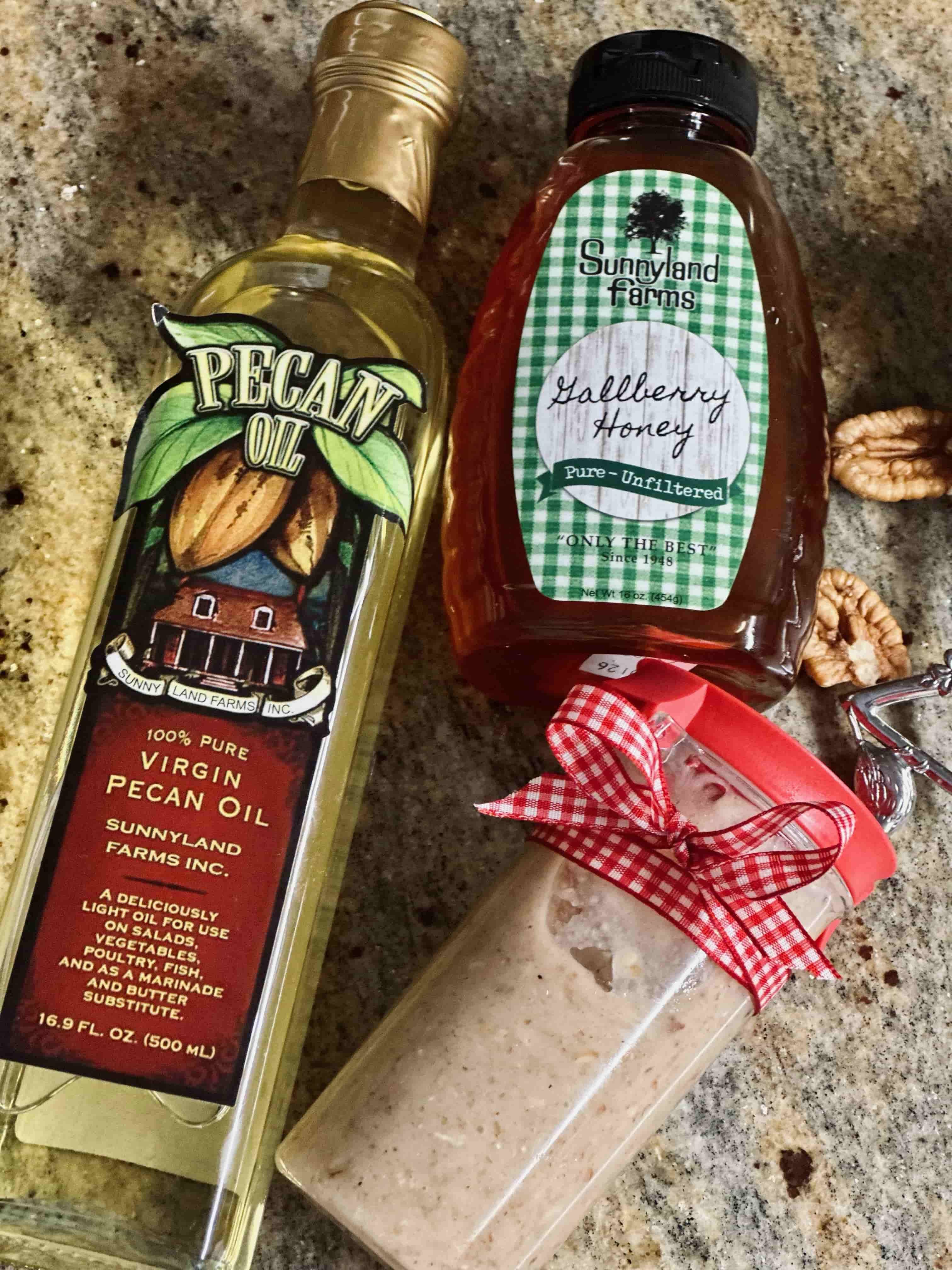 Customer Reviews (0)
Products Used
FAQ's
What is the shelf life of Pecan Oil?
Stored away from heat and intense light, it will keep for 1-2 years.