---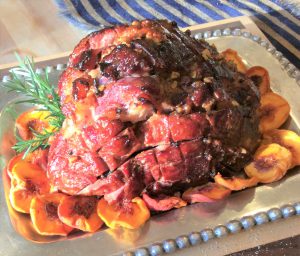 No reviews yet. To leave a review, please log in.
There's just something about Spring that makes me nostalgic: lacy white frocks, pretty pastels, crisp white linen tablecloths, big platters of ice cold deviled eggs, freshly waxed lemon scented dining room tables with big pitchers of sticky sweet ice tea… Ahhh….welcome back Springtime, you darlin' thing you!
No one, and I mean no one, could gather a more rowdy bunch and feed them well than my Grandmother Sue Underwood. After church on Sunday she would have her crowd of five children, their children and spouses, as many second and third cousins as possible, and probably a church layman or two. (Children more often than not had to gladly grab a spot on the porch.) No matter how casual the event, you better believe the dining room table had a nice white tablecloth with tall ice tea glasses (you know the ones…bronze colored glass) and silverware, but no fuss of course! Just plain and respectable, thank you. I can just hear the laughter and chatter amongst that busy table, with the huge platters of down-home, no fuss homemade cooking. "What did the new preacher say, you hear? He's just a divine blessing to us all and did you see that new cherub of a baby Mrs. Jones has?" And on and on…Here's to us all slowing down during this bountiful season, over a fine springtime supper but of course!
I've been day dreaming about what my Grandma would have on her Easter menu were she still with us and let me tell you, I've never been so inspired. At the bottom of the blog is the full menu I came up with focusing on one star recipe I envision my grandmother loving; Grandma's Easter Ham. Say what!?? And let me tell you, this is that old school ham you remember from back in the day. Wonderful served warm on an Easter buffet or served cold during a picnic with old-fashioned yeast rolls. YUM! (and if you're looking to have something special on the Easter table this year, check out our Easter gifts, snacks, and chocolates).
Happy Spring Everyone! Remember, Spring is nature's way of saying, "Let's Party!!!"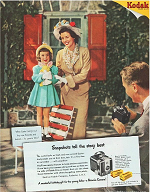 Grandma's Easter Ham:
1 large cooked ham
2 jars Sunnyland Mayhaw Jelly
1 Cup Sunnyland Farms Large Pecan Pieces
1 teaspoon dried mustard
1 tablespoon butter
1/2 Teaspoon garlic powder
Sunnyland Farms Dried Peaches and rosemary sprig for garnish
Preheat Oven to 325 degrees.
Bake ham for 30 minutes (covered).
Mix jelly, dried mustard, large pecan pieces, butter and garlic powder together and bring to a low boil to create the glaze.
Cover ham with glaze after 30 minutes and then bake another 30 minutes covered.
Glaze again and bake uncovered another 15-20 minutes.
Serve and enjoy!
Grandma's Easter Buffet
Starters:
Mayhaw Jelly Cream Cheese Appetizer
Southern Style Deviled Eggs
Buffet:
Grandma's Easter Ham
Roasted Red Potatoes
Green Bean Casserole
Old Fashioned Yeast Rolls
Dessert:
Grammy's Pineapple Cake
Sunnyland Farms Milk Chocolate Toffee
This blog is dedicated to my wonderful Aunt Carol, who passed away during the writing of this blog. Aunt Carol, I will always remember your loving kindness and beautiful laugh. You will be sorely missed.
Customer Reviews (0)
Products Used
FAQ's
Is Heavenly Mix available all year long?
Yes, our mixes are in stock and available all 12 months of the year.
Is it possible to get the Heavenly Mix unsalted?
Yes, we offer our Heavenly Mix in a Toasted, Not Salted version that is equally as elegant and fresh. Simply click here.