---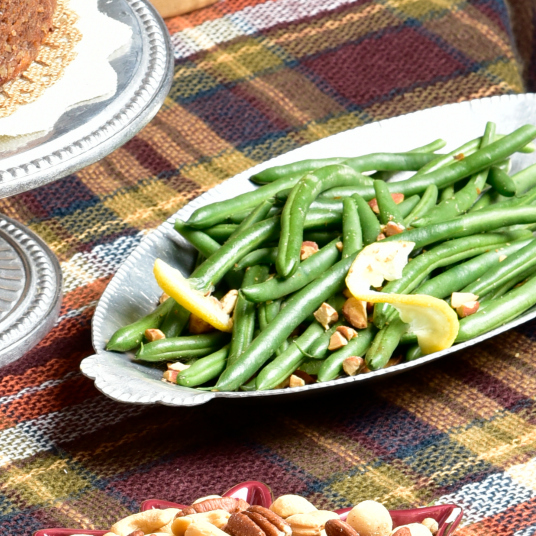 No reviews yet. To leave a review, please log in.
Ingredients
12 oz raw green beans, ends trimmed
1 tablespoon olive oil
Sea salt and cracked black pepper, to taste
2 garlic cloves, minced
2 Tbsp Sliced Almonds
Directions
Preheat the oven to 425 degrees.
Place the green beans in a large bowl and drizzle with olive oil. Stir to coat, making sure oil is evenly distributed on the beans. Sprinkle with salt and pepper.
Spread the green beans across a baking sheet in a single layer. Place the baking sheet in the oven for 15 minutes. Remove the beans from the oven and sprinkle the minced garlic and sliced almonds over top of the green beans. Stir to mix together and then spread to a single layer again. Place the baking sheet back in the oven and roast for an additional 5 minutes until green beans are cooked through and the garlic and almonds are lightly golden. Yield: 4 servings
Recipe & Photo Credit: Emily Bites
Customer Reviews (0)
Products Used