---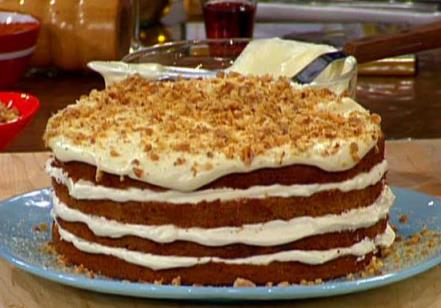 No reviews yet. To leave a review, please log in.
Ingredients
1 1/2 cups peanut oil
2 cups sugar
4 eggs
2 cups flour
2 tsp. salt
2 tsp. soda
1 tsp. cinnamon
2 cups apples, peeled, cored & chopped 1 cup Sunnyland Farms Small English Walnut Pieces
Instructions
For the cake, mix peanut oil and sugar; add eggs; beat well. Sift dry ingredients together. Add alternately with apples to first mixture. Pour into four 9" greased and floured cake pans. Bake at 350° for 15-20 minutes.
For the frosting, combine cream cheese and butter; cream until smooth. Add sifted powdered sugar, beating until light and fluffy. Stir in vanilla.
Frost cake. Sprinkle walnuts between layers and on top of cake.
Recipe Picture from pinterest
Customer Reviews (0)
Products Used
FAQ's
Are Raw Walnuts ready and safe to eat?
Yes, our Walnuts are ready to eat and always raw. We never toast or salt our tasty, delicious Walnuts.