---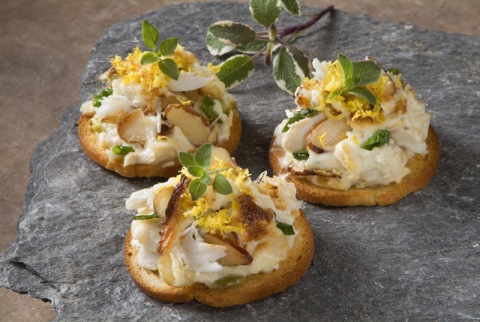 No reviews yet. To leave a review, please log in.
Ingredients
1 package (8 oz) cream cheese, softened
1/4 cup medium green onions, sliced (4 onions)
1 clove garlic, finely chopped
1/4 cup Parmesan cheese, grated
1/4 cup mayonnaise or salad dressing
1 tbsp. cup dry white wine or apple juice
1/4 teaspoon hot pepper sauce
1 tsp. ground mustard
1 can (6 oz) crab meat, drained, cartilage removed and flaked
1/3 cup Sunnyland Sliced Almonds
Instructions
Heat oven to 375 degrees F.
In ungreased 1 1/2-quart casserole or 9-inch glass pie plate, mix cream cheese, onions, garlic, Parmesan cheese, mayonnaise, wine, hot pepper sauce and mustard.
Stir in crab meat. Sprinkle with almonds.
Bake uncovered 15 to 20 minutes or until hot and bubbly.
Serve with crackers.
Recipe Picture by New York Style Snacks on Yummly
Customer Reviews (0)
Products Used