---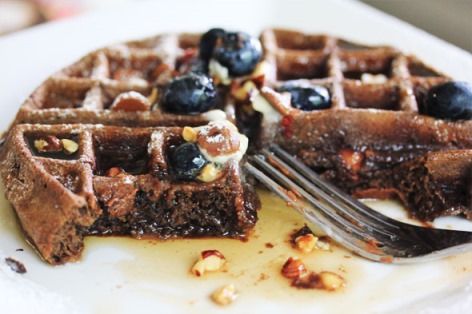 No reviews yet. To leave a review, please log in.
Ingredients
2 cups pastry flour
1 tsp. salt
4 tsp. baking powder
1/2 cup sugar
2 egg yolks, beaten
1 1/2 cups milk
2 squares chocolate, melted
1/2 cup shortening, melted
1/2 cup Sunnyland Brazil Nuts, chopped
1 tsp. vanilla extract
2 egg whites, beaten stiff
Instructions
Sift flour with salt, baking powder and sugar; add egg yolks and milk. Add chocolate and cooled shortening; then nut meats and vanilla. Fold in egg whites.
Bake in ungreased waffle iron. Serve with butter and Maple Syrup, fruit or with whipped cream. Top with a sprinkle of chopped nuts if desired. Makes 4-6 waffles.
Recipe Picture from Pinterest
Customer Reviews (0)
Products Used