---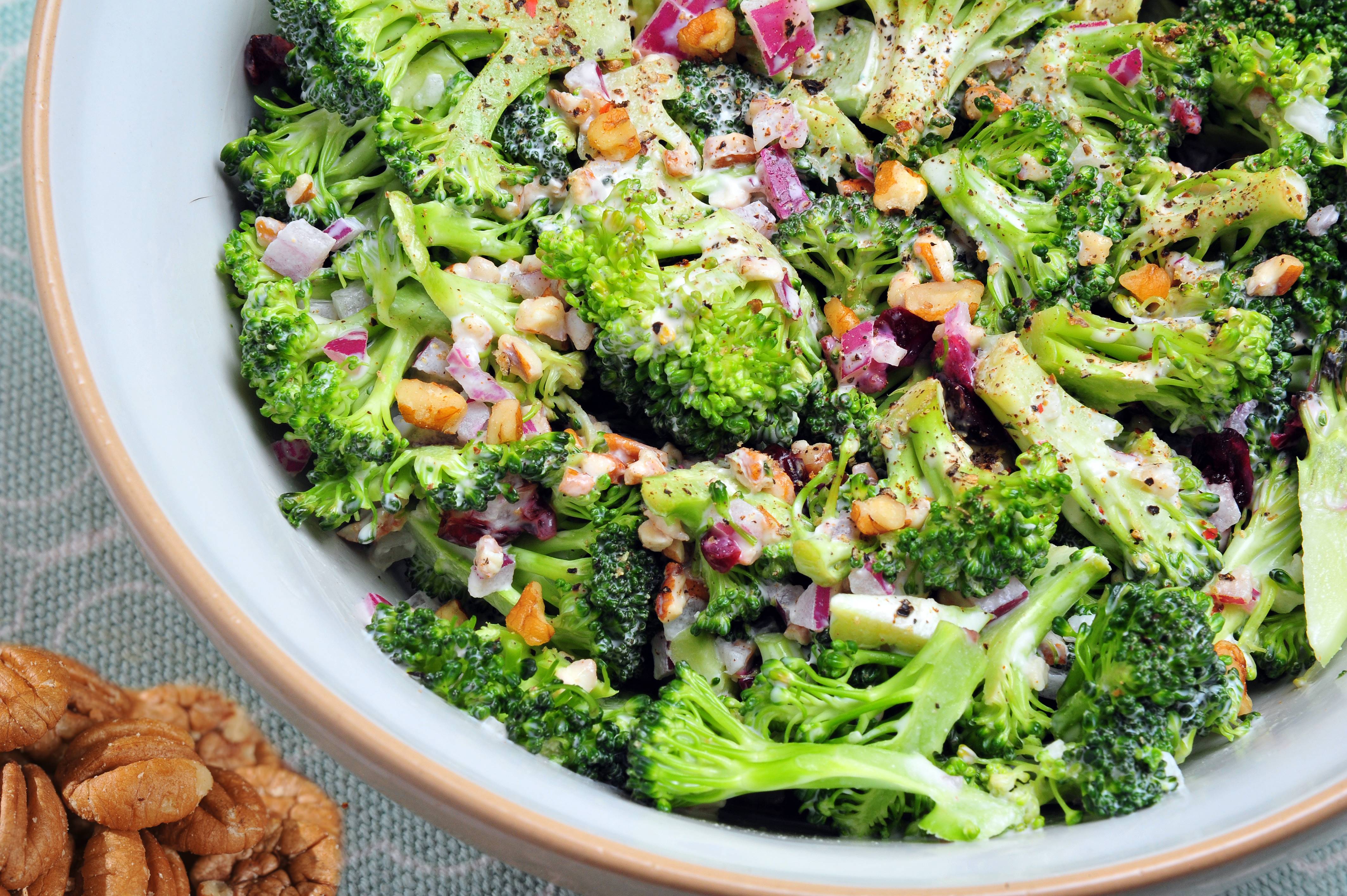 No reviews yet. To leave a review, please log in.
Ingredients
2 heads broccoli, cut into florets (about 6 cups)
1/2 cup Sunnyland Toasted Pecan Halves, coarsely chopped
1/3 cup dried cranberries
1/2 cup buttermilk, well shaken
1/2 cup mayonnaise
2 Tbsp cider vinegar
1 tsp sugar
1/2 tsp salt
1/2 small red onion, finely chopped
Freshly ground black pepper
Directions
To make Broccoli Salad, begin by cutting florets into thin slices, slicing from stem to the floret top. Toss sliced broccoli with pecans and cranberries in a large bowl. Whisk together buttermilk, mayo, vinegar, sugar and salt until smooth in a separate bowl. Stir onion and let mellow in the dressing for 10 minutes. Pour dressing over broccoli mixture and add a generous amount of black pepper. Stir the salad until the broccoli is evenly coated with dressing. Serve immediately, or keep covered in the refrigerator for up to 3 days.
Note
Recipe Credit: Bronwyn Hinton/Georgia Pecan Growers Association
Photo Credit: Todd Stone
Customer Reviews (0)
Products Used