Nonpareil Almonds Toasted - No Salt
Select Packaging ...
Home Box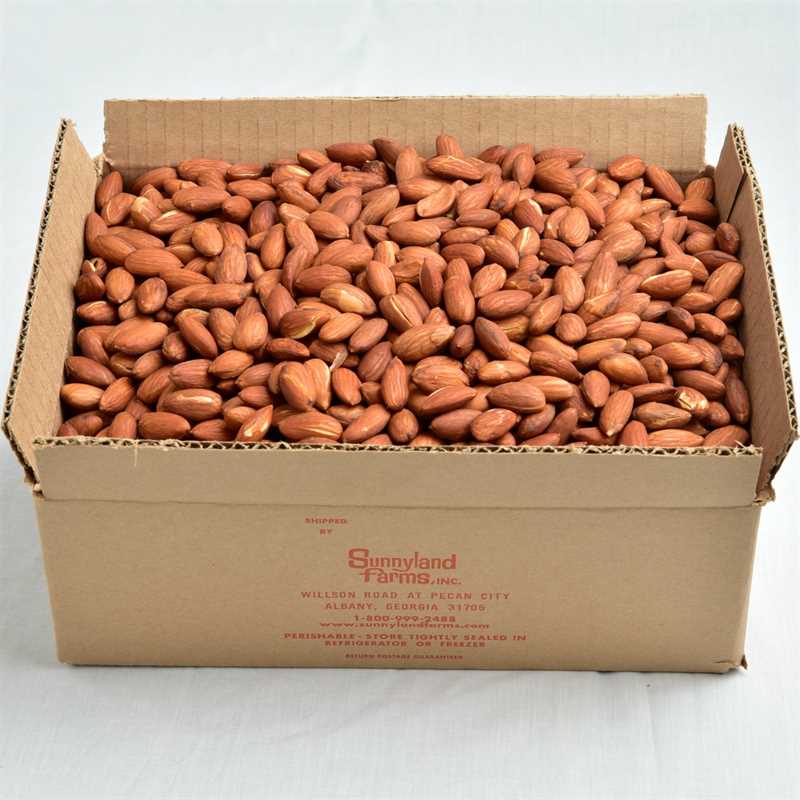 1-Pound "D-I-Y" Bags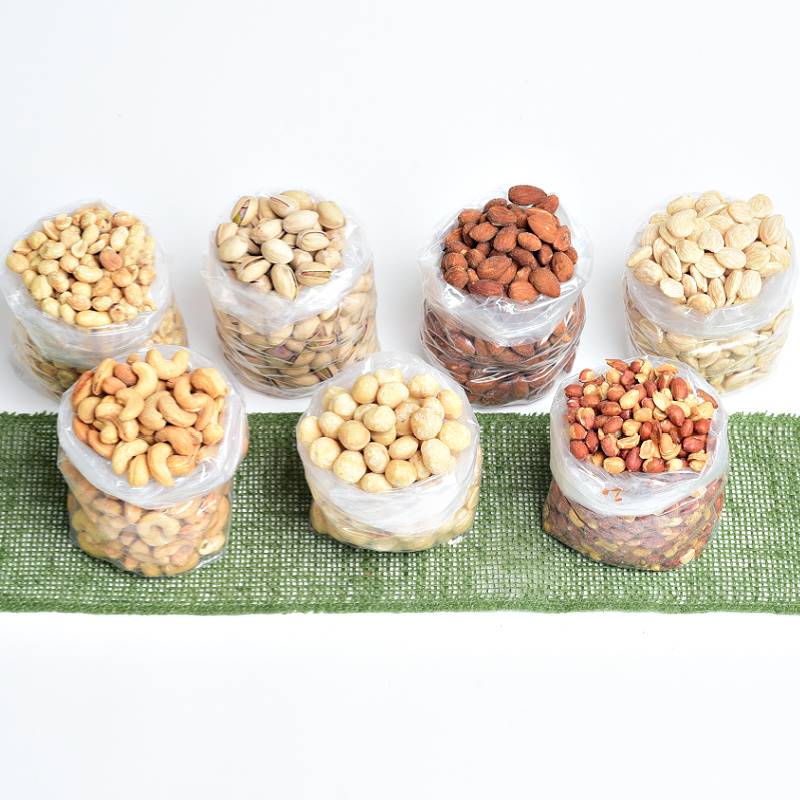 Home Box
#4044 - - Case of 4 #44 - 14lb total
#6044 - - Case of 6 #44 - 21lb total
Our "Do-It-Yourself" bags are one of the most popular ways to try new products and to restock old favorites. Mix and Match any way you choose.
Categories: Nuts, Other Nuts, Healthy Snacks, Gifts & Baking Products , Gluten-Free Pecans, Kosher Pecans And Nuts, Diabetes-Friendly Pecan Snacks and Gifts, Plant-Based Snacks And Gifts, Keto And Low Carb Pecans And Nuts
Toasted to Perfection
We take our unblanched, Nonpareil Almonds, toast them to perfection. Crispy and crunchy and simply delicious. Enjoy all of the flavor of our whole almonds without the salt. Kosher certified.
More arrow_drop_down arrow_drop_up

Product Description

Our unsalted, unblanched toasted Nonpareil Almonds have been cooked to perfection. They're crunchy, crispy and quite honestly – delicious! Nonpareil Almonds are also among the healthiest nuts in the nut family. They contain very beneficial amounts of protein, fiber, iron, zinc, and calcium (just to name a few). They're perfect to have on hand when you reach that time of the day when you need a quick, tasty snack and you know you need to also grab something healthy.

Nonpareil Almonds: Additional Information

Nonpareil Almonds are the most widely known and most widely grown tree nuts eaten by man. Botanically, Nonpareil Almonds are not actually nuts. They are a pit like those found in peaches, plums and apricots. This explains why Nonpareil Almonds are firmer than true nuts like pecans and walnuts. Nonpareil Almond trees are bee-pollinated. The beautiful pink and white blossoms make orchards a fairyland in the spring. Nonpareil Almonds come in many sizes and forms. At Sunnyland Farms we offer extra-large Nonpareil Almonds, toasted or natural; blanched slivered almonds; and unblanched sliced almonds.

The almond industry harvests around two billion pounds of almonds annually. And that is the nut meats! Compare that to the USDA reported figure for the pecan crop of 235 million pounds (in the shell)! Almonds truly are a heavily farmed nut.

More Almonds Besides Nonpareil Almonds

We have a variety of almond products for you to enjoy, including sliced almonds, slivered almonds, heavenly mix, royal mix, and more.
Shop for Almond Products
Nutritional Information arrow_drop_down arrow_drop_up
Additional Information arrow_drop_down arrow_drop_up

| | |
| --- | --- |
| Packaging | home box / bulk, 1-pound bags |
| Ingredients | almonds |
| Specialties | toasted |
Related Products