The Premium Collection
Select Packaging ...
Gift Tower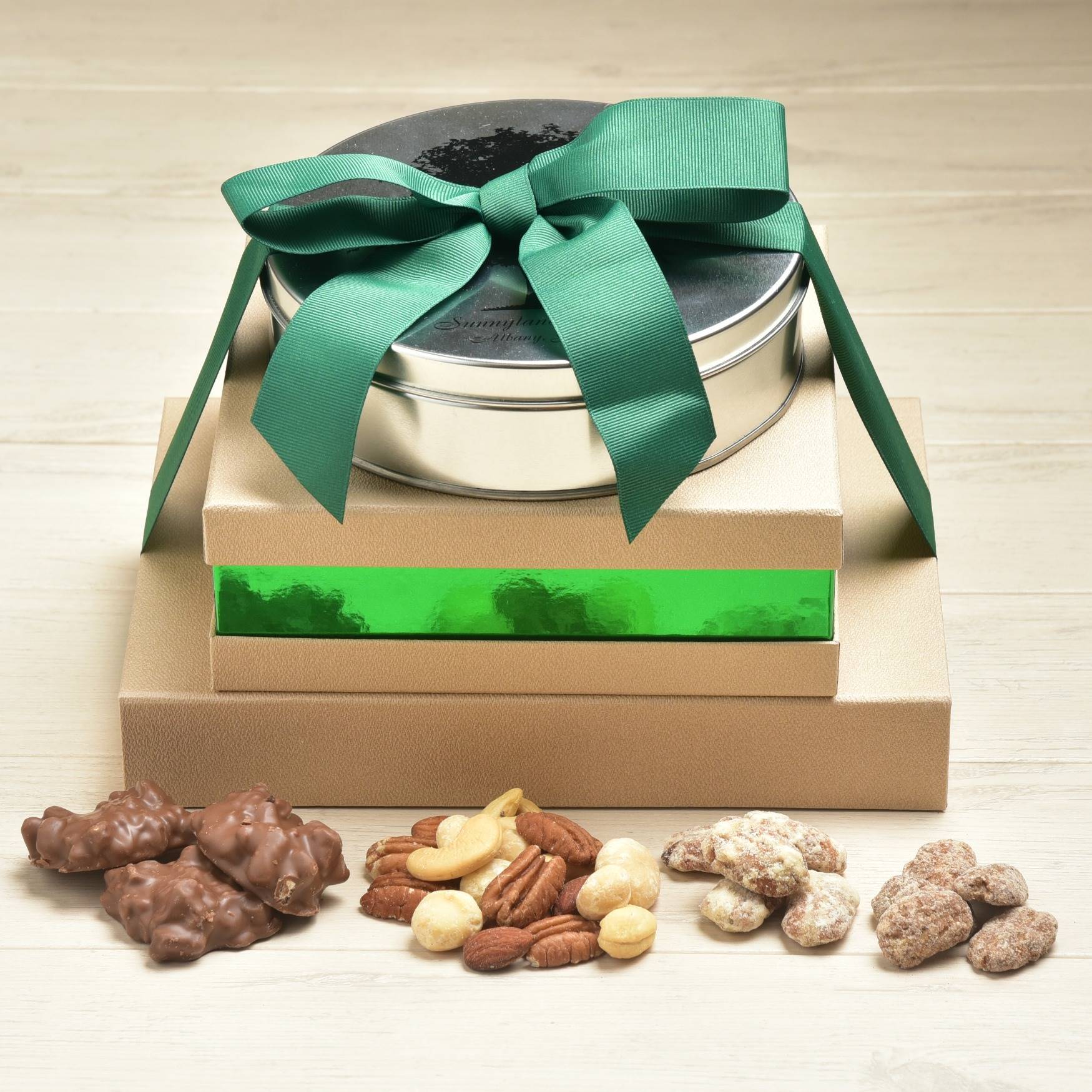 Categories: Nuts, Pecans, Mixed Nuts - Sunnyland Farms Deluxe Nut Mixes, Goodies, Chocolate, Gourmet Candies, Sunnyland Farms Gifts, Gift Tins, Gift Boxes, Corporate Gifts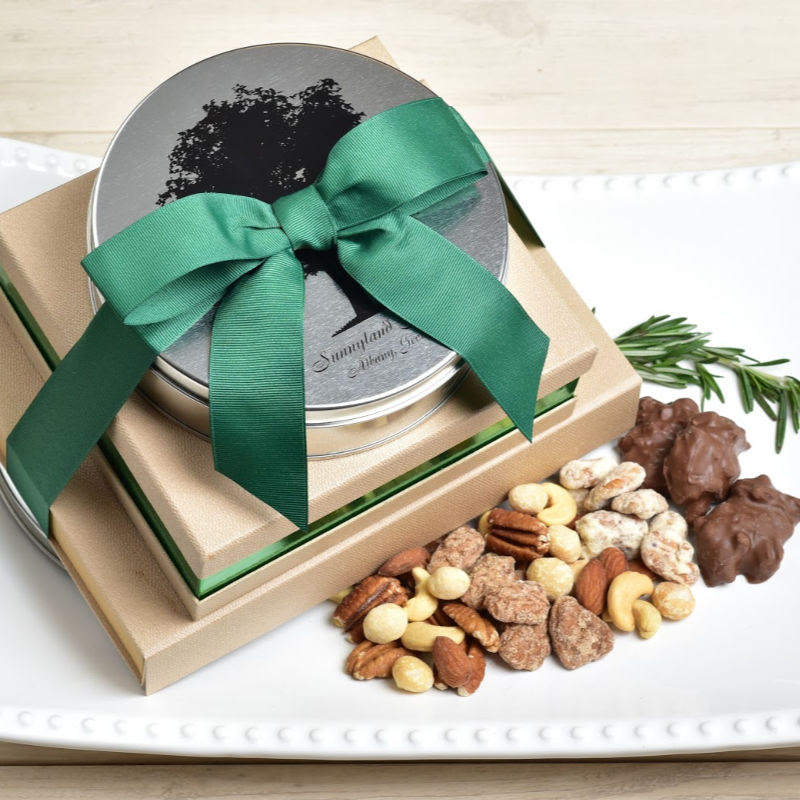 The Perfect Gift!
Our newest gift collection, beautifully presented. Candied Pecans, elegant Heavenly Mix and ever-popular Pecan Caramel Clusters.
Simply Cinnamon Pecans – 12 oz
Orange & Lavender Pecans – 12 oz
Heavenly Mix Toasted and Salted – 1 lb 12 oz
Milk Chocolate Pecan Caramel Clusters – 10 individually wrapped clusters
More arrow_drop_down arrow_drop_up

Product Description

Our newest gift collection, beautifully presented. Candied Pecans, elegant Heavenly Mix and ever-popular Pecan Caramel Clusters.

Simply Cinnamon Pecans – 12 oz
Orange & Lavender Pecans – 12 oz
Heavenly Mix Toasted and Salted – 1 lb 12 oz
Milk Chocolate Pecan Caramel Clusters – 10 individually wrapped clusters
Nutritional Information arrow_drop_down arrow_drop_up
Additional Information arrow_drop_down arrow_drop_up

| | |
| --- | --- |
| Packaging | signature tin, gift tin |
| Ingredients | pecans, almonds, chocolate |
| Specialties | sweet, salty, toasted, gift |
Related Products