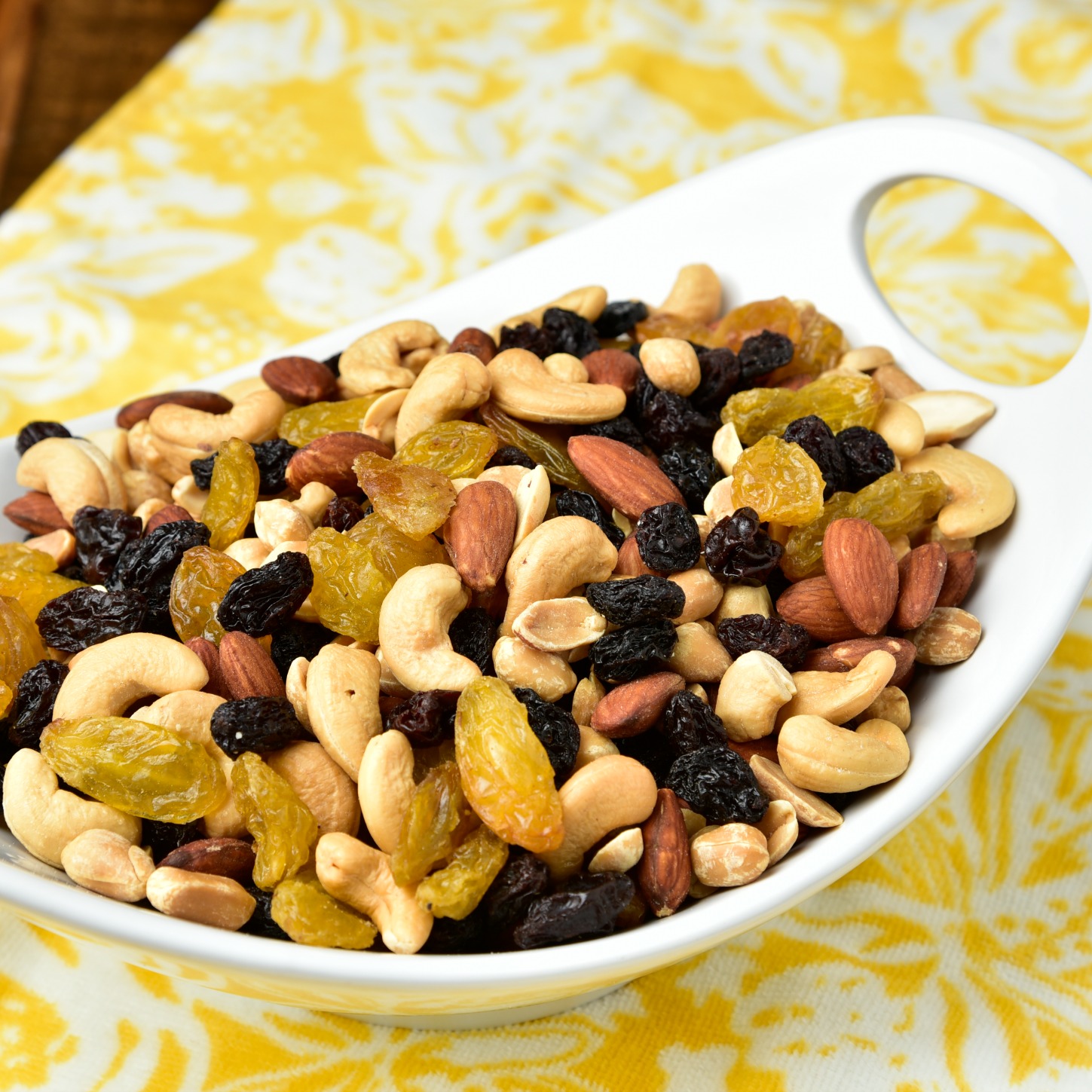 Supreme Snack Mix Toasted No Salt
Supreme for a Reason!
We start with our own blend of our finest toasted Extra Fancy Whole Almonds, Extra Fancy Jumbo Cashews and Virginia Peanuts blended with our best seedless Golden Raisins and big luscious seedless Flame Raisins. All the great snacking flavors and textures you love without the salt.
---
-- Select Packaging --
Gift Tin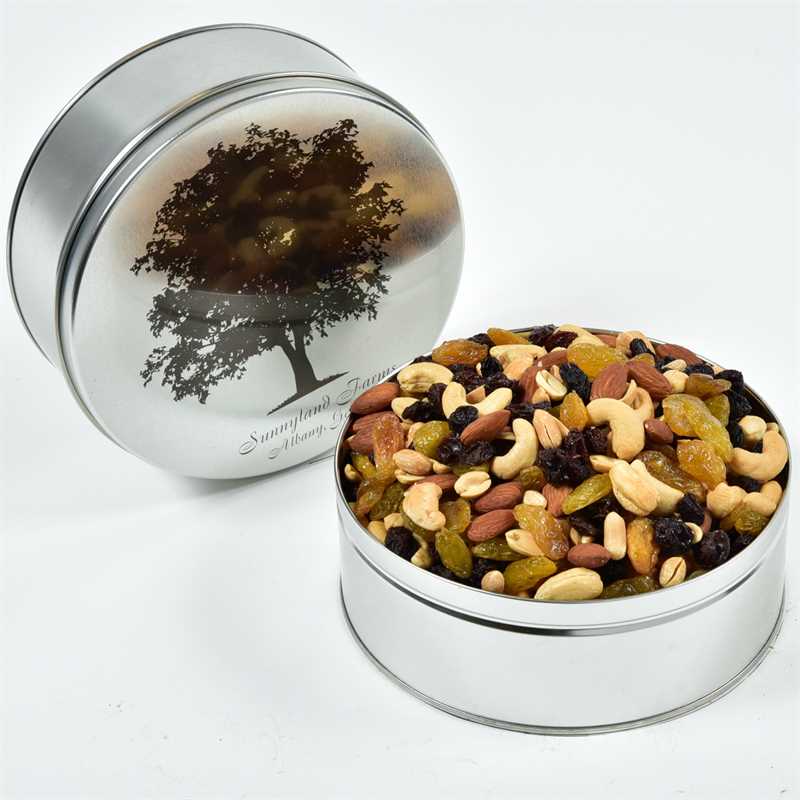 Home Box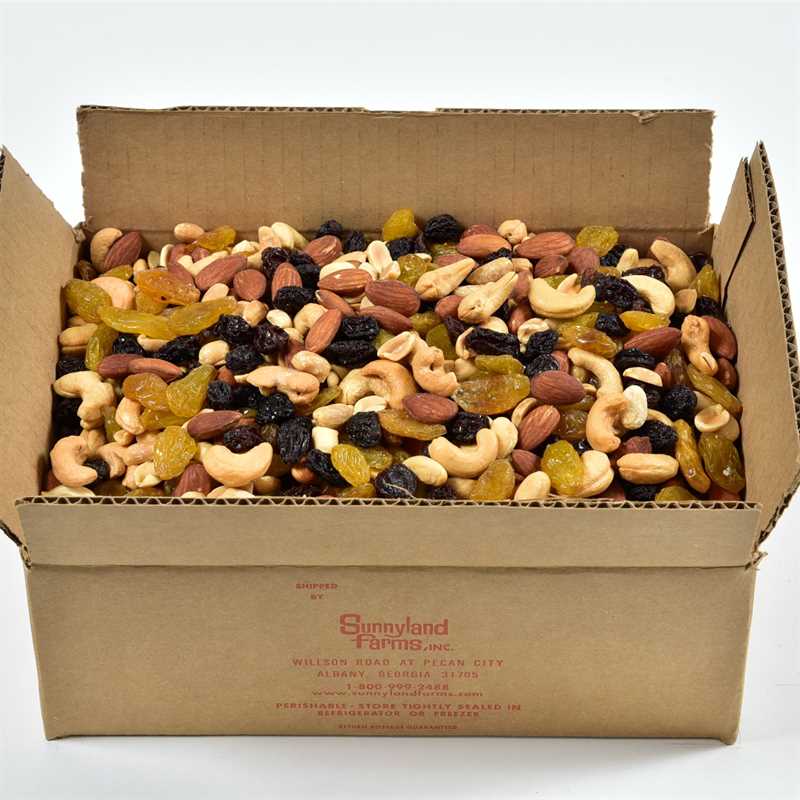 Gift Tin
#4302 - case of 4 - 8lb total
#9302 - case of 9 - 18lb total
Home Box
#4305 - case of 4 - 12lb total
#9305 - case of 9 - 27lb total
Categories: Nuts, Mixed Nuts - Sunnyland Farms Deluxe Nut Mixes
Description

Product Description

Our Supreme Snack Mix is brilliantly delectable without the salt! We include Extra Fancy Whole Almonds, Virginia Peanuts, and Extra Fancy Jumbo Cashews. Lastly, we throw in our best seedless Golden Raisins and big luscious seedless Flame Raisins. This makes a perfect "trail mix" for hiking, camping, and good old-fashioned snacking.

Packaging Options

Our Supreme Snack Mix, Toasted NO Salt comes in a variety of packaging options to best suit your needs. Our gift tin selections are perfect for a wide range of occasions, from corporate to personal. Looking for the most bang for your buck? Then choose one of economical home boxes. All packaging comes individually or by the case to truly maximize the savings. And of course, free shipping has always been our standard at Sunnyland Farms so there are never any surprises at checkout.

Beyond Snack Mix Supreme Toasted NOT Salted

Interested in seeing all our unsalted mixed nuts? You want them. . . we've got them!

Additional Information

Packaging

home box / bulk,

signature tin,

gift tin

Ingredients

almonds,

peanuts,

fruit

Specialties

sweet,

toasted,

gift

There are no reviews for this product yet.

Nutritional Information
Related Products