Sunnyland Samplers
Select Packaging ...
The Salty Sampler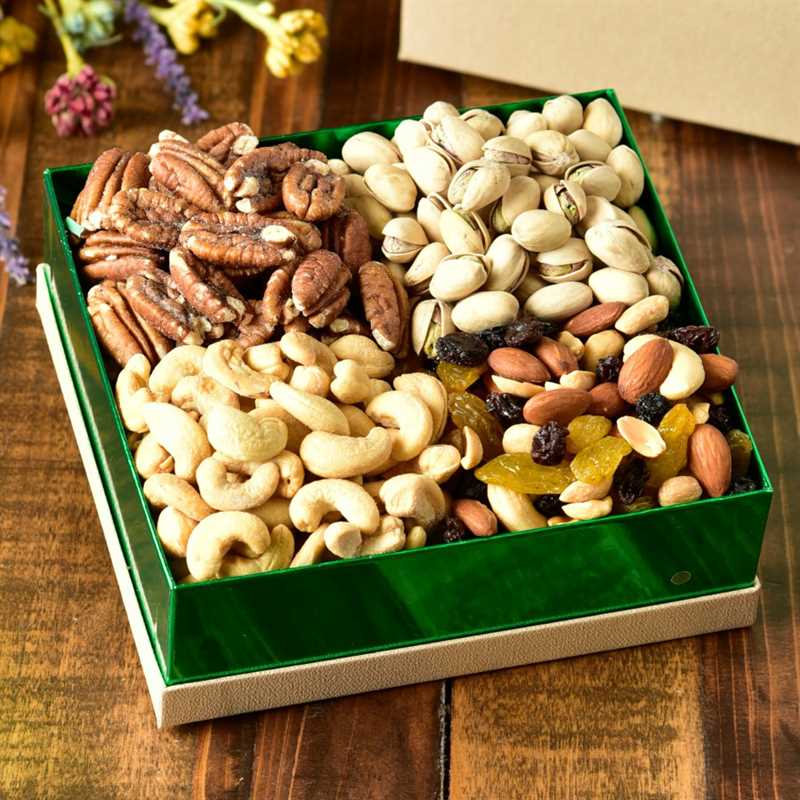 The Salty Sampler
#4021 - - Case of 4 #21 - 5lbs total
Categories: Goodies, Sunnyland Specialties, Sunnyland Farms Gifts, Gift Boxes, Build Your Own, Samplers, Corporate Gifts, Gifts Under $40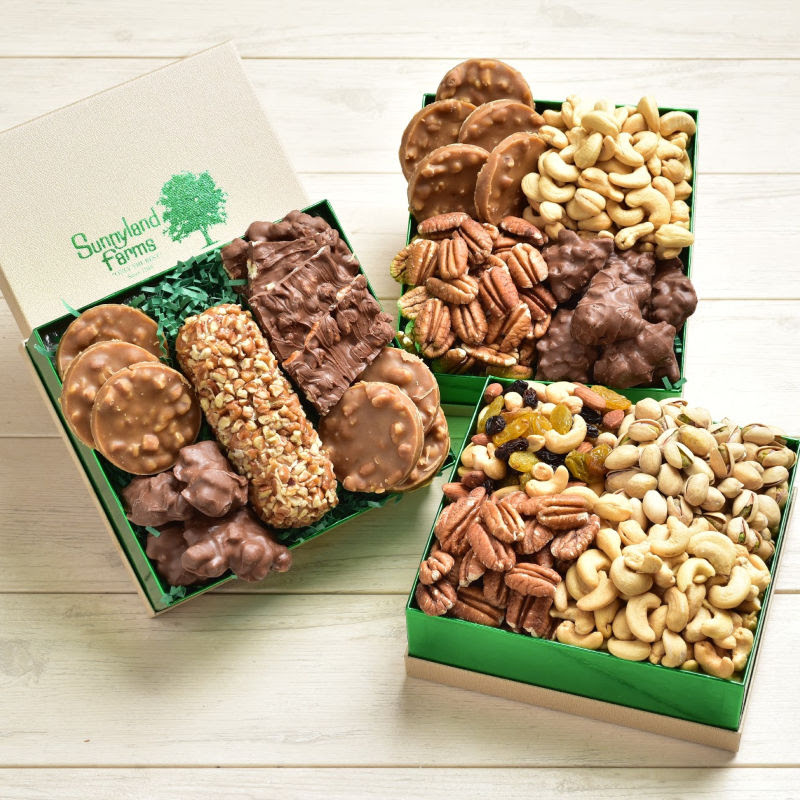 Our Sunnyland Samplers feature some of our favorite products! Whether you have a sweet tooth or prefer your snacks on the saltier side, we have the perfect combination for you! Choose from the following samplers: The Sweet Sampler, The Sweet and Salty Sampler and The Salty Sampler!
More arrow_drop_down arrow_drop_up

Product Description

Sunnyland Samplers

Samplers make it easy to share several different treats, like Georgia grown pecans or Southern pralines all in the same elegant gift box. Choose your favorite from the following:

The Sweet Sampler - 6oz Milk Chocolate Pecan Bark, One 8oz Pecan Log, 6 Milk Chocolate Pecan Caramel Clusters and 6 Pecan Pralines
The Sweet and Salty Sampler - 5oz Toasted and Salted Pecan Halves, 6 Milk Chocolate Pecan Caramel Clusters, 5 oz Toasted and Salted Jumbo Cashews and 6 Pecan Pralines
The Salty Sampler - 5 oz each of: Toasted and Salted Pecan Halves, Jumbo Cashews, Snack Mix Supreme and Dry-Roasted Pistachios
Nutritional Information arrow_drop_down arrow_drop_up
Additional Information arrow_drop_down arrow_drop_up

| | |
| --- | --- |
| Packaging | signature tin, gift tin |
| Ingredients | pecans, peanuts, chocolate, fruit |
| Specialties | sweet, salty, toasted, gift |
Related Products