Royal Mix Toasted and Salted
Select Packaging ...
Gift Tin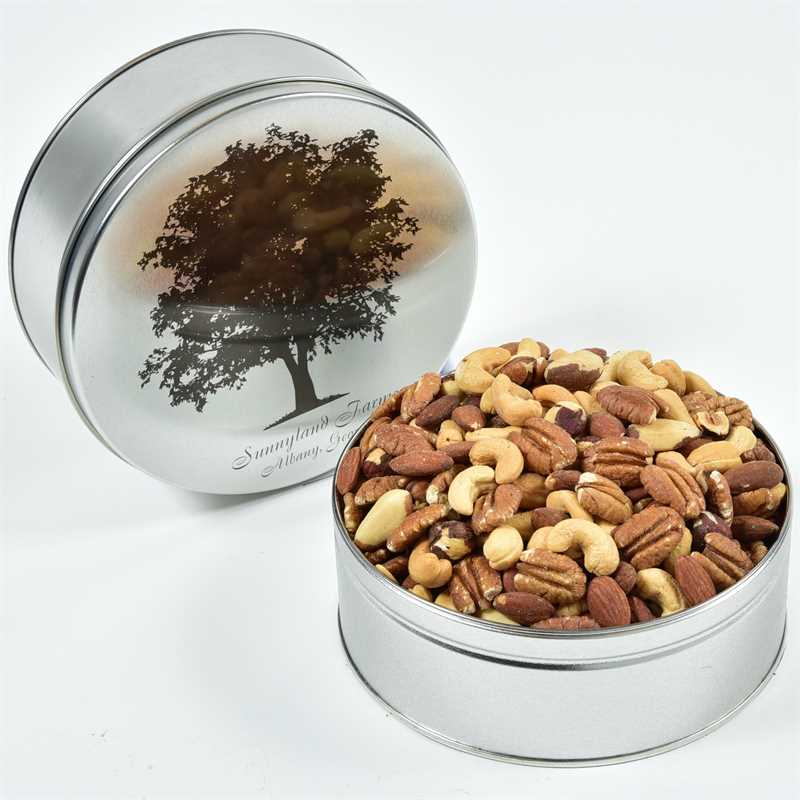 Home Box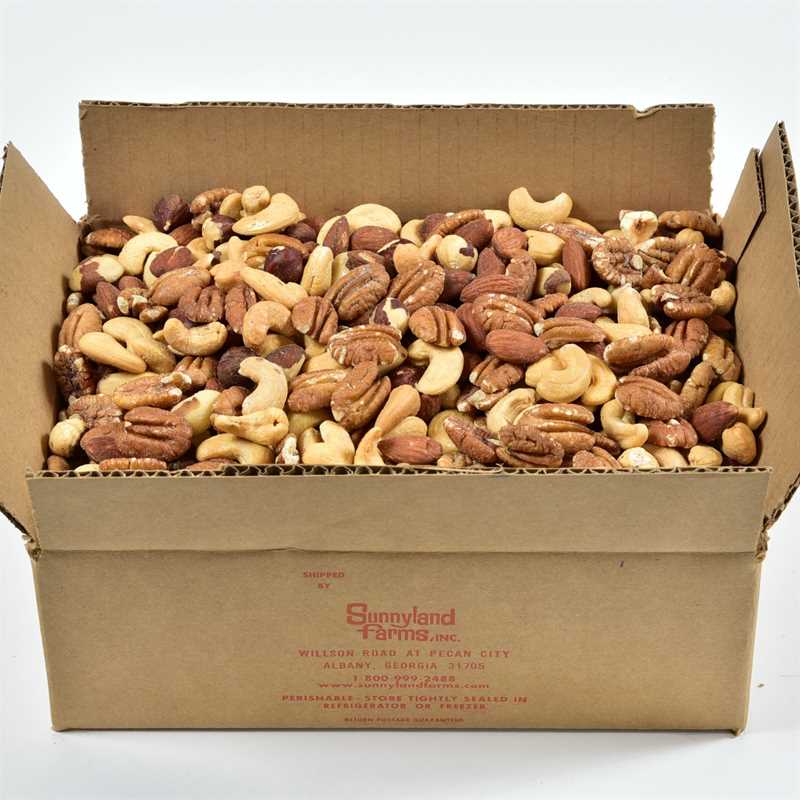 1-Pound "D-I-Y" Bags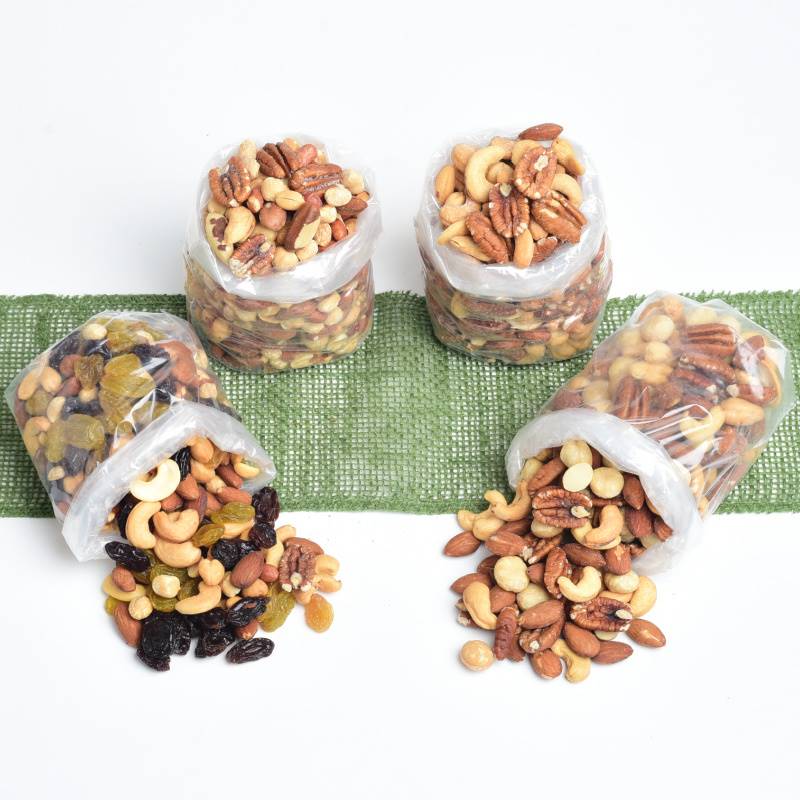 Gift Tin
#4267 - - Case of 4 #267 - 6lb 8oz total
#9267 - - Case of 9 #267 - 14lb 10oz total
#6368 - - Case of 6 #368 - 13lb 8oz total
Home Box
#4268 - - Case of 4 #268 - 9lb 8oz total
#9268 - - Case of 9 #268 - 21lb 6oz total
#4269 - - Case of 4 #269 - 15lb total
#6269 - - Case of 6 #269 - 22lb 8oz total
#3270 - - Case of 3 #270 - 19lb 8oz total
#5270 - - Case of 5 #270 - 32lb 8oz total
#2467 - - Case of 2 #467 - 24lb total
Our "Do-It-Yourself" bags are one of the most popular ways to try new products and to restock old favorites. Mix and Match any way you choose.
Perfect for Parties!
What makes our Royal Mix Toasted and Salted "Royal?" All those beautiful Pecans, Georgia grown of course! Over 30% of this mix is Sunnyland Extra Fancy Mammoth Pecan Halves. Then we add Jumbo Cashews, crispy Nonpareil Almonds, Tiny Brazils and Jumbo Hazelnuts. Each nut is toasted to perfection, lightly salted and carefully packed. Just for you and just for those you want to treat 'Royally.' Kosher certified.
"Everyone I give these Royal Mix nuts to just loves them. When I say, I always give the same thing, 'they say, Don't change." 'H. Leslie Landing, Temple City, CA
More arrow_drop_down arrow_drop_up

Product Description

People always ask what makes our royal mix "royal?" To start we also use Georgia grown pecans and fresh nuts! More than 30% of our terrific mix contains Sunnyland's Extra Fancy Mammoth Pecan Halves. You'll also find a generous mix of Tiny Brazils, Jumbo Hazelnuts, Jumbo Cashews, and Nonpareil Almonds. Each nut is lightly salted, toasted to a golden perfection, then carefully packaged in our tins or economic home boxes. Our health-smart royal mix is a satisfying way to begin any day. It's made just for you, and for those you want to treat 'Royally.'

Packaging Options

Our Royal Mix Toasted and Salted, comes in a variety of packaging options to best suit your needs. Our gift tin selections are perfect for a wide range of occasions, from corporate to personal. Looking for the most bang for your buck? Then choose one of economical home boxes. All packaging comes individually or by the case to truly maximize the savings. And of course, free shipping has always been our standard at Sunnyland Farms so there are never any surprises at checkout.

Mixed Nuts Beyond Our Salted, Toasted Royal Mix

Interesting in seeing all our mixed nuts? You want them…we've got them!
Nutritional Information arrow_drop_down arrow_drop_up
Additional Information arrow_drop_down arrow_drop_up

| | |
| --- | --- |
| Packaging | home box / bulk, signature tin, gift tin, 1-pound bags |
| Ingredients | pecans, almonds |
| Specialties | salty, kosher, toasted, gift |
Related Products