Junior Gift Tins
CHOOSE 3 JUNIOR TINS OR MORE TO EACH ADDRESS
Junior Gift Tins have always been popular gifts. Choose from the following 23 items, including 3 NO SALT choices. Must choose 3 or more tins for each recipient. For gifts you will hand deliver, order cases or mixed cases.
Our Chocolates will be available to ship as soon as the weather is cooler, usually mid-October.
RAW PECANS are available AFTER HARVEST
Usually mid to late October
*FOR MIXED CASES TO ONE ADDRESS
Choose 14 assorted Junior Tins and Save $20.00
(Not valid with any other offer)
Categories: Sunnyland Farms Gifts, Gluten-Free Pecans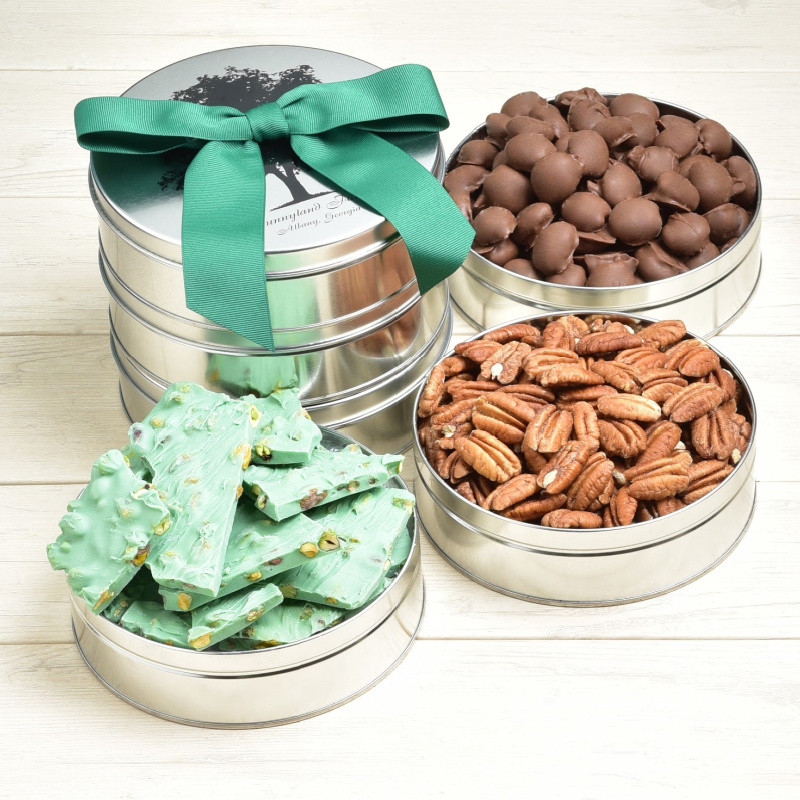 Bag
Build your bag using the products below. You may use the same product more than once.
* You must ship a minimum of three items to one address.
Buy Now
Add Bag To Cart
Related Products