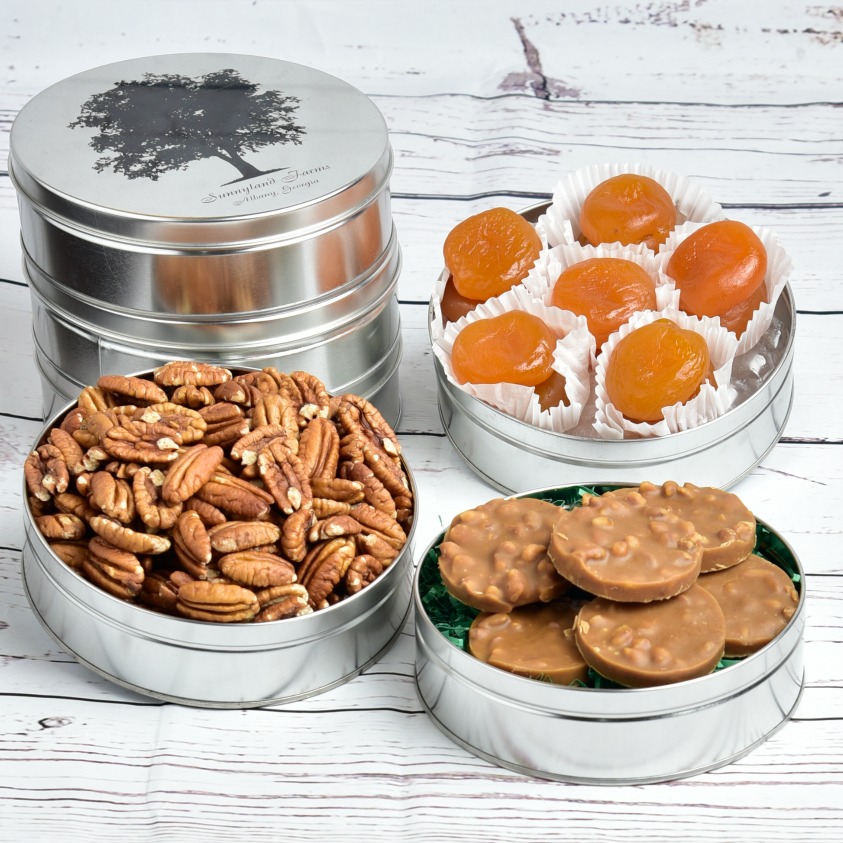 Junior Gift Tins
CHOOSE 3 JUNIOR TINS OR MORE TO EACH ADDRESS
Junior Gift Tins have always been popular gifts. Choose from the following 27 items, including 6 Not Salted choices. Must choose 3 or more tins for each recipient. For gifts you will hand deliver, order cases or mixed cases.
*FOR MIXED CASES TO ONE ADDRESS
Choose 14 assorted Junior Tins and subtract $20.00 from your total.
Raw Pecan will be Available AFTER Harvest Begins,
Usually Begin Mid-to-Late October
All Chocolates are Shipped
Mid October through Mother's Day
Bag
Build your bag using the products below. You may use the same product more than once.
* You must ship a minimum of three items to one address.
Add Bag To Cart
Description

*FOR MIXED CASES TO ONE ADDRESS
Choose 14 assorted Junior Tins and subtract $20.00 from your total.

Additional Information

There are no reviews for this product yet.

Nutritional Information
Related Products