In-Shell Pecans
Select Packaging ...
Schleys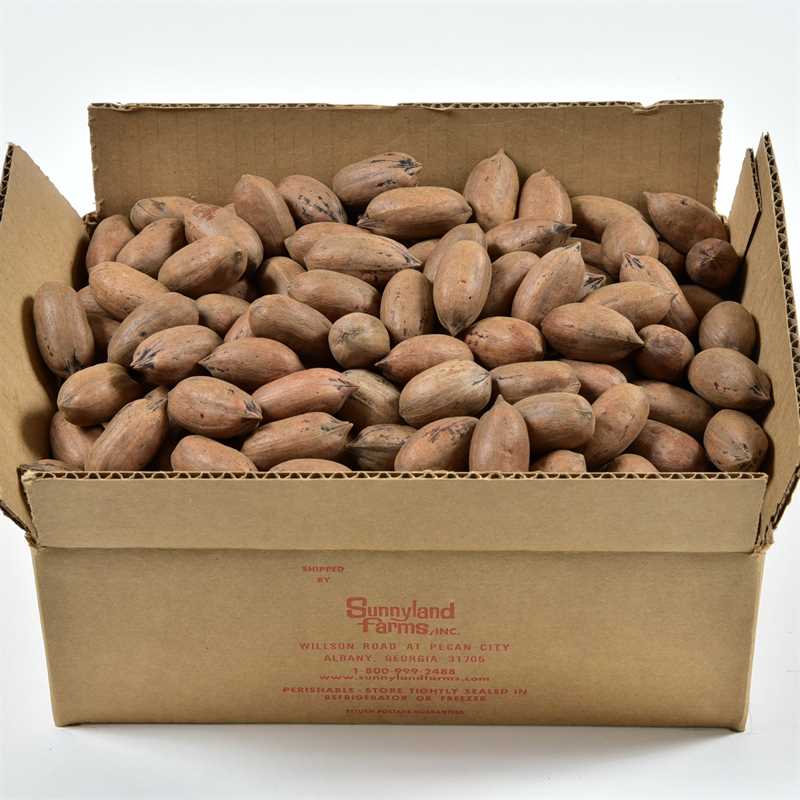 Desirables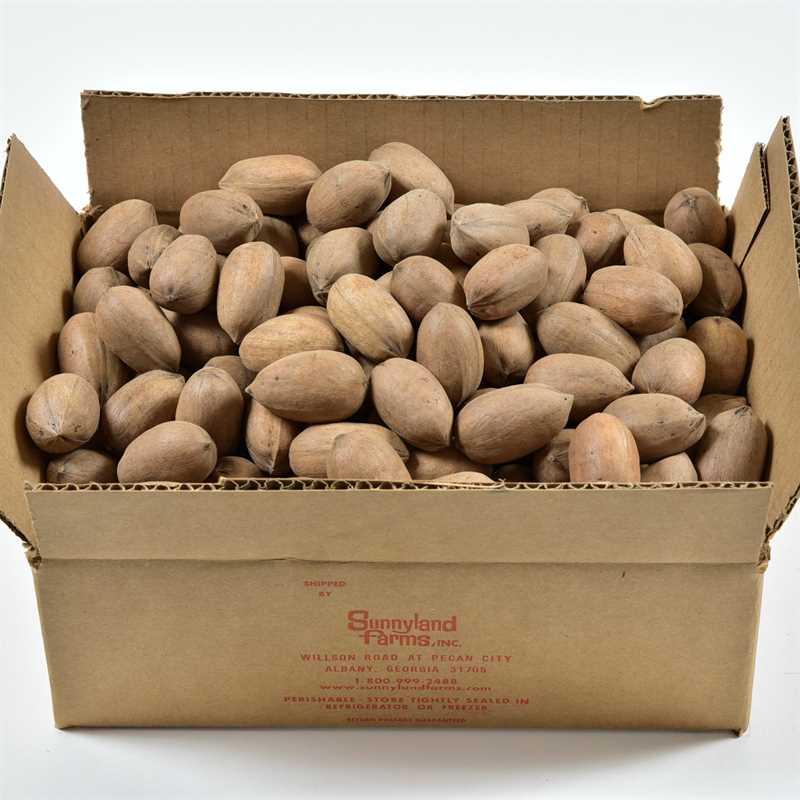 1-Pound "D-I-Y" Bags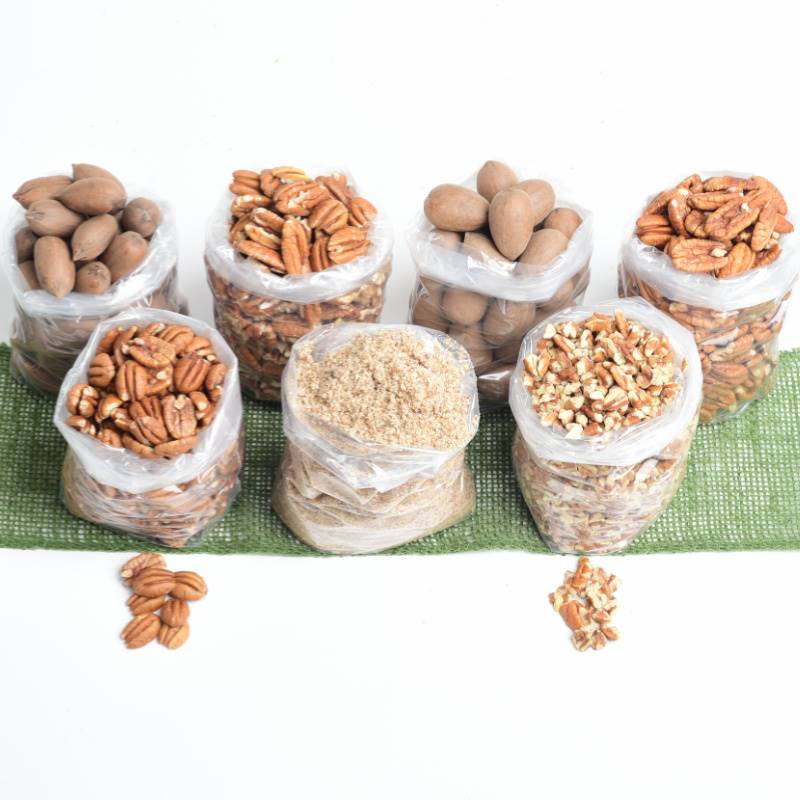 Schleys
#4017 - - Case of 4 #17 - 12lb total
#6017 - - Case of 6 #17 - 18lb total
#3020 - - Case of 3 #20 - 15lb total
#5020 - - Case of 5 #20 - 25lb total
#2022 - - Case of 2 #22 - 20lb total
Desirables
#4018 - - Case of 4 #18 - 12lb total
#6018 - - Case of 6 #18 - 18lb total
#3026 - - Case of 3 #26 - 15lb total
#5026 - - Case of 5 #26 - 25lb total
#2027 - - Case of 2 #27 - 20lb total
Our "Do-It-Yourself" bags are one of the most popular ways to try new products and to restock old favorites. Mix and Match any way you choose.
SCHLEYS ARE SOLD OUT FOR THE 2021-2022 SEASON!
Cracking In-Shell Pecans with friends and family is one of Georgia's oldest traditions. We offer two of Georgia's finest varietals in-shell. Schleys, or paper-shell pecans, are easy to hand crack and are delicious because of their high oil content. Desirables are one of the largest and prettiest pecans grown in Georgia. We're sure you'll enjoy either of these fresh pecans and with free shipping, there are no surprise additional costs when you check out. Kosher certified.
More arrow_drop_down arrow_drop_up

In-Shell Pecans: Additional Information

In-Shell Schley Pecans, or paper-shell pecans, are one of the most delicious pecans grown. Firm-textured and crisp nut meat, highest in unsaturated in oils that give pecans their unique flavor. Shells so thin you can crack one nut against another in your hand. Definitely smaller than many varieties yet they are thought by many to be the best pecan around.

In-Shell Desirable Pecans offer bright, firm nut meats with outstanding flavor, good keeping qualities and a large size. Ours have all of these things and more - hence the name "Desirable." The shells are thicker than the paper-shells found on Schleys but are still fairly easy to crack by hand.

State Law Notice

Please note that because of their state laws we DO NOT SHIP In-Shell Pecans to Arizona or California. We apologize for the inconvenience.

Packaging Options

In-Shell Pecans are available in a variety of sizes of economical home boxes available individually or by the case. And of course, free shipping has always been our standard at Sunnyland Farms so there are never any surprises at checkout.

Shelled Pecans

We make it easy for those who don't want to crack their own pecans. See a variety of pecan offerings on our Pecans page.
Nutritional Information arrow_drop_down arrow_drop_up
Additional Information arrow_drop_down arrow_drop_up

| | |
| --- | --- |
| Packaging | home box / bulk, 1-pound bags |
| Ingredients | pecans |
| Specialties | heart healthy, kosher, raw |
Related Products